In terms of hiring third-parties to take care of some of these aspects, it is easy to blow an entire budget, rendering a business unprofitable. But there are free online tools that can save you a lot of money, performing the roles of expensive third-parties. You just have to take the time to learn how they operate.
To make it in the competitive world of small business enterprise, you need to make use of every advantage possible. Below are the 49 best online tools to increase efficiency, cut costs, and streamline processes. While the best features are often only available with paid subscriptions, you only need to upgrade when your workload and user base grows. This means that you have the option of paying only when you need to.
General
Airtable – Airtable is a novel kind of online spreadsheet with visual elements. You can think of it as Excel ++. Another description would be that it is a user-friendly database, using "bases" instead of "workbooks" seen with Microsoft Excel. It allows for easy referencing and is far more visually appealing as compared with other spreadsheet tools with more functionality.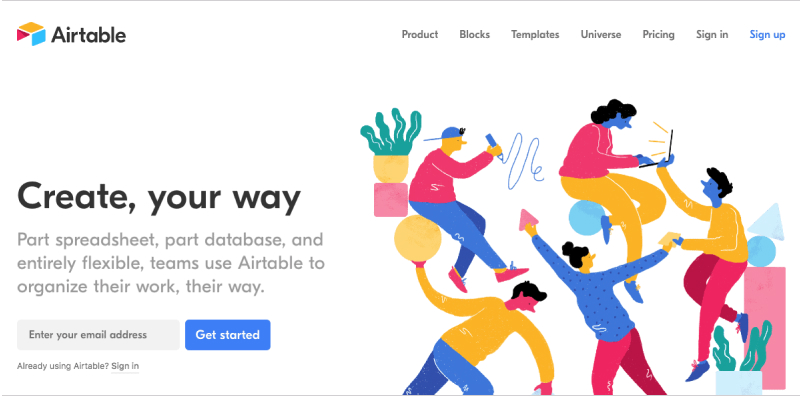 EverNote – Many business owners might scoff at online tools like Todoist and Evernote. Until they actually use them. Evernote is the best multi-platform notepad on the market and is the ideal place for keeping track of ideas and tasks for future reference. It is just not the same as a pen and paper. You can record your ideas through images, text, or voice recordings as you proceed throughout the day.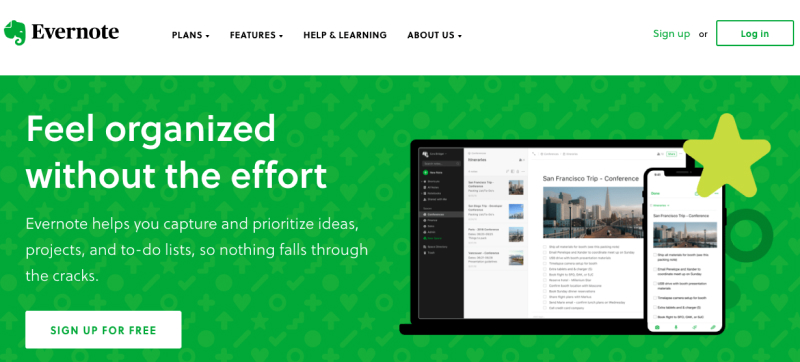 Excel Templates – There are free Excel templates available online that cover all manner of business requirements, from budgeting to marketing to employee payroll. These can serve to replace expensive pieces of software (such as accountancy or automation tools) until the business is really up and running. Remember, you will have to actually purchase Microsoft Excel, as Apache Open Office is not worth it for serious businesses. It will lead to file conversion issues. Likewise, Google Sheets might not be powerful or quick enough for serious calculations compared to the Microsoft Excel application.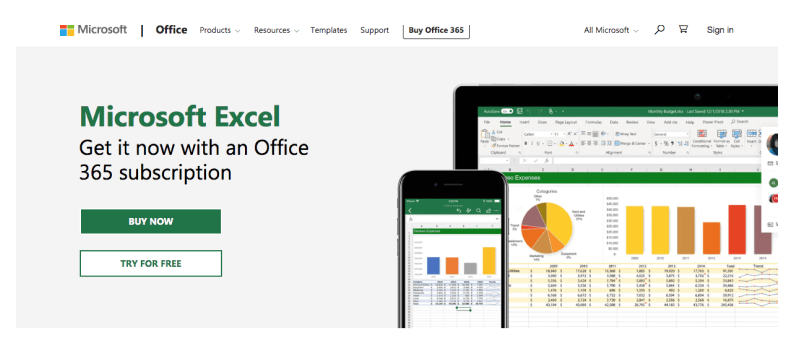 Google Docs – As long as you have a Google Account (a Gmail account is not necessary) you can make use of Google Docs. This bears many similarities to Microsoft Word as a word processing platform, though it does not have all of the power or features, requiring an internet connection which can make it a little slower. Still, it is actually a better choice because it is free and allows for online collaboration with other users, resulting in vastly increased efficiency. You can also make use of Google Sheets, the online and free counterpart of Microsoft Excel.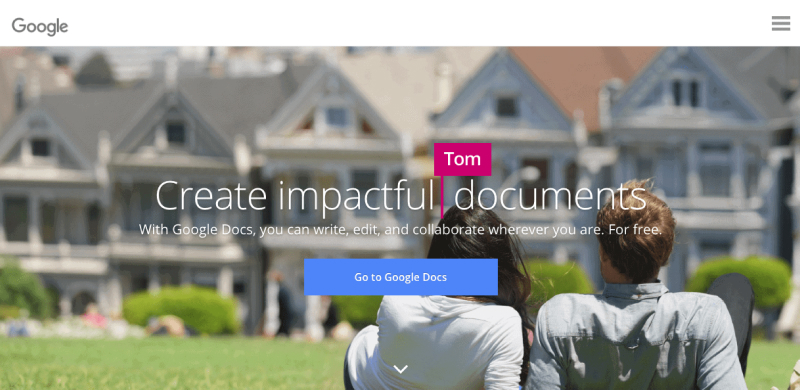 Google Analytics – If you have a website or blog, then you need a way to capture metrics about how well it is doing. Google Analytics is a free tool that does a perfect job. There is no need to engage in expensive software unless your site is established and you are engaging in sophisticated SEO campaigns. It will tell you how many visitors you have, where they are from, how long they stay on the site, and far more.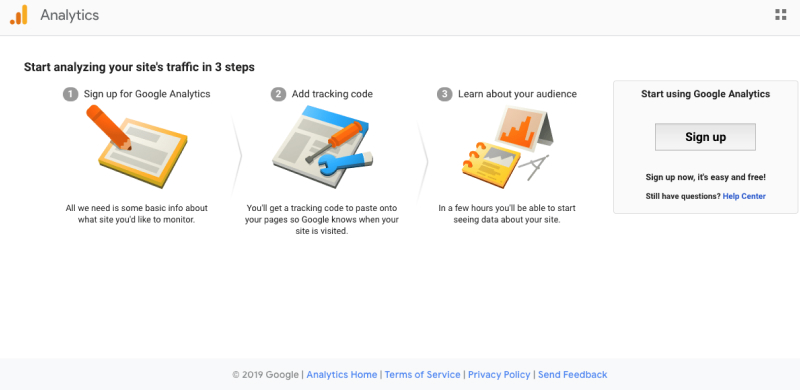 Todoist – Todoist is a personal task management tool to help business owners keep on track of personal and company items. It is easy to insert and view tasks using the mobile application tool and set reminders. To use it for business projects, you will need to upgrade to the paid version to allow for real-time collaboration. Todoist is best described as a digitalized to do list to complete small errands.

Toggl – Toggl is arguably the best time tracking platform on the market (and there are many). It is simple and easy to use, like all the best free online tools. The Chrome browser add-on even allows users to track the hours worked without ever going to the web application extension. The desktop application brings even more to the table, with features such as "Idle Detection", "Pomodoro", and "Autotracker".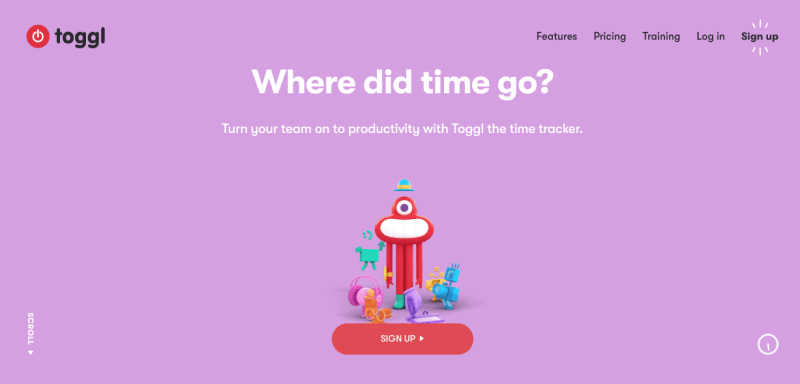 Communications
Skype – Skype is the most well-known Voice Over IP (VOIP) service. It allows for free file exchange and video calling. It does lack some of the advanced features of other voice conferencing software such as Zoom or Team Viewer. Skype for business is possible, though it requires an Office 365 subscription. The reason Skype works so well is that everybody has it, so there is little need for people you are networking with or interviewing to download any additional software. They most likely already have a profile.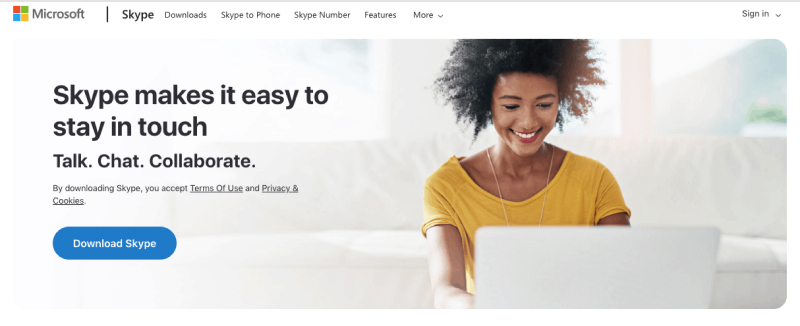 ezTalks Meetings – This is a popular choice among small and medium-sized professional businesses, with meetings available in HD. It allows over 100 participants per meeting and features powerful online whiteboard collaboration tools for members to work on in real time. This might be more than a business startup needs, but it's free.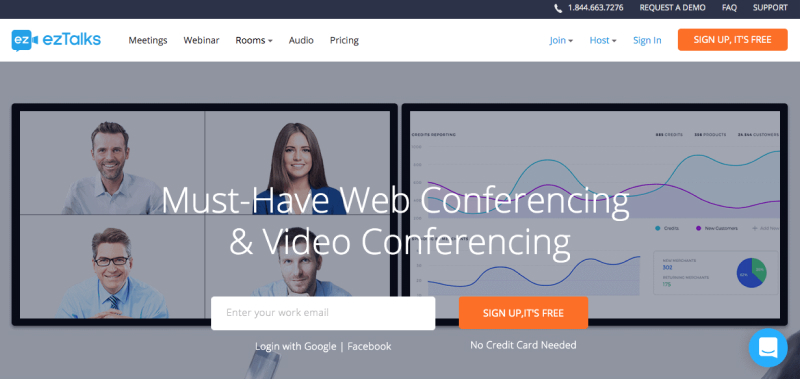 Team Viewer – Team View is probably one of the most powerful video conferencing services on the market. It provides an emphasis on support and security. If your startup is based in the security niche or is orientated towards security, then Team Viewer is an excellent alternative to applications such as Skype. It also has a ton of add-ons which vastly increases its functionality. A reliable, functional, and versatile piece of communications technology.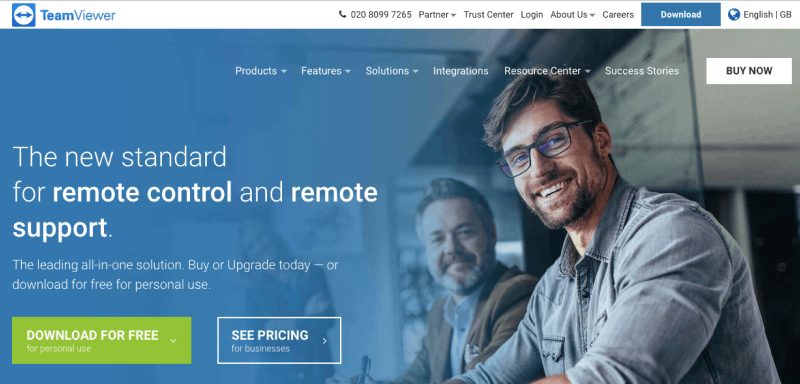 Slack – Slack is hands down one of the coolest and most user-friendly free communications services available. It is often useful for projects involving freelancers, which tend to be more informal with less corporate overtones. Designated "channels" are created with topics for discussion – Social channels are often created. Users can set their status to "away" or "vacation" or many other options, a useful choice for a mobile and growing workforce with no standardized hours.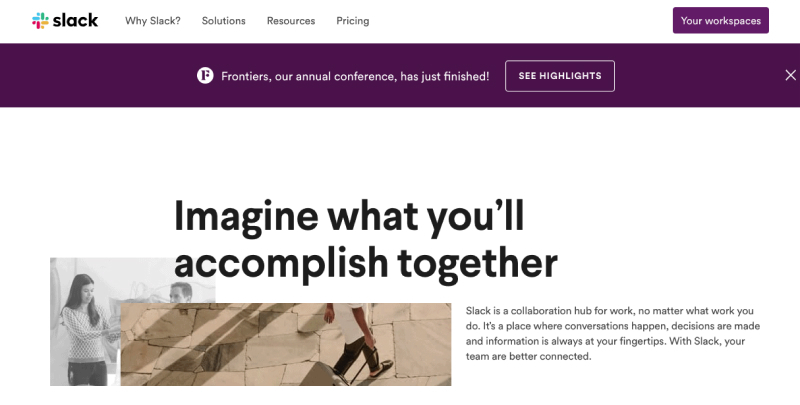 Telegram – Telegram is mainly a secure and encrypted communications service, bearing more resemblances with WhatsApp than a pure business interface. However, it is still the best messaging service for secured office and personal communications. Large files can be sent quickly and Telegram Chat is one of friendliest messaging services for small businesses without compromising on speed or security.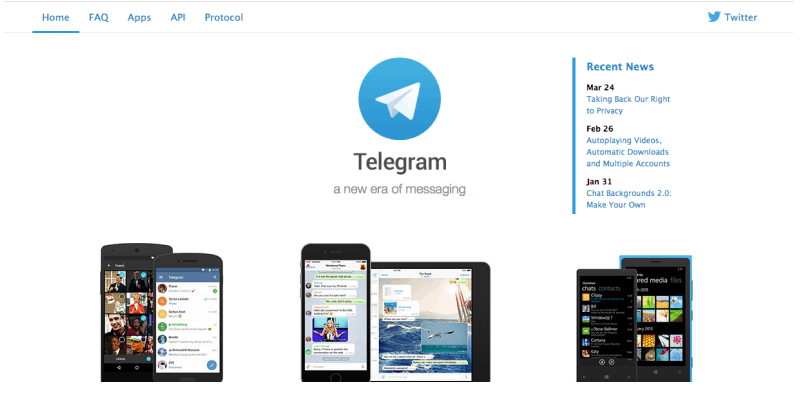 Join.Me – Join.Me is one of the easiest communications tools to use for click video conference scheduling, with a whiteboard for online collaboration with screen sharing and presentation options. Join.Me offers a 2-week free trial and pricing plans are very simple. It also allows custom links for private rooms.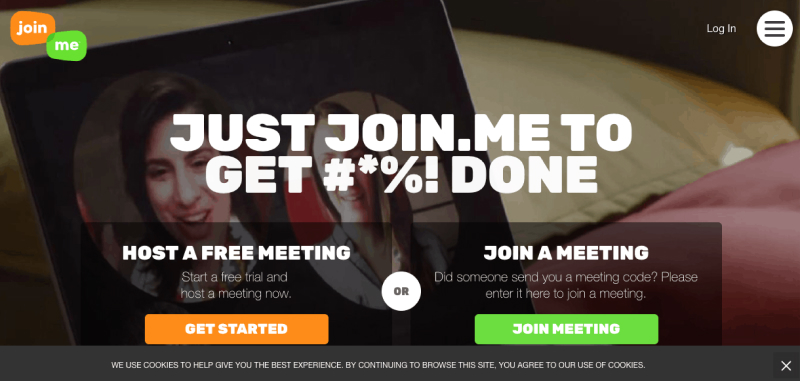 Google Hangouts – GH is an excellent solution for smaller teams. It offers the ability to send messages, to send SMS messages, share files, use VOIP services, and even to share screens, though this feature is not well known. Its main disadvantage is it only allows 10 people on a single group video chat.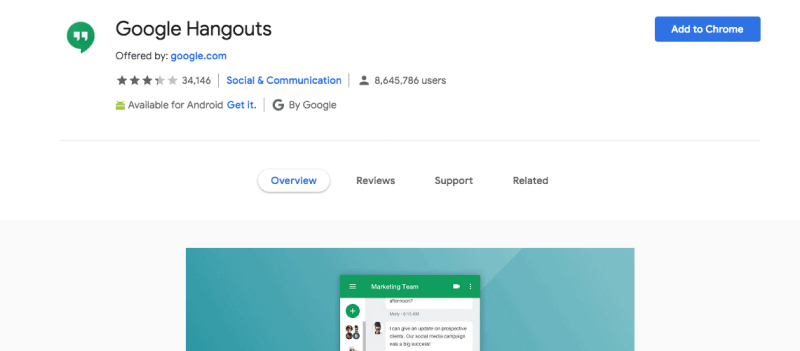 Marketing Automation
AeroLeads – AeroLeads is among the few web-based lead management applications available. Sales and marketing teams can also use the AeroLeads Chrome extension to scrape data from online sources such as Crunchbase and Linkedin. Once the prospects are acquired, you can simply transfer them to other applications as necessary such as SalesForce, HubSpot, Zapier, Freshbooks, MailChimp, and many more. A free trial is available and you can use the plugin for free.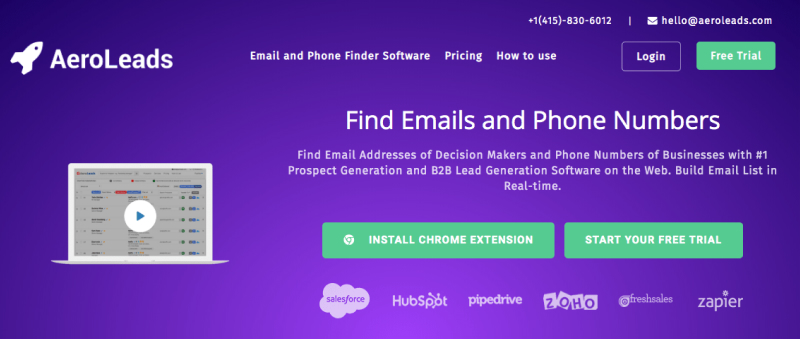 MailChimp – MailChimp is still the best email marketing automation software for small businesses, though Active Campaign and Constant Contact are serious competitors. It is designed to be easy to use and beginner-friendly, with an intuitive dash that makes it simple to craft emails (and also to build landing pages). MailChimp offers a "Forever Free" plan, which means that you pay when your business grows beyond a certain level of subscribers. The threshold is 12,000 emails every month to less than 2,000 subscribers, not bad for a rate of zero dollars.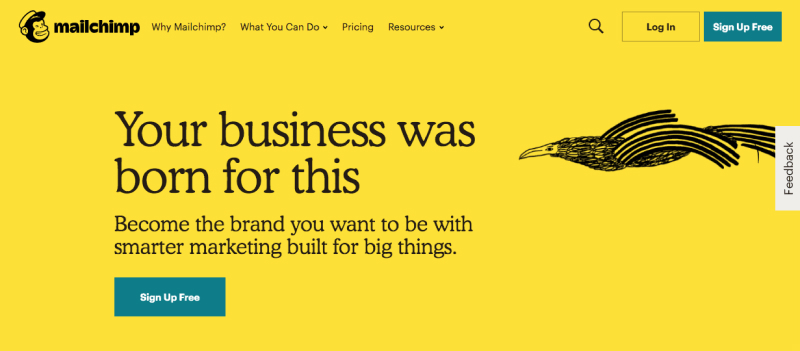 Ninja Outreach – Influencer outreach can be hard (and expensive) to master. But this tool will allow you to search for Instagram and Twitter influencers and analyze their social media power and the cost of a promotional post. It also reveals an email address to get in touch with them. This could result in a serious ROI boost with very little effort. However, you must cancel before the free trial period is over – use influencer outreach tools to find your influencers quickly or pay an expensive yearly fee.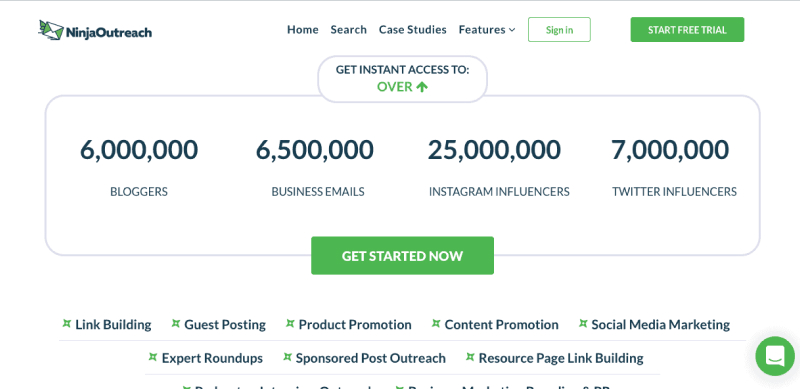 Hootsuite – Hootsuite is a popular social media management tool (possibly the biggest) and is used by all manner of enterprises. The free version can be used to auto-schedule posts, monitor incoming messages, and create three trackable social media profiles. There are a huge number of third-party integrations and it is a comprehensive all-in-one social media management tool. The main downside is the free version does not come with a social inbox like many other social media management tools.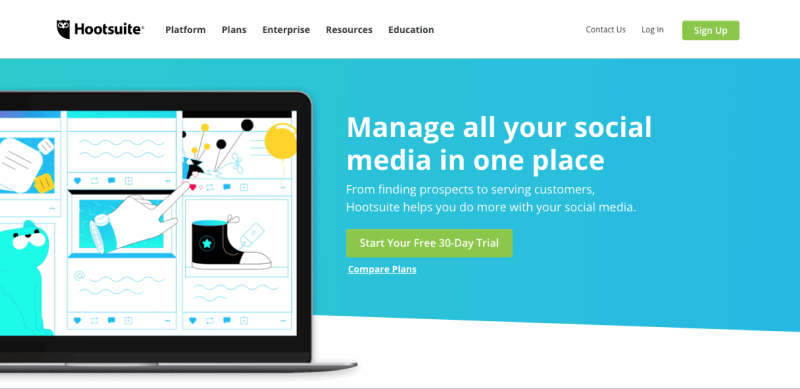 Buffer – While Hootsuite may be the biggest, Buffer might be even better, especially for smaller enterprises. Buffer is mainly a post scheduling platform as opposed to a social media analytics and inbound marketing tool. But it is unsurpassed for posting content easily on multiple social networks, such as Facebook, Twitter, or LinkedIn. Hubspot, a popular marketing automation tool, is somewhat overhyped, as its features can be found elsewhere at a much lower price.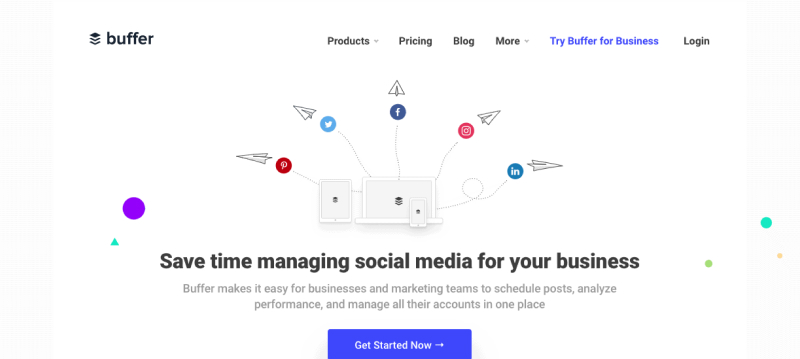 Commun.it – The Gold standard for small business social management tools goes to Commun.it. It is not just a social media management tool – it is a social media relationship management tool. Its main disadvantage is that it is geared only for Twitter. The platform allows small business owners to see information about people in their community and reply to posts concerning them. It is perfect for monitoring relevant engagement on Twitter and building a relationship with people on that platform.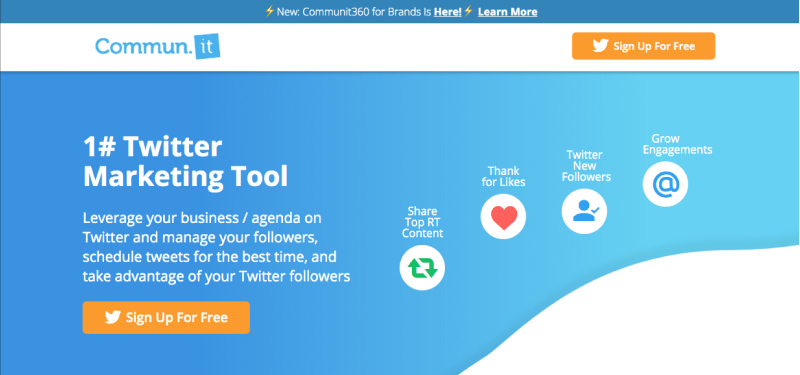 Zoho Campaigns – This is an email marketing solution designed primarily for small business enterprises. But its uses extend past email marketing to social media engagement. The free plan allows 2,000 users and 12,000 emails a month, directly competing with MailChimp. Zoho Campaigns is fun to use and comes with reporting tools and social statistics.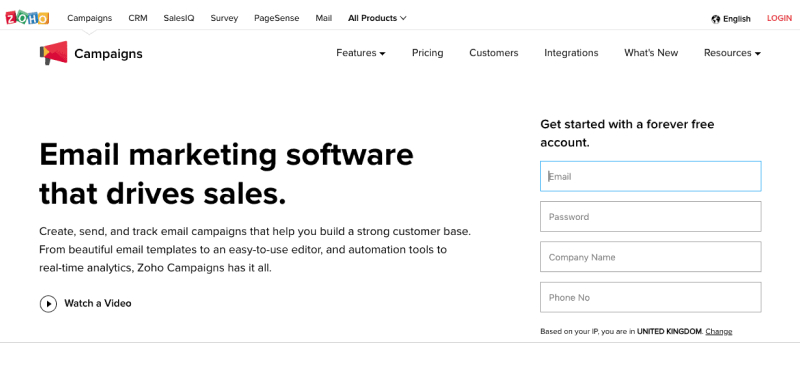 Project Management
Trello – If you are looking for the easiest way possible to view the progress of tasks, Trello is the way to go. Tasks are assigned to users with 'boards' displaying their status to completion. While it might lack some sophistication, it is a nice way for startups to work through items. Its Kaban board simplicity is one reason it is so popular. A more advanced version of Trello, for small businesses looking for some extra functionality, is MeisterTask.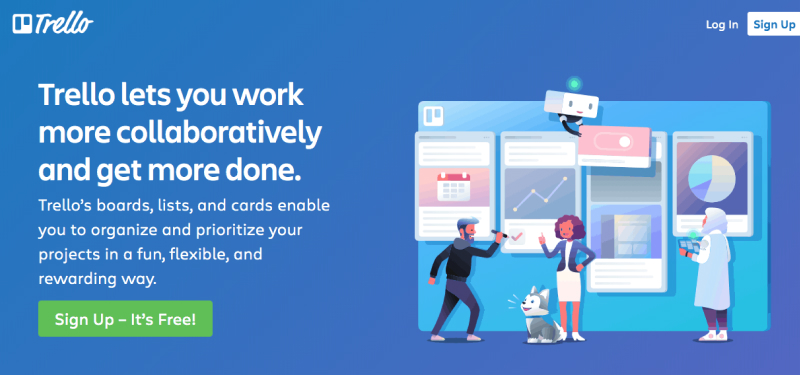 ClickUp – ClickUp is one of the most highly rated project management tools with every feature needed for the completion and review of tasks. Most companies do charge for what Clickup offers for free, such as multiple projects and unlimited users with its forever free plan. It also offers more than many other platforms with its neat drag and drop interface and custom fields. There are very few disadvantages and this is probably the best project management tool available, being highly customizable.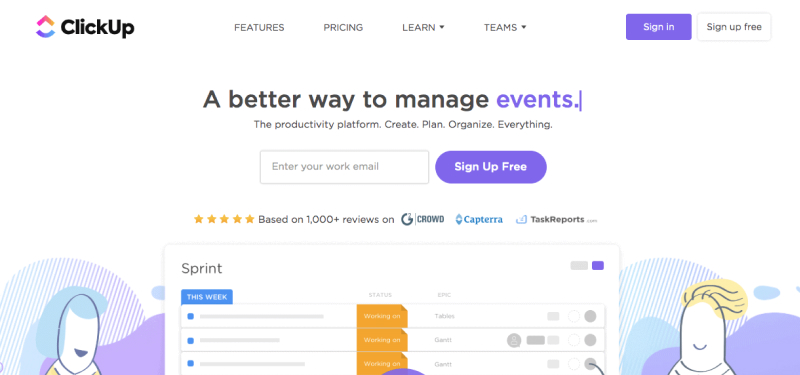 Pivotal Tracker – Pivotal Tracker is a sophisticated tool that provides Kaban boards with some additional functionality. It is a very organized and systematic platform that also provides analytical reporting. It is a touch more professional than most of its competitors with a lot of useful third-party integrations, ideal for projects in reputable services such as finance or law. However, the free version is a little limited, allowing 2GB of data, 3 collaborators, and only 2 private projects.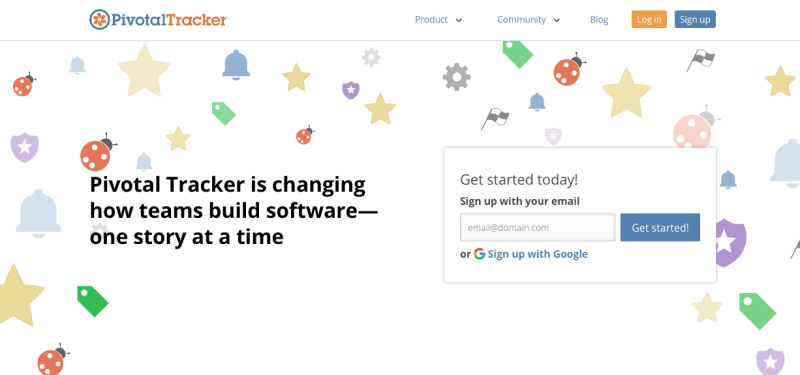 Bitrex 24 – Few other tools provide so much functionality for free than Bitrex 24. If you are looking for an all in one platform, this could be for you. It comes with a calendar, document storage, Gantt project management, social intranet, video, messaging, high-level dashboard, email, Kaban boards, and more. The only issue is that it provides too much functionality, and can be a little confusing for businesses who are likely using other tools to provide some of these functions. It also takes a while to get used to, missing the simplicity and ease of use of multiple project management tools. The learning curve might be steep, but it could be worth it in the end.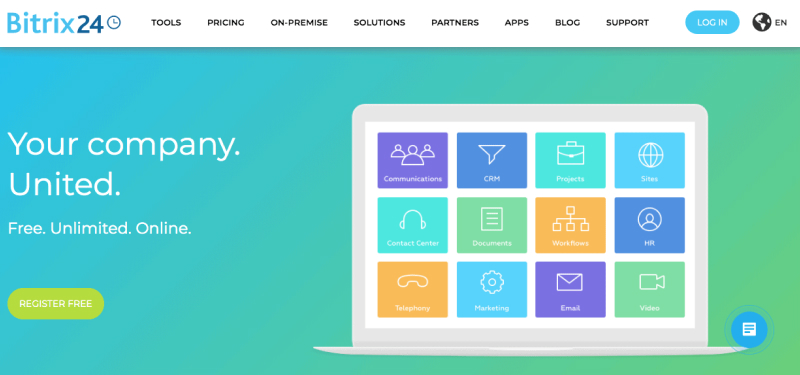 Wrike Project Management – This is an excellent tool for startups, and adds a little more in comparison to tools like Trello and Asana (while Asana is quite popular, there are better free tools on the market). Wrike project management is very appealing is an excellent mix of functionality and design. The free version will allow up to 5 users and unlimited collaborators, with 2GB of storage. This is ideal for businesses that are just getting started.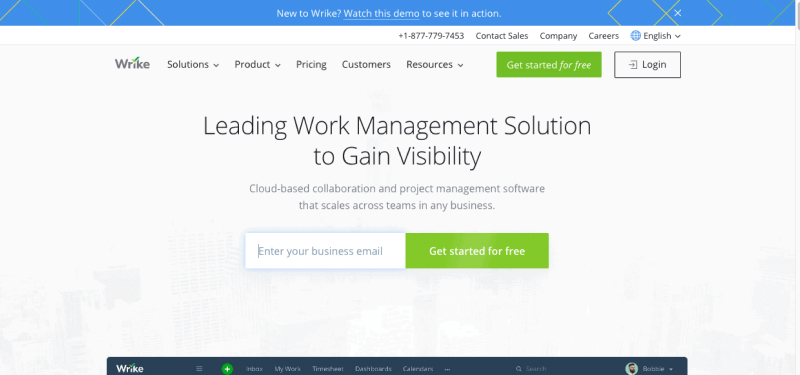 Zenkit – Zenkit is an easy to use, no frills attached kind of project management tool. It comes with useful mind mapping functions as well as spreadsheet capabilities, calendar display, and custom view options. While it can appear confusing at first glance, Zenkit is just a Kaban board with multiple ways to view the boards presented. Each account can have up to 5 users and there is a limit of 2GB of storage. While it might lack some of the more sophisticated tools (such as milestone tracking and recurring items), Zenkit is highly customizable and one of the most well-designed project management tools out there.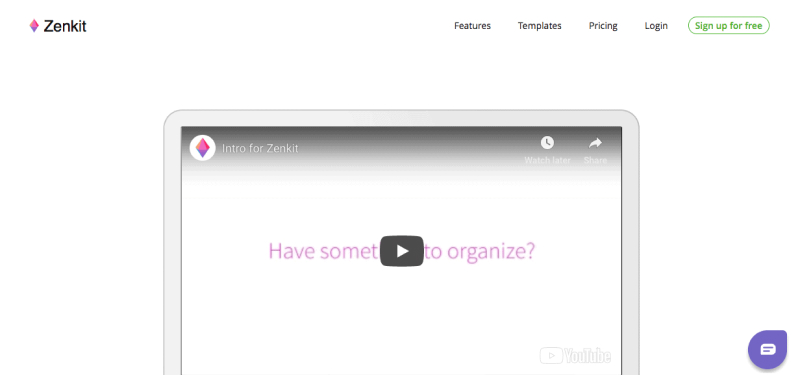 Team Gantt – For project managers and business owners who prefer Gantt Charts to Kaban boards, then Team Gantt is perfect. The Gantt chart outlines who is responsible for what project, how far along the project is in terms of completion, and what projects are overlapping. This is an ideal Gantt project management software tool, being easy to use. It allows for beautiful Gantt chart design with a fast drag and drop interface. While only one project is available with the free version, unlimited projects are available along with 5 users at $50 for the first subscription.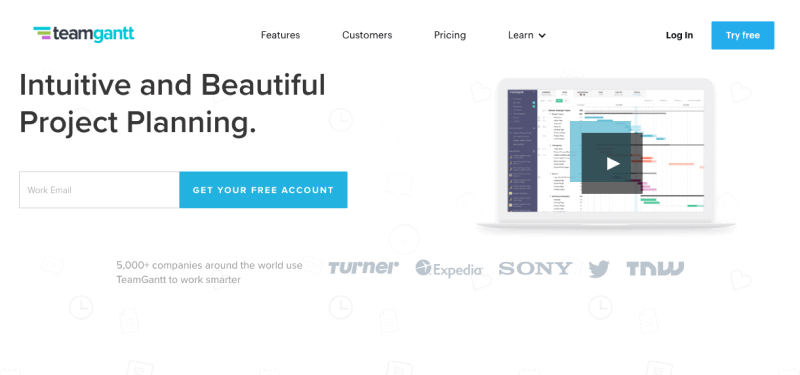 Data Analytics
Crazy Egg – Crazy Egg is a website tool that gives a visual representation of how users are interacting on your site. It provides a heat map of what parts of the site are being clicked on and what parts are being ignored. It also displays where your visitors are coming from. For business owners with websites, this platform is a must. The best description is that Crazy Egg provides an x-ray on your website. It's far easier to digest than an Excel spreadsheet of metrics.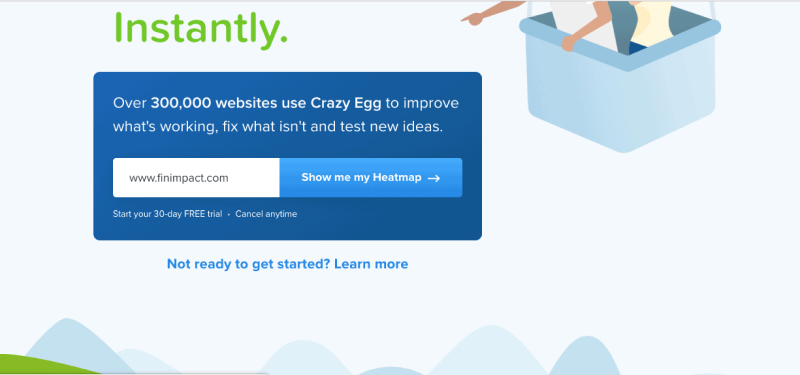 Business Intelligence and Reporting Tools (BIRT) – BIRT is used to create data visualizations that can be inserted into web applications. It is especially useful for Java applications with additional support. A large number of data sources are compatible, such as SQL databases, POJOs, web services, and JDO datastores. It is an open source project supported by the Eclipse Foundation.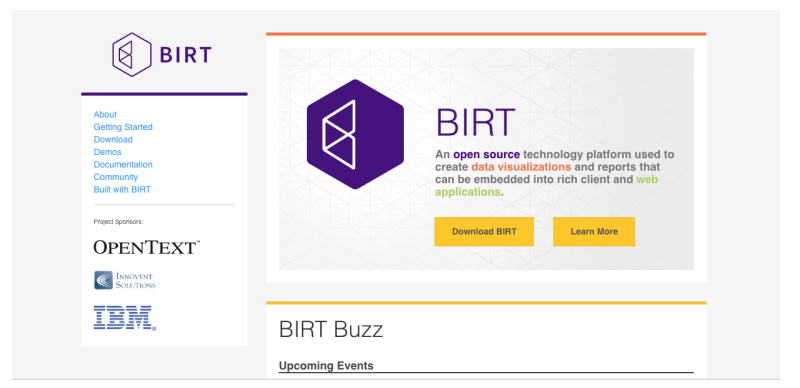 WebDataRocks – WebDataRocks allows users to easily display information from CSV and JSON files into neat charts and graphs. It is suitable for beginners and no data analysis experience is required. It delivers an enhanced web reporting experience and all you have to do is upload the data and sort it the way you want. This is an awesome tool that you can have fun playing with.

Tableau Public – Tableau Public provides much of the same functionality as the desktop version, except it does not pull information from as many data repositories. It is one of the best data visualization tools that is extremely versatile, providing a new approach to data analysis. It offers a seamless experience and a flexible way to view the data on multiple channels. The issues with Tableau public are that it has connectivity issues with certain servers and care must be taken so that confidential information does not enter the public domain.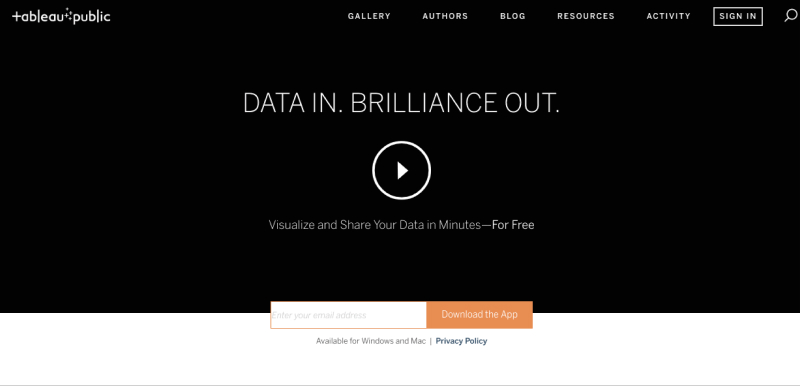 QlikView – QlikView is one of the most exciting data visualization tools of them all. Users can simulate analytical data to make charts and graphs. It allows for personalized data search, script building, and role-based access. Qlikview reveals connections not easily found with traditional data platforms. It is also free, though there are charges for cloud storage and sharing, as well as lacking certain advanced Geo-analytical features found on the paid model.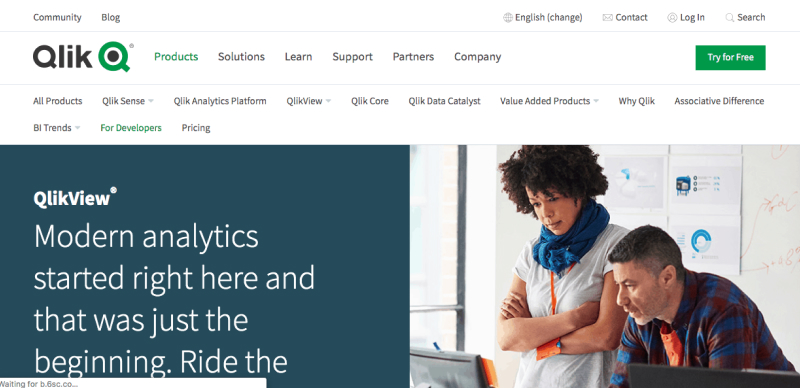 Zoho Analytics – Zoho Analytics is a business intelligence and online reporting tool that allows users to create powerful and shareable dashboards in minutes. The free plan allows for 2 users, unlimited reports and dashboards, and 10,000 records. This should be more than enough for businesses starting off, and Zoho Analytics is designed primarily for small businesses and freelancers and has a host of integrations, seamlessly connecting to company databases. This gives it an edge over Tableau Public. Zoho has a huge range of associated products and plugins to increase functionality.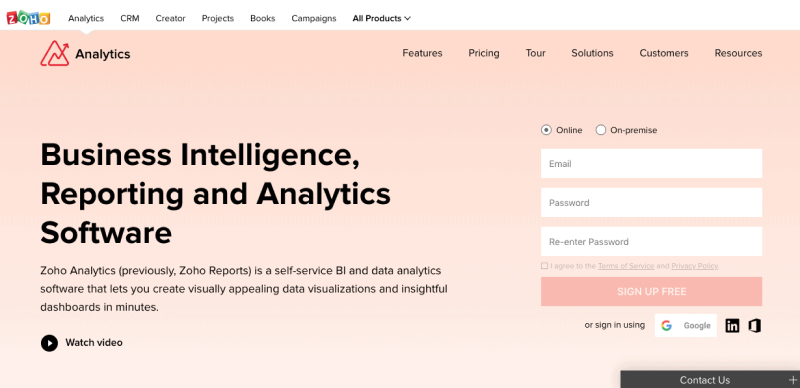 Gecko Board – Gecko Board is a customizable dashboard the displays key performance indicators in real time. While it has some limitations, the customer service is second to none and are eager to implement solutions and apply fixes where possible. Gecko Board is perfect for small and medium businesses who want to motivate a team – the key metrics can be displayed in real time so that targets can be reached. The application is easy to use and integrate, and the metrics can be displayed in TVs around the office.

Security
Proton Mail – Proton Mail is an encrypted email service based in Switzerland. If your emails are confidential, there is less chance of a Swiss provider being forced to hand over sensitive documents due to its jurisdiction. It is also safer in general, all emails being encrypted to prevent hackers from gaining access.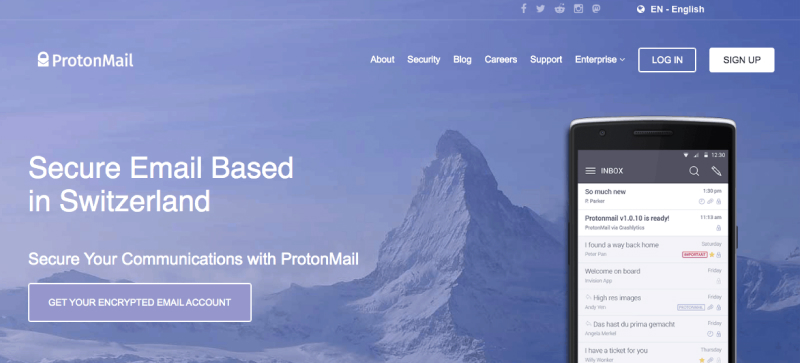 LastPass – The majority of people use the same password on all of their sites. The most common passwords still include "firstname123" or "passwordabc". A hacker can easily guess your password, and use it across all of your sites. LastPass is a password manager to tackle this problem. You can create very complex passwords for multiple sites and store them in the manager – you only have to remember one password. While there is still a danger of the password manager being hacked, security experts still say this is a far more secure method of online security.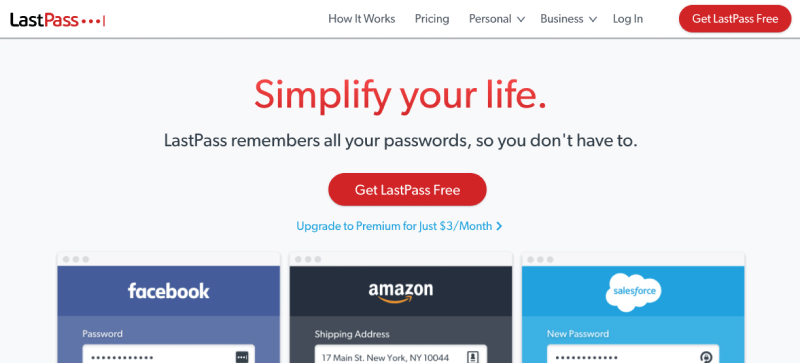 Google Authenticator – Google Authenticator provides a form of 2-Factor Authentication. This represents the ultimate in online security. When accessing a website, a code is sent to the Google Authenticator application on a personal phone. This means that it is virtually impossible for hackers to gain access, as they would also need access to the person's phone along with the username and password.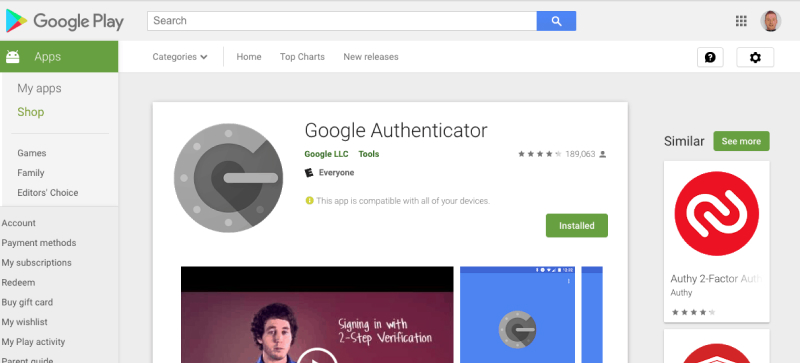 CloudFlare – Cloudflare is a network that optimizes and secures webpages. Domains are added to the Cloudflare network and are automatically make faster and safer. If your site renders faster, then this is also useful from an SEO perspective. Cloudflare also works to prevent DDOS attacks and limits spam, and has a history of successfully defeating DDOS attacks.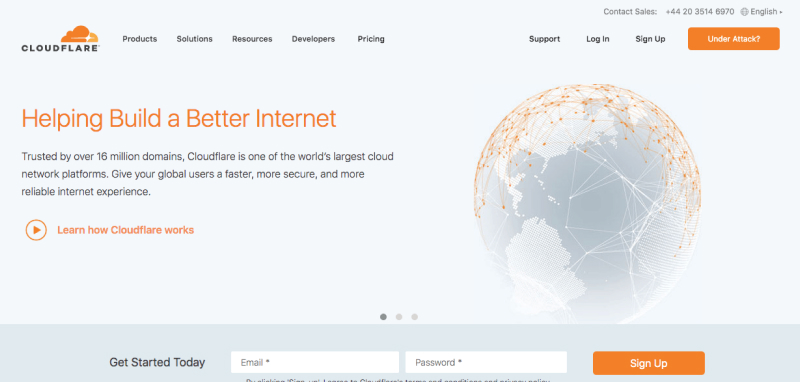 Ghostery – Ghostery operates to make the web browsing experience faster and safer. It blocks millions of malicious third-party applications that try to steal your data and track you everywhere. It is a web browser extension that works in the background, protecting privacy by default.

BitDefender AntiVirus – While there is a free edition, it might be worth paying the small fee with the current price at $24 per year ($2 per month with the 60% discount). It offers a password manager, Antivirus program, anti-phishing module, web filtering, and secure browsing. BitDefender is nearly always ranked in the top security tools by cyber experts and magazines such as TechRadar. For such a small price, this is one item worth paying for, and online security is not something to be gambled. Small businesses need a dedicated anti-virus toolkit.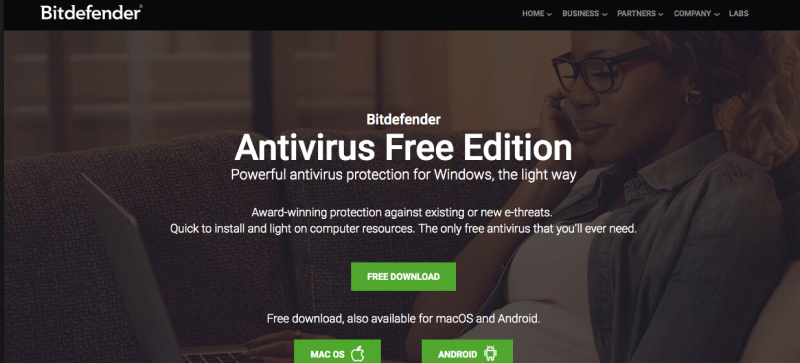 Zoho Sign – The Zoho Sign application can be used to securely sign digital documents with multi-factor authentication as well as access codes. It integrates with Google Suite, Office 365, Dropbox, OneDrive, Zoho CRM, and more. It can also be used with Zoho Docs for secure file storage.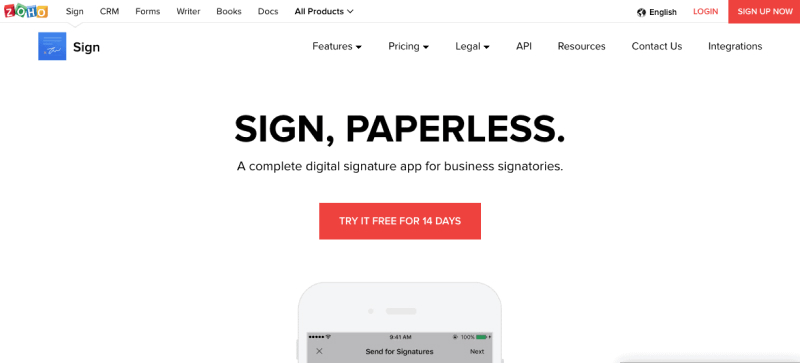 Other
EDOCR – Everybody with an online business knows that content marketing is a key component of success. You give something away for free to build a better relationship with the audience. Ebooks are the main method of doing this, and edocr is an excellent file sharing service to present an eBook in the best way. When a user reads your eBook, you will be notified by email and can follow up.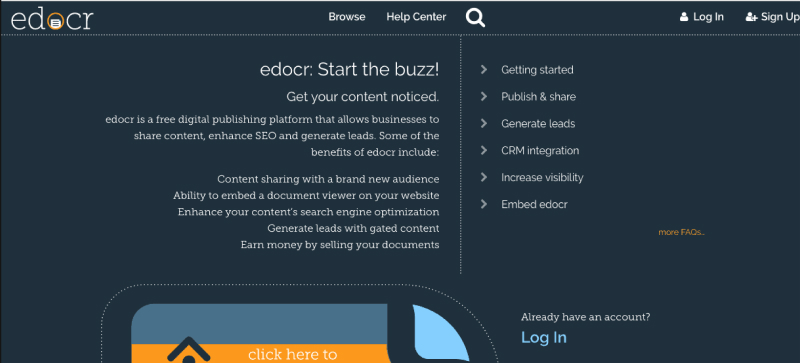 Feedly – Feedly is the perfect tool for social media content. Don't make the mistake of constantly promoting your business – you need to find relevant content to share. Feedly takes RSS feeds of websites that you follow and presents them in an easy to read manner. You can save an article for later or share it instantly on social media platforms.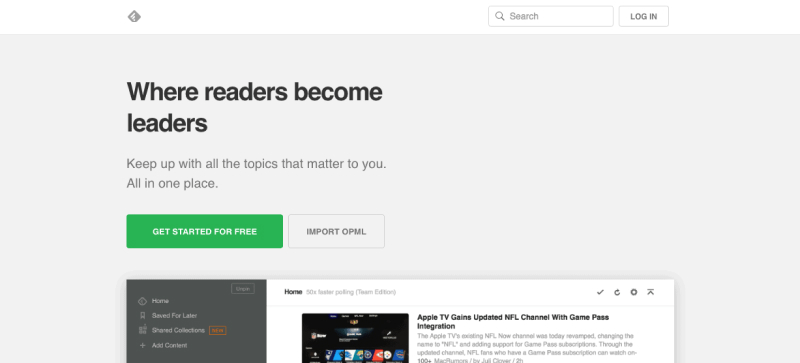 PosterMyWall – Small businesses can save money on printing costs by using postermywall.com as an alternative to traditional printing methods such as visiting a print shop or working with an ad agency. You can create any kind of design that you want and then use it as a wall decoration for your office, home, storefront window or hotel room.

Boxcryptor – The issue with many cloud-based services is that they are not secure. Boxcryptor encrypts files and folders in platforms such as Dropbox, Google Drive, OneDrive, and various other cloud-based storage systems with the world's highest encryption standards. You can encrypt your data before upload, making the information much safer while still availing of the benefits of cloud-based applications.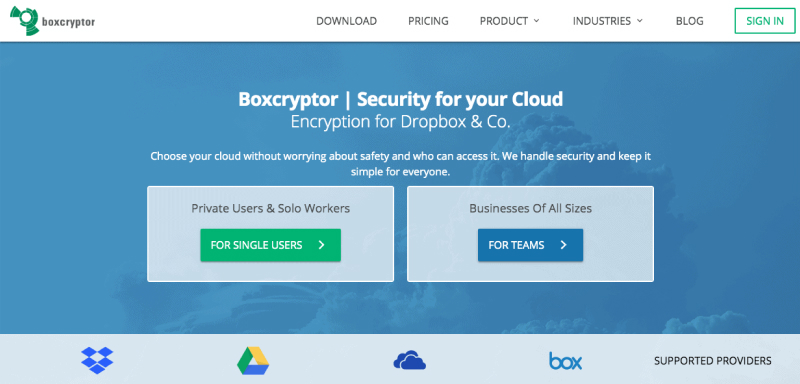 Paymo – Paymo is a form of project management software designed to keep track of complex invoicing for tasks involving multiple parties. It is super intuitive and is free for 12 months for universities, schools, and colleges. It features Gantt Charts, Kaban boards, milestone tracking, resource management, budget allocation, and time and expense management. In other words, it is a comprehensive project management toolkit, at a very cheap price (starting at $9.56 a month with a free trial). Best for small businesses, web development agencies, non-profits, schools, and freelancers.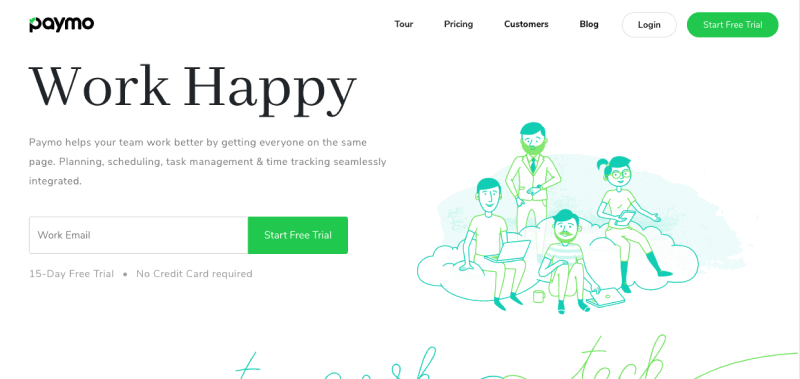 FreshBooks – Freshbooks is one of the best cloud solutions for SMBs in terms of financial accounting software. It streamlines client invoicing and time tracking processes. The developers of Freshbooks kept small businesses in mind when developing the software and it shows. It is a simple yet powerful invoicing and accounting platform.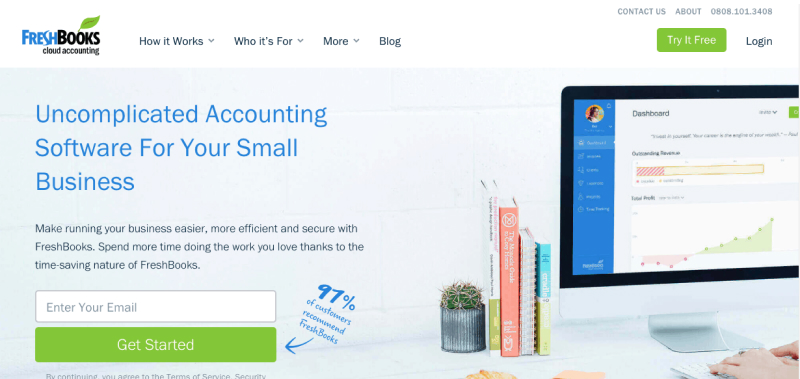 PipeDrive – No list of online business tools would be complete without a mention of a customer relationship management (CRM) platform, though PipeDrive is really more of a sales management tool. PipeDrive tops the list for small businesses, edging ahead of the well-known SalesForce CRM. The pricing is better, it offers more, and it is better designed for startups. It is easy to use and integrate into a business compared to SalesForce, which is more of enterprise software.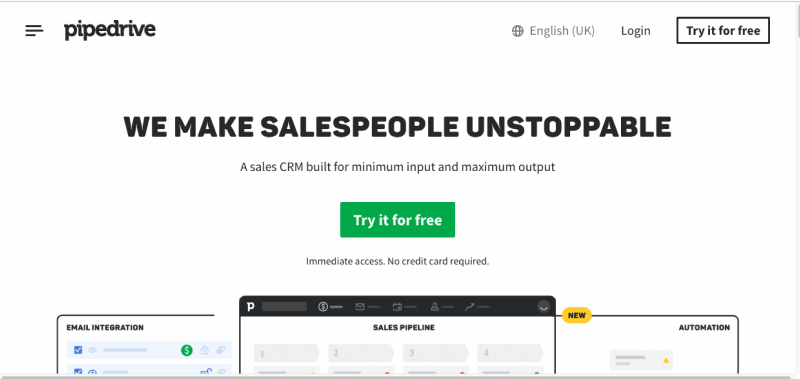 ZenDesk – ZenDesk is another premier CRM tool. Zendesk is primarily an email ticketing service to respond to customer queries. ZenDesk offers a 30-day free trial as well as robust analytics to track how well your customer service team is doing. It makes customer service a breeze.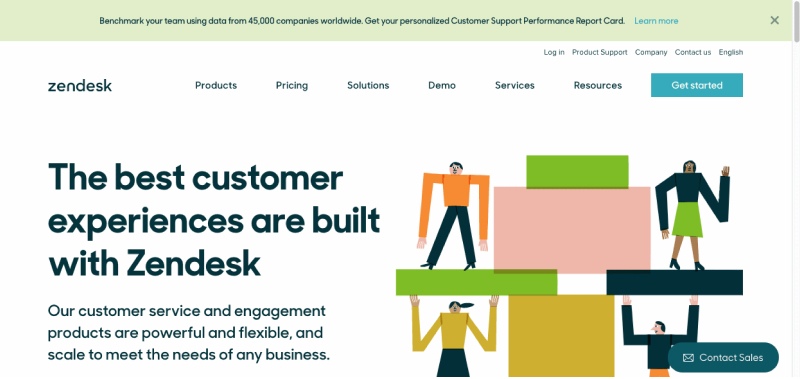 Summary
These are 49 of the best free online applications available for SMB's – we had to be selective due to the sheer number of online tools. Which ones are the best for you will depend on your industry, business type, and team preferences. However, regardless of what industry you are in, you will still need to use the best tools to take care of security, customer relationship management, accounting, communications, automation, sales and project management.