We have compiled the list of templates below in order to streamline business processes. Basic sheets such as the startup business plan template or the loan analysis comparison could prove invaluable.
While not all of them may not be appropriate for your business, two or three well designed sheets could save a lot of resources and help to put things in the right perspective. They can replace automation or payroll software which can be quite expensive for businesses that are just getting started. Excel is the most well-known and useful tool in the world of finance and many other disciplines. It can be used to do almost anything data-related, and is perfectly suited to both corporations and small businesses. It is a premier tracking and automation tool for data analysis – one that you need to make extensive use of.
If you are looking to streamline the speed and utility of your business, consider the 50+ templates below. We created is based on some of the most recurring issues that result in failure or lost revenue. You should be using these templates or their variations in your business, as they cover critical items. Enjoy & Share!
Excel Templates for General Organization
This "To Do" list template is ideal as a basic task overview. It includes a simple task name, priority, status, due, date, owner, and notes. This is very effective for small projects without detailed requirements and can help project managers to stay on top of things. It can also help business owners to keep track of essential items. The "PICK" column stands for Possible, Implement, Challenge, or Kill.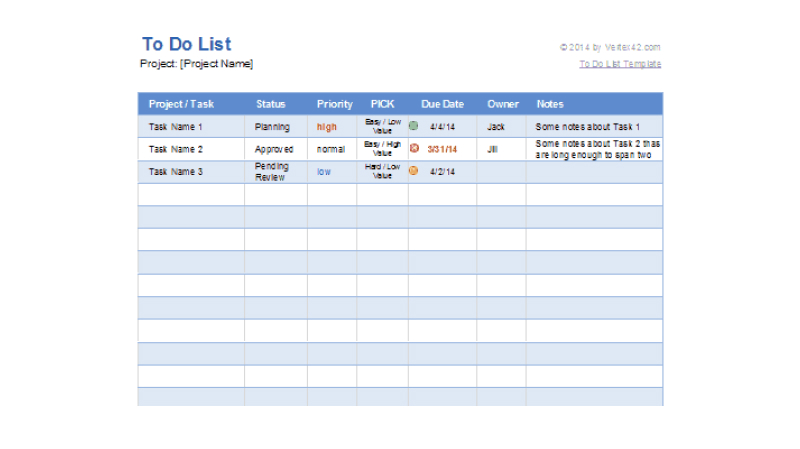 The "Timeline" template highlights projects and their due dates. If you have a lot of things going on (as all business owners do), then a template like this could be essential. Along with the timeline, it puts each task into phase 1, 2, or 3. Projects are scheduled into these phases on particular dates.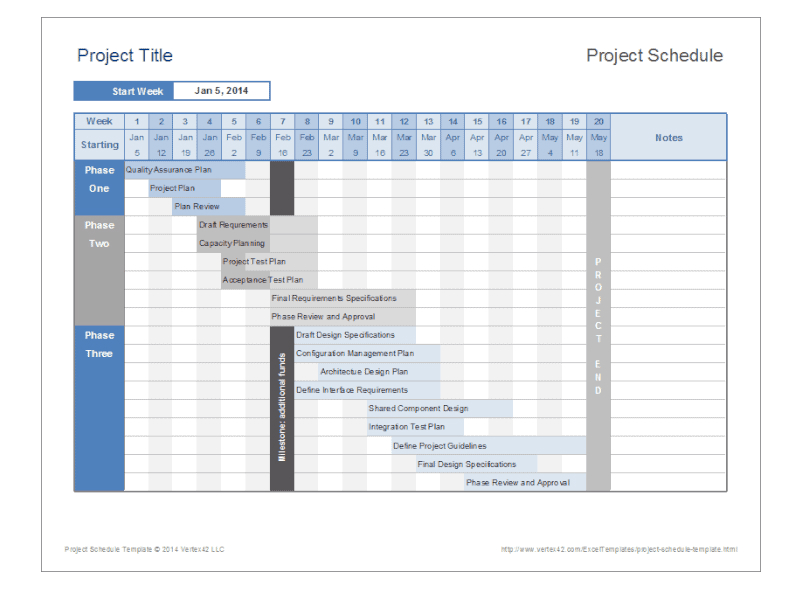 The "Weekly Time Card" is the perfect Excel template for small business enterprises that do not want to invest in payroll software. The template calculates the hours per week per project for the purposes of billing and payment. Small business owners who work with freelancers and project managers can send a link to the file where it can be updated. Alternatively, owners can fill in the information themselves.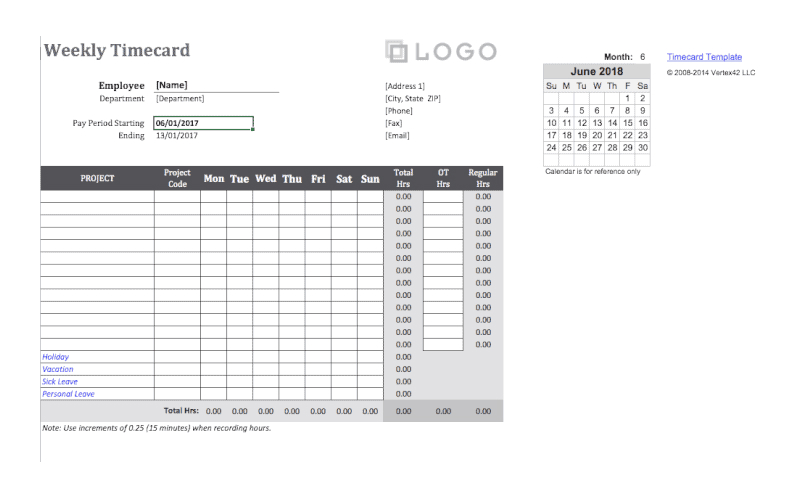 The "Blue Timesheet" allows for easy tracking of employee work hours. It consists of a single sheet that is used to calculate how much is owed per employee. To calculate hours for another worker, simply duplicate the spreadsheet and add the total. The Blue Timesheet can also be used to track the total amount of overtime worked.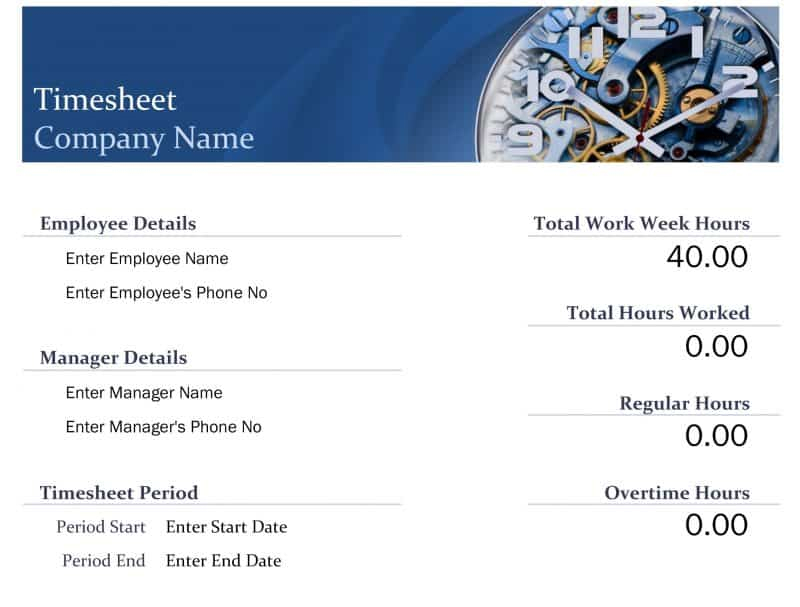 The "Daily Planner Template" is a micromanagement template that breaks down the day into 15-minute intervals. This can be very useful in helping business owners to stay on top of things. However, it might be a little too detailed for some managers, as things are unlikely to run smoothly at 15-minute intervals. Still, it is not necessary to fill in all of the slots, and it also features columns such as "people to connect with" and "things for another day"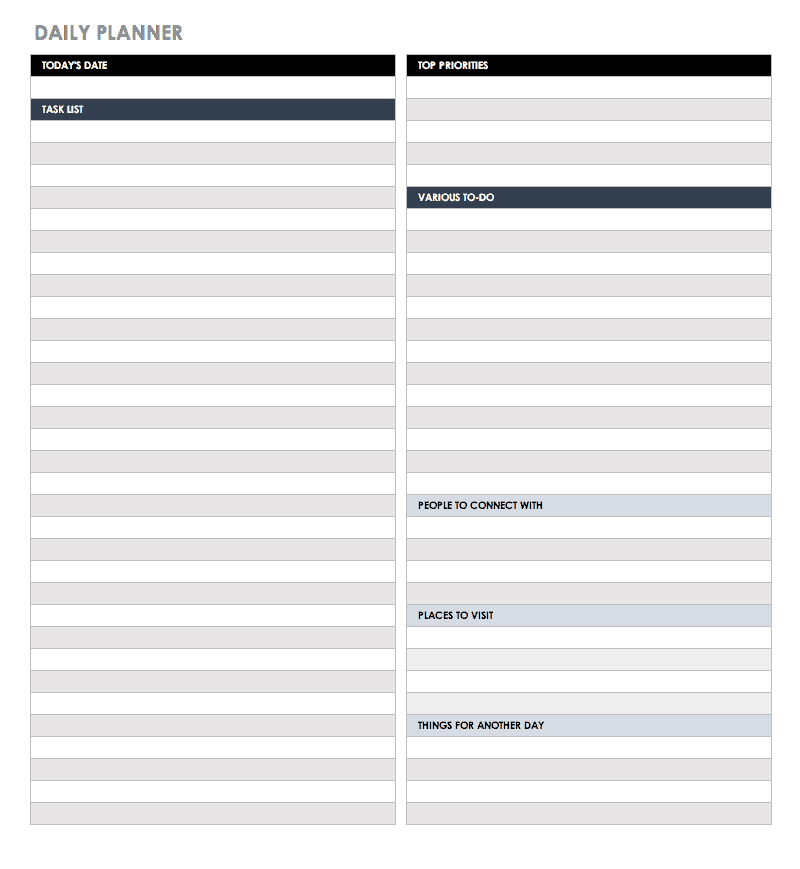 The "Startup Business Plan" Template is an excellent checklist for new companies that are just getting started. It is a prerequisite to success for any startup as it contains a list of essential elements that are needed for long-term success, such as "activate checking account", "determine startup costs", "hire a lawyer", "identify customers", "hire account", "develop business goals" etc. While it may seem basic, every item on the list needs to be checked off for a startup to grow into a larger organization.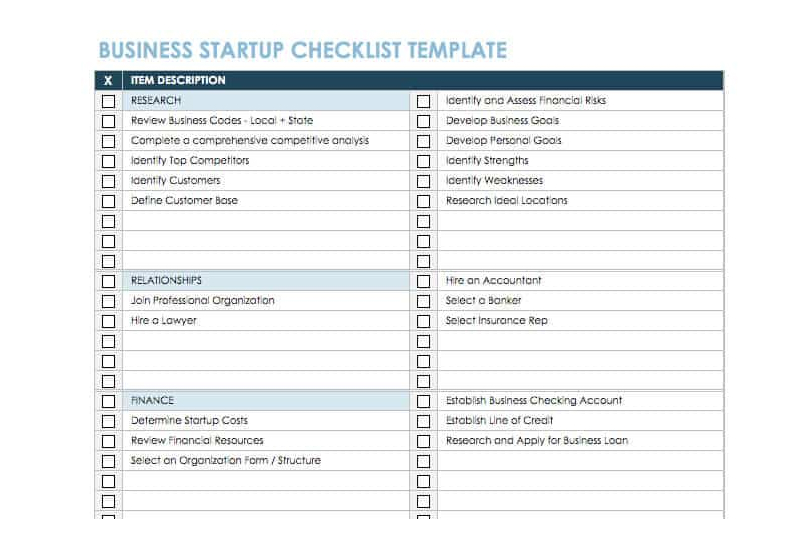 The "Infographic Timeline" is a template which outlines 5 key milestones in a project and displays the milestones in a visually appealing manner. Timelines and milestones can be easily modified or added in the chart. Details are explained within the template.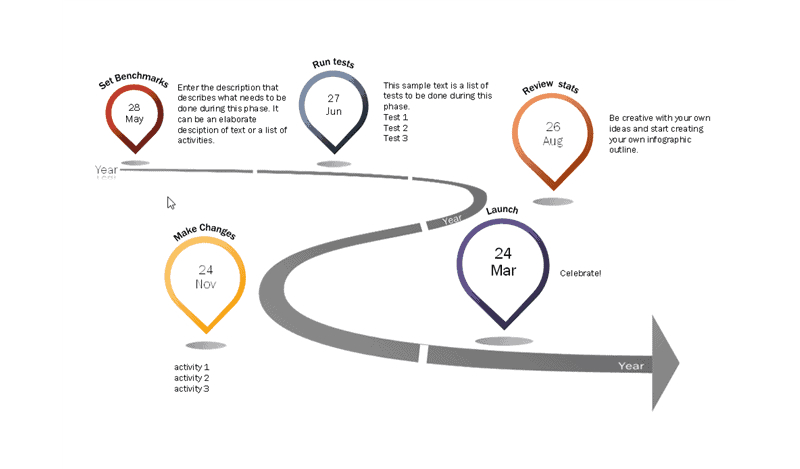 Excel Templates for Finance
The "Portfolio Management Template" was created by a Singapore investor and adapted to the US stock market. It is essentially a stock tracking tool that contains a large number of columns pertaining to your stock investments such as the fees, the buy/sell position, the date, the stock ticker, cumulative cost, transacted price, and the total number of units either bought or sold.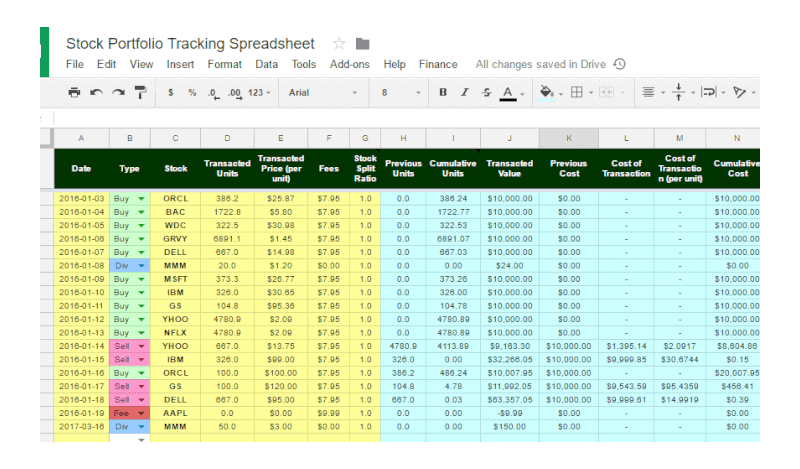 This 'Loan Amortization' template is essential for anybody paying off mortgages or dealing with real estate. It also works for consumer loans and auto loans, and large loans in general. It outlines how much you are paying on loan interest and principal and how much total interest and principal is left to pay. Simply plug in all of the details into this loan amortization excel template and you will know how much to pay for a given time period.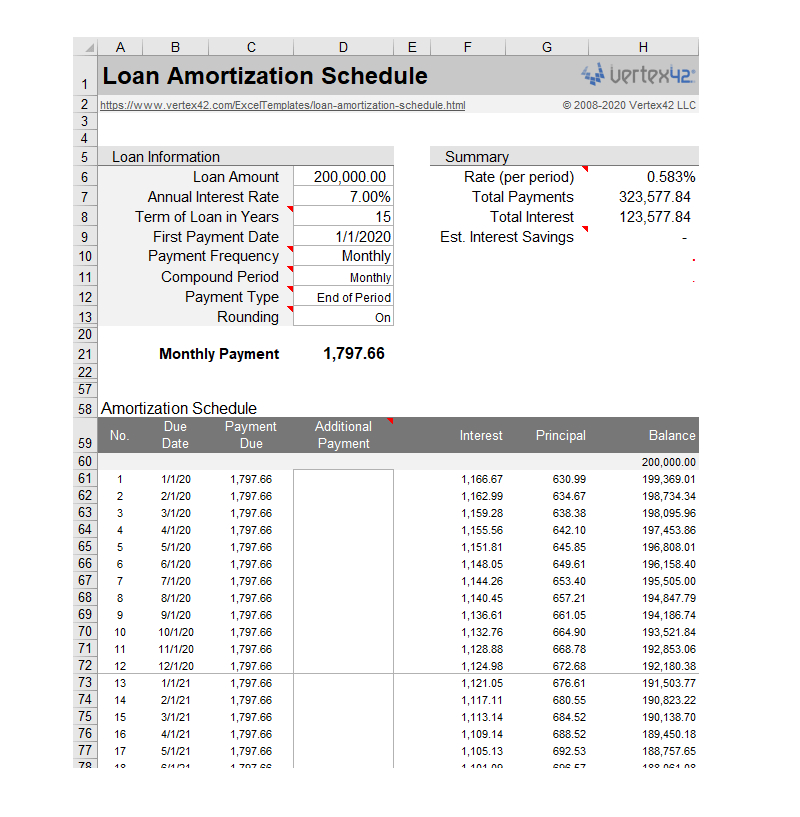 The "Business Financial Plan" template is one of the most commonly used by small businesses. This is because practically every business is going to need a financial plan to plan and put strategies in place for the future. This template will assist in tracking expenses and forecasting expenditure.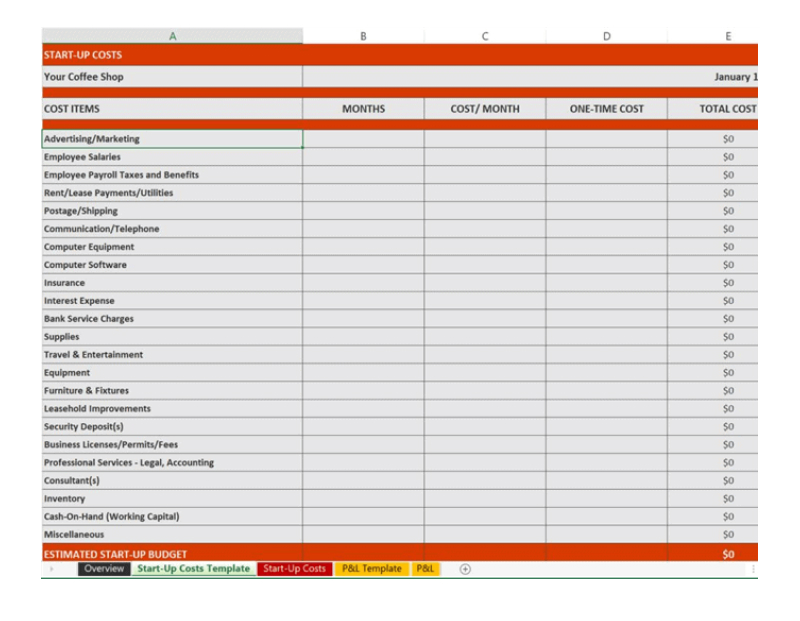 The "Business Budget Expenses" template is a comprehensive tool for tracking all kinds of business expense. It includes both fixed and variable expenses and is highly customizable. Items are sorted into goods and services.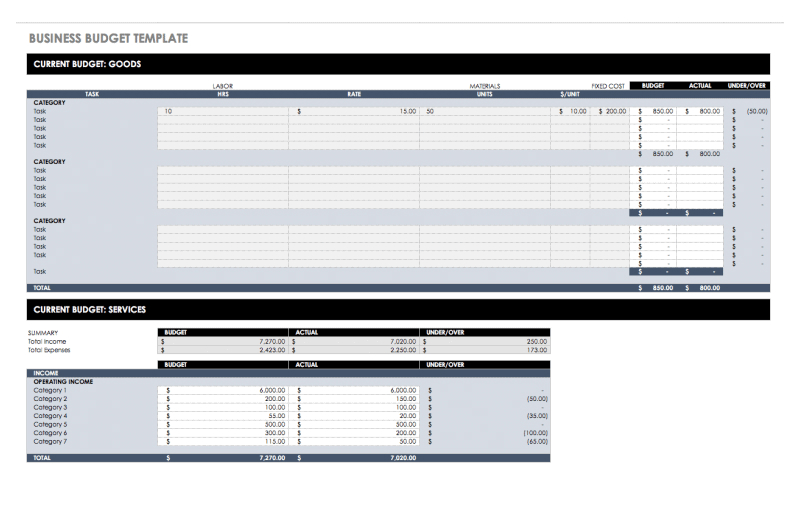 The "Income Statement" (i.e. profit and loss) template is a fundamental business document, especially for small businesses looking for a loan from a credit institution. This income statement template calculates the operating income so businesses know exactly where their finances stand.

The "Loan Analysis Comparison" sheet is excellent for evaluating the best loan opportunities for a small business. Simple yet highly effective, it allows business owners to figure out which loans are the right fit. Failing to secure the right loan is one of the most common causes of small business failure.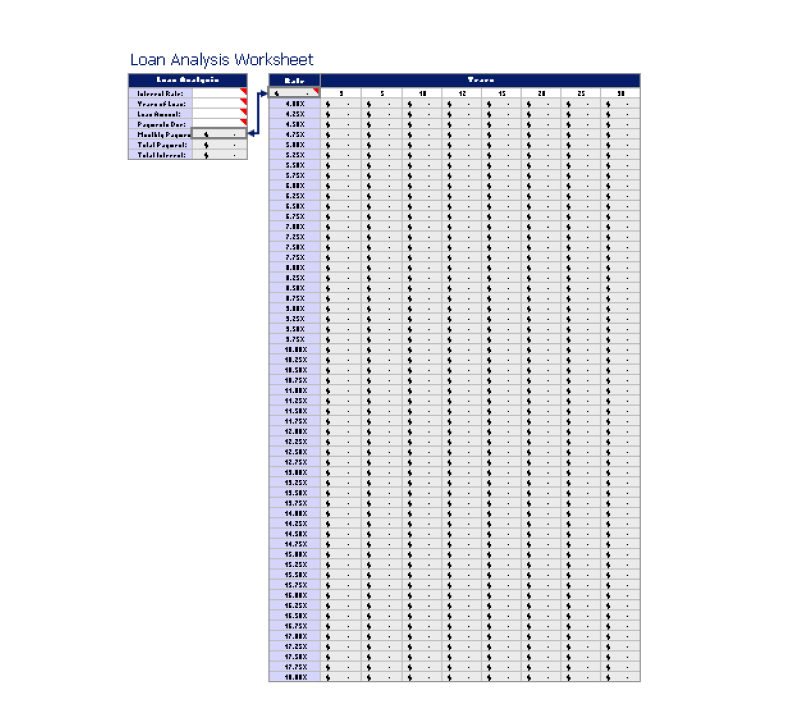 The "Financial Vision" template is an excellent sheet for visualizing business goals. It is ideal for showing to employees and business partners. The sheet compares future goals with current spending habits, creating a map for future growth.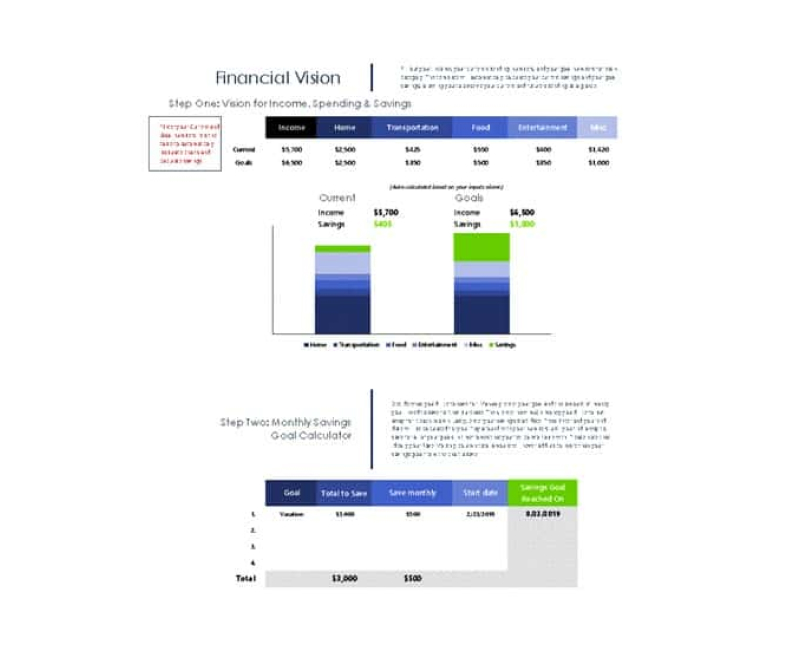 The "Debt Reduction" template is ideal for small business owners who want to focus on paying off their debts. It allows owners to view their debts and create strategies for paying off each one in given time intervals.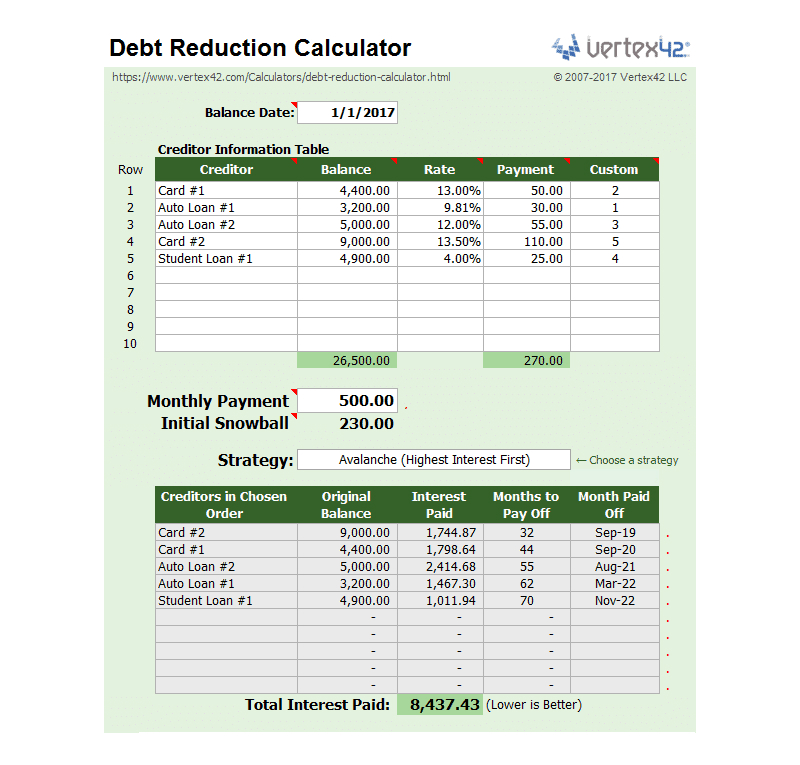 Excel Templates for Online Marketing
The "Website Budget" template allows for the efficient tracking of online websites, where costs can easily get out of hand for small business owners. It tallies the expenses against the potential benefits of creating the site. No site should be created without a budget template to keep track.


The "On-Page SEO" template is ideal for organizing an SEO strategy. Getting an SEO campaign right requires a lot of focus and automation with the use of useful Excel templates. Without some kind of assistance, it is easily to focus on all the wrong things.


The "Content Marketing" template may be used to monitor content marketing information, a field that can be difficult to account for. The data is pulled from multiple sources and is then compiled into aesthetically pleasing charts and graphs.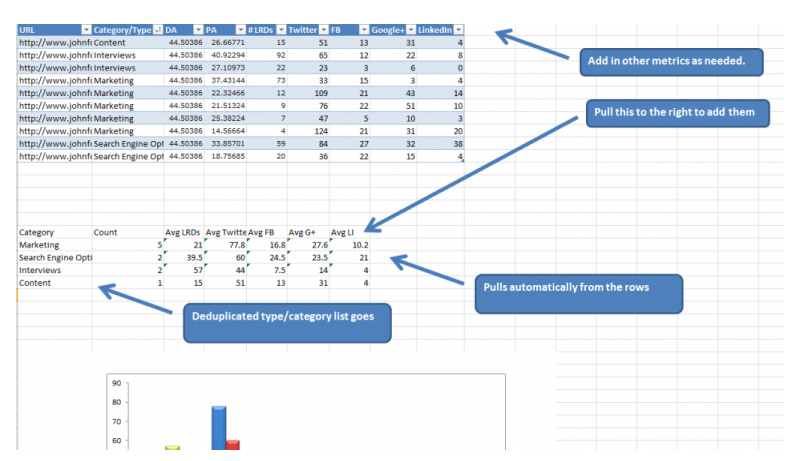 The "Paid Backlink Profile" template is extremely useful to see whether you have a healthy backlink profile or not. It will make it easy to observe whether you have too many bulk links from low authority sites. Healthy sites should have a nice bell curve with a good mix of sites. Google will distrust sites with only high DA and only low DA links, as it will look unnatural.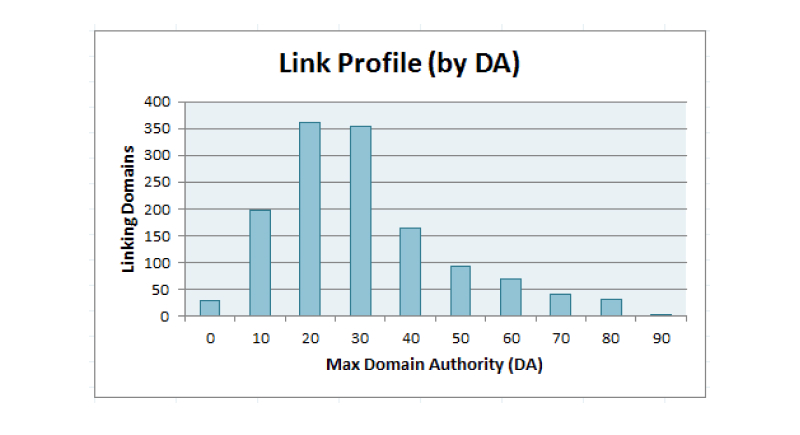 The "SEO Moz SERP Analyzer" will quickly identify whether your site is doing well or not. It uses the SERP results from SEO Moz but builds on it with graphs and extra conditional formatting for more detailed information. This is an incredibly useful sheet for webmasters.


The "Excel SEO Template" is probably the best SEO template available online. It is perfect for small businesses who are launching internet campaigns. It collects a huge variety of metrics and places all of them into awesome charts and graphs.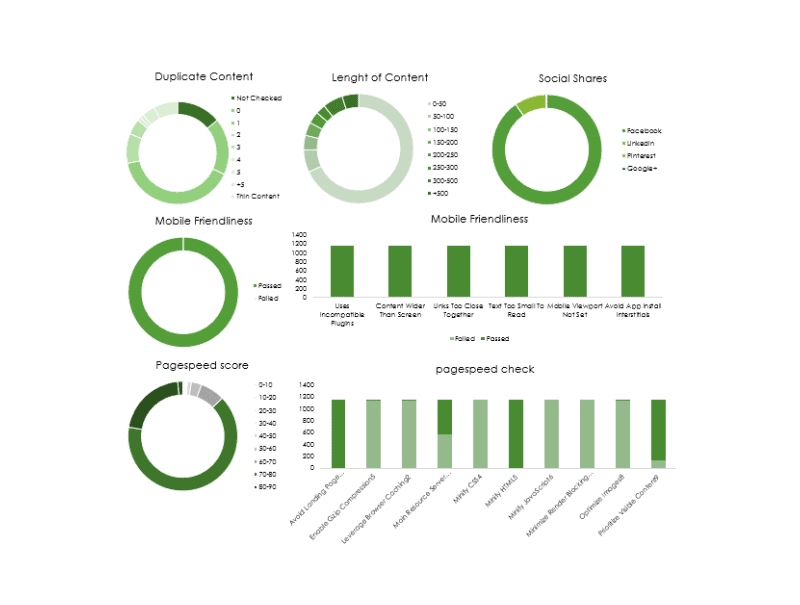 The "Social Media Audit" template is used to analyze how brands are doing on social media platforms. Business owners need to regularly conduct these audits, at a minimum of once every 1 – 3 months. A social media strategy that is not regularly audited will not succeed over the long-term.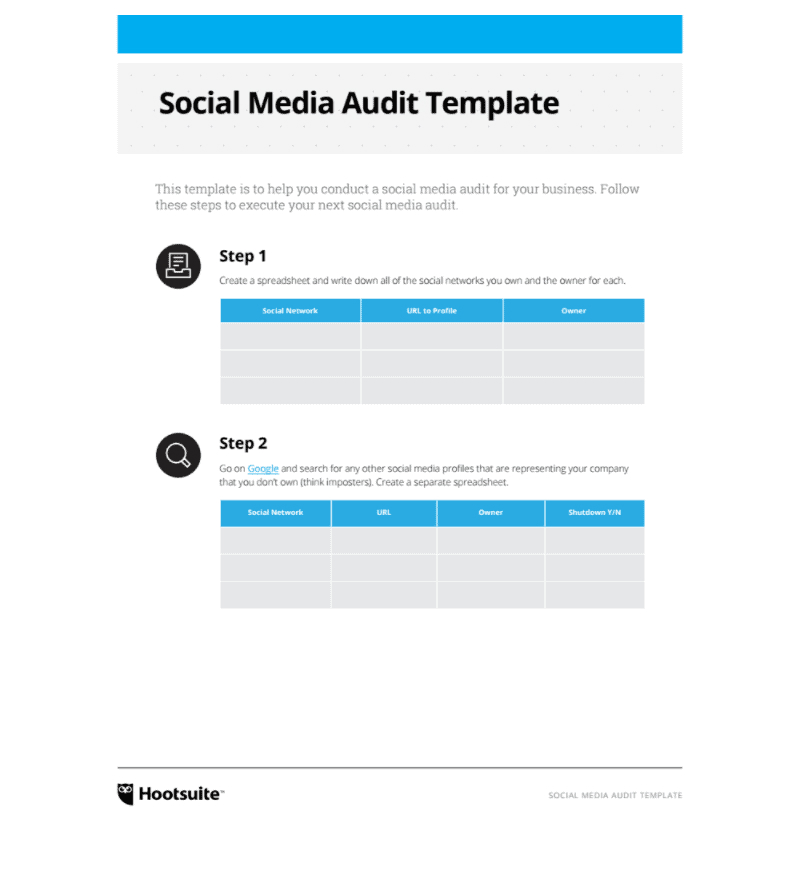 Excel Templates for Growth
The "Waterfall" template is perfect for business owners who need to keep up to date with their goals. The sheet can be used to track progress on nearly any conceivable metric and the data is presented in graph form.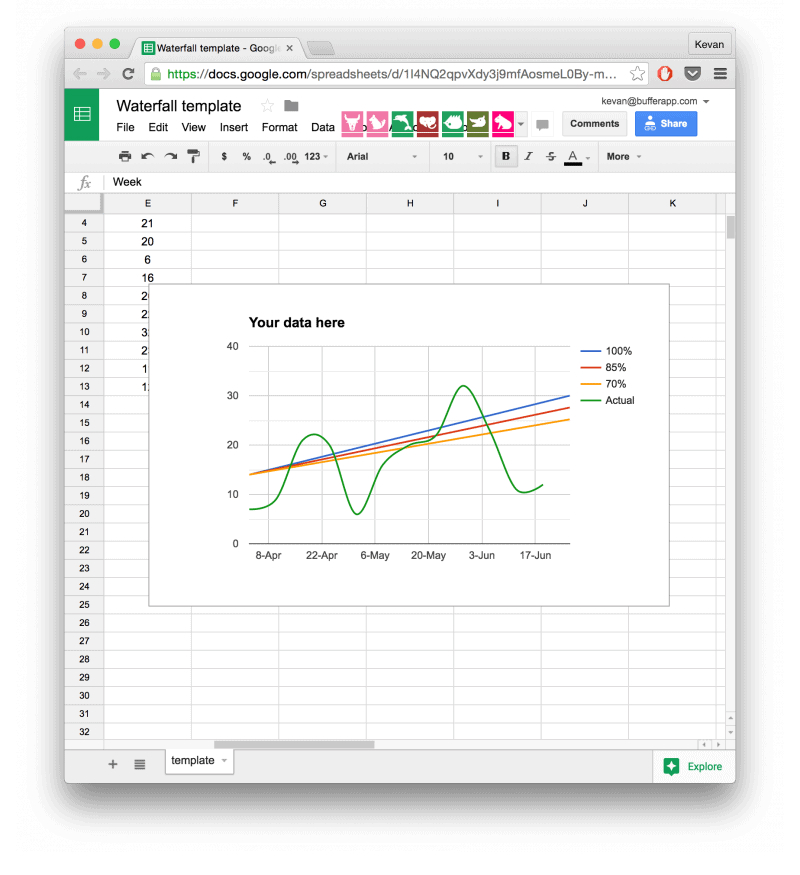 The "Activity Costs Tracker" template allows users the capability of exploring all the costs of producing a particular product. The template makes it easy to determine the profitability of manufacturing and marketing a new item. A business will not grow if costs get out of hand.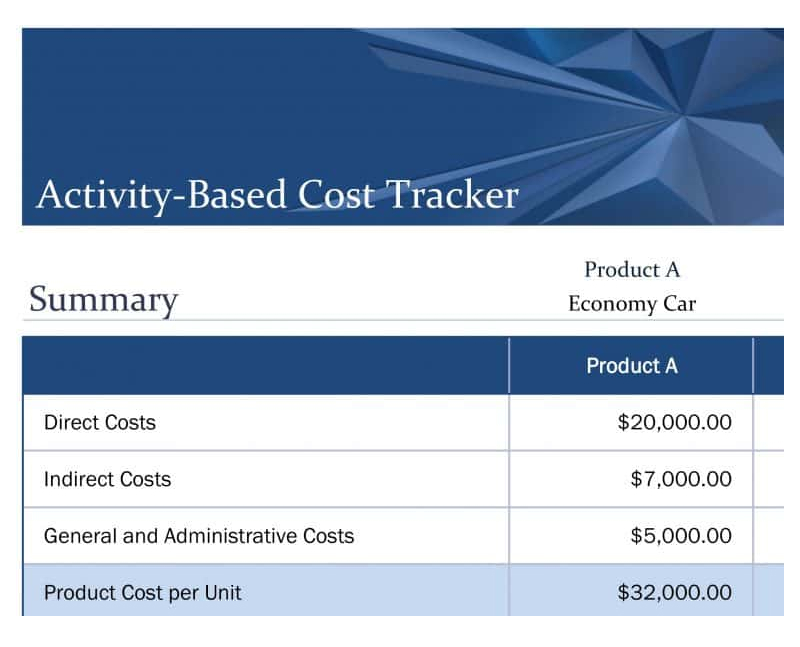 The "KPI Tracker" is a sophisticated template for taking care of the most important metrics. KPI stands for "Key Performance Indicator". This template consolidates a number of key metrics and is a comprehensive tool, without the need for any additional sheets. KPIs can be viewed in both table and graph forms.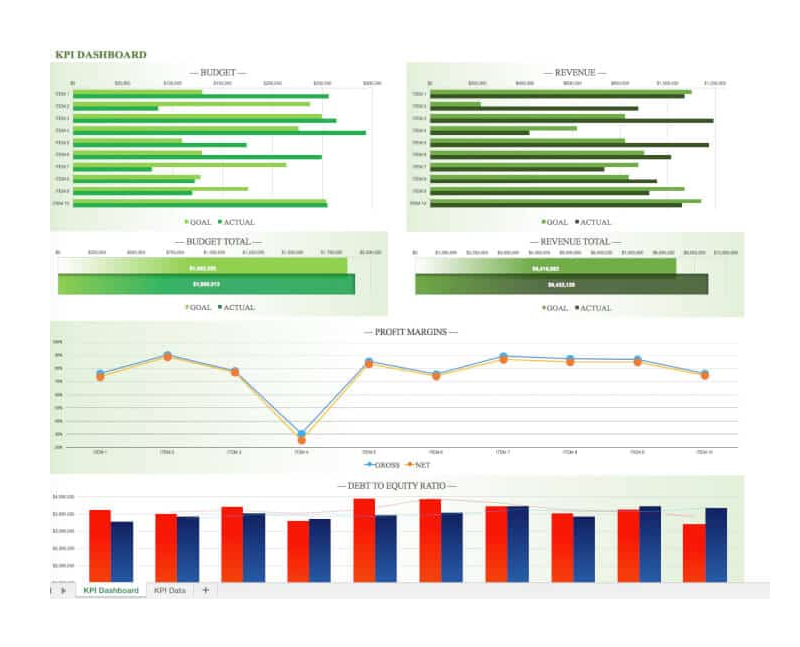 The "Product Metrics Dashboard" template also provides KPIs, but it does so for products. An overview of revenue, revenue breakdown, and time to market are shown. This template is ideal for showing to stakeholders and to see which products have been the most profitable in the given time period.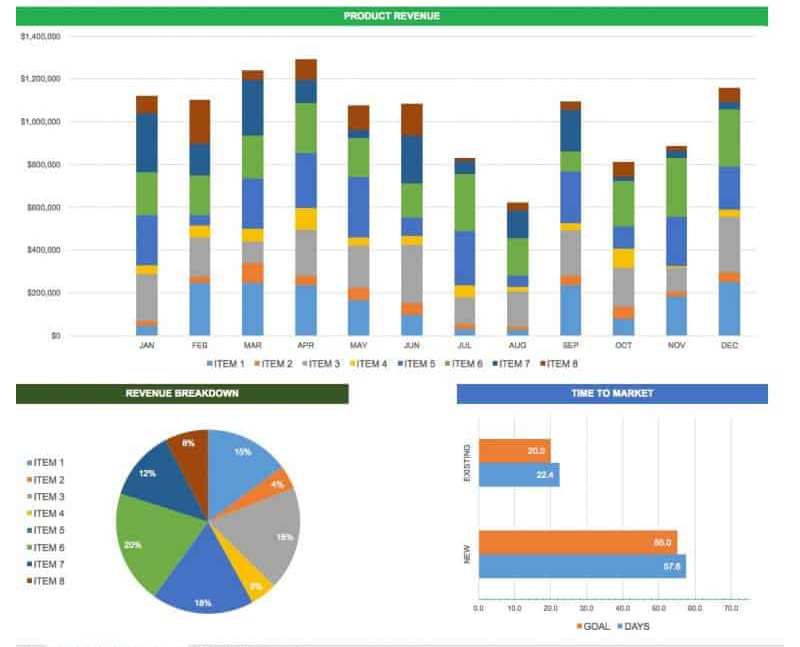 The "Project Portfolio Dashboard" provides KPIs not for either products or a single project, but for multiple projects. It provides KPIs for a number of tasks including the resources allocated along with the total days per project and current financials. This is very useful for business owners who are simultaneously working on a number of projects and need the information displayed in an easy to read manner.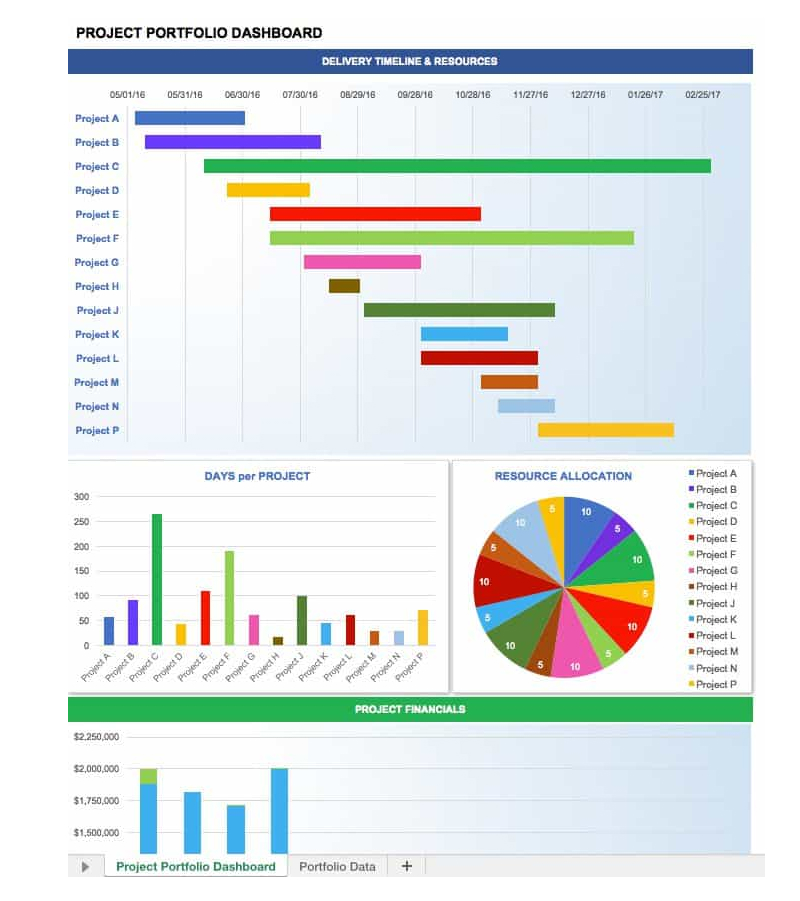 The "12-Month Marketing Plan" template is a marketing structure for the year ahead. This is a highly detailed sheet that can help you to really pin down business goals over the next 12 months. It outlines a wide variety of key metrics across each month and further breaks down each month into weekly sections. The template identifies the business goals, target audience, tactics, budget, and marketing strategies.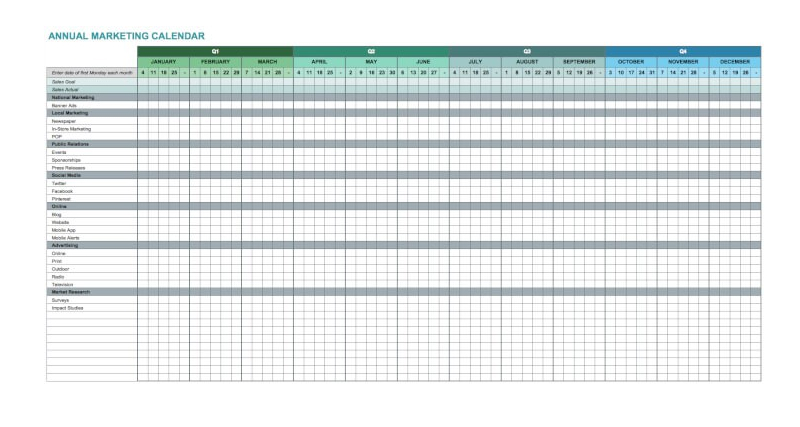 The "Social Media Strategy" template allows small business owners to put in place an effective social media strategy. Failing to create a meaningful social media strategy with tracking and monitoring is why most businesses do not benefit from social media platforms.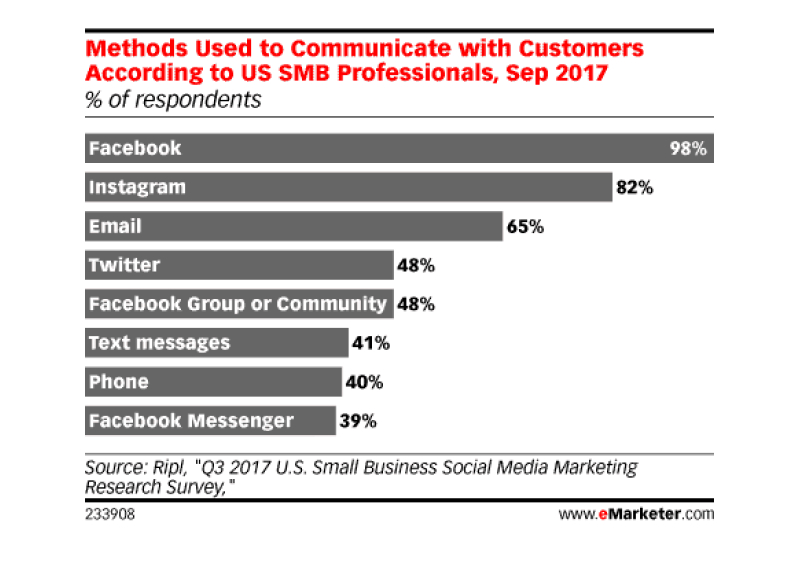 Excel Templates for Project Management
The "SWOT Analysis Strategy" is a template designed to identify strengths, weaknesses, opportunities, and threats. SWOT is a primary technique used by business owners and a common project management strategy, as it allows to objectively look at a business project in its entirety. This template allows the investigation of both internal and external factors.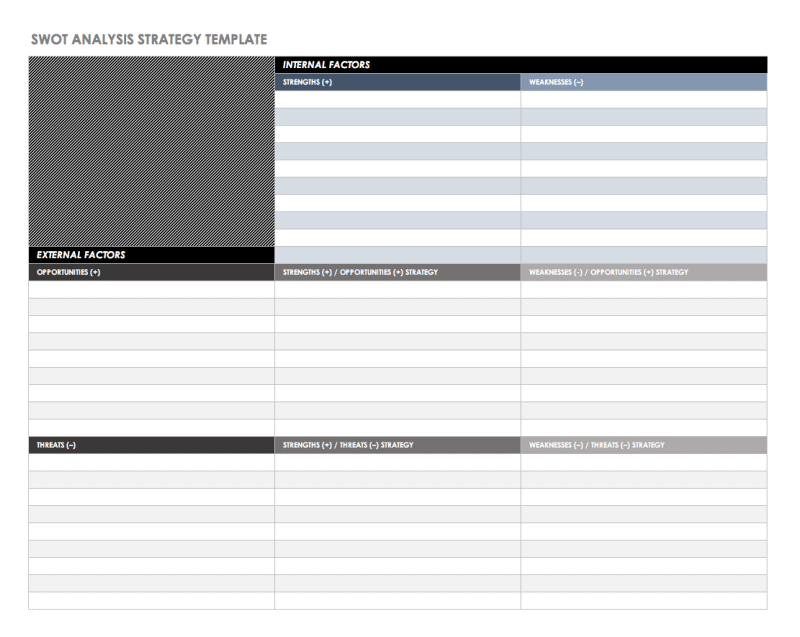 The "Employee Performance Review" template is a simple tool to analyze employee performance. The template is useful because it tracks the employee across key metrics without being overly detailed. A list of qualities is provided and each quality can be marked as "unsatisfactory", "satisfactory", "good", or "excellent". It also has a space for commenting on whether the employee reached certain goals or not.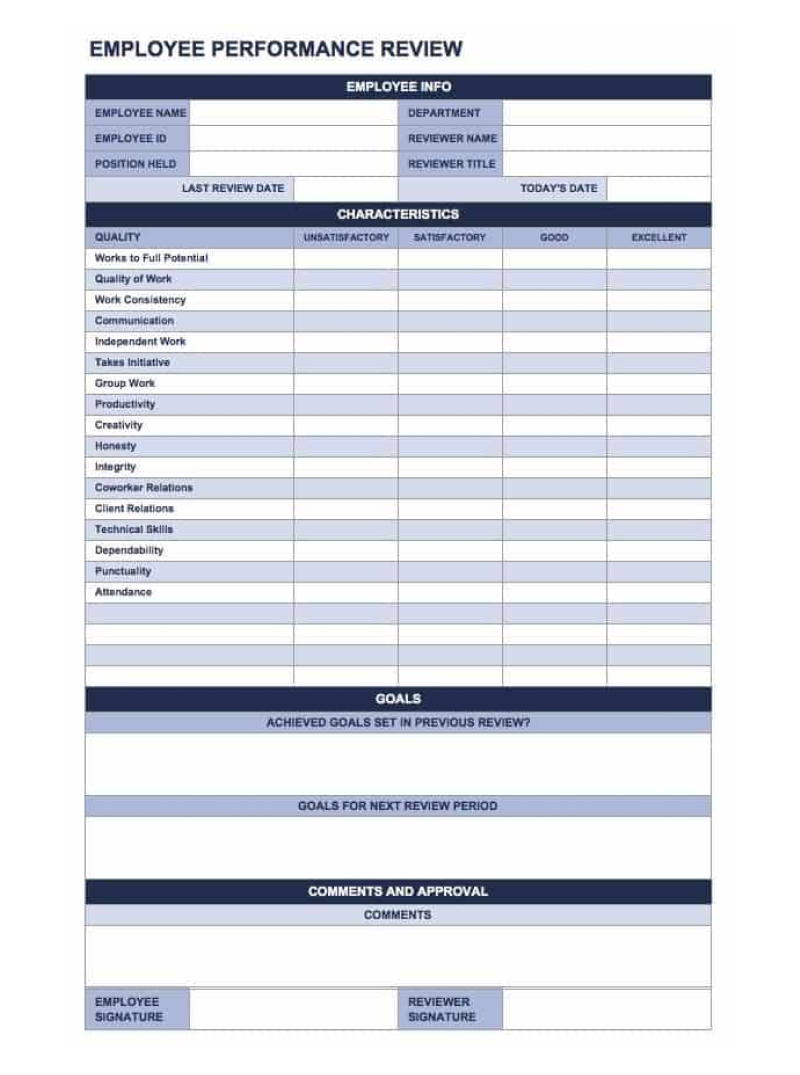 The "Project Management Dashboard" template allows project managers and business owners to gain a status update of multiple projects at once. All of the information is neatly compiled to provide owners with a snapshot of where everything stands at the present time. It shows task status, budget, pending items, assignment, and timeline of various projects.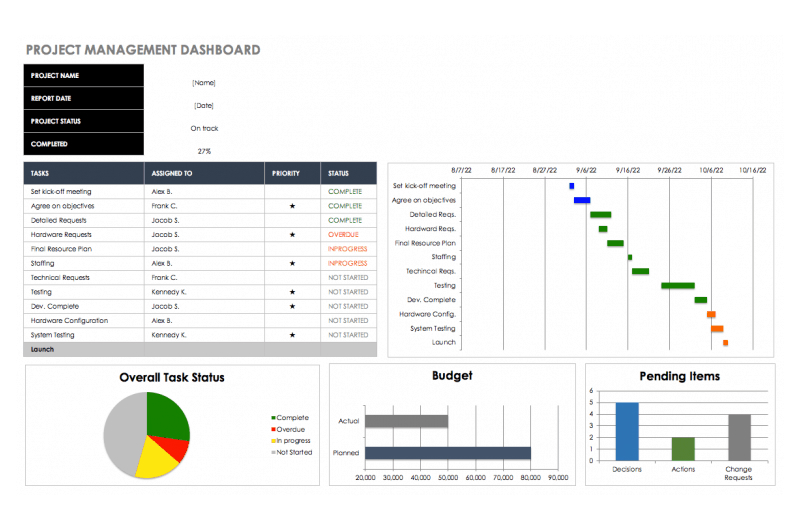 The "Agile Gantt Chart" is an essential tool for high-level projects. A Gantt chart is one of the easiest ways to track the progress of a particular task in percentages. Multiple tasks can be inserted and the projects are color coded depending on their risk level and progress. It is one of the best ways to get an overview of multiple deliverables. The chart comes with "Agile" terms, Agile being a well-known project management methodology.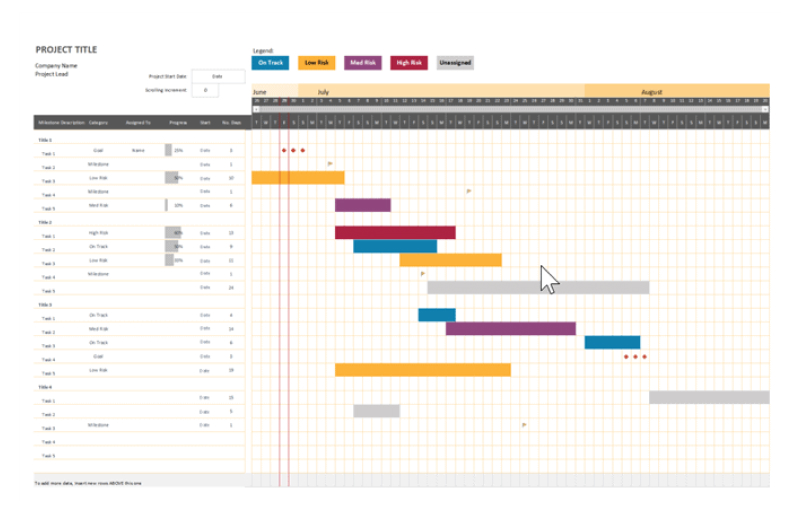 The "Issue Tracking" template can be used to keep on top of issues as they arise. All small business owners and project managers need a good system to keep track of customer and merchant issues to improve efficiency and satisfaction levels.


The "RACI Matrix" is a template designed to delegate ownership and accountability. RACI (pronounced "ray-see") stands for responsible, accountable, consulted, informed. It is color coded to easily observe who is responsible for certain roles and responsibilities.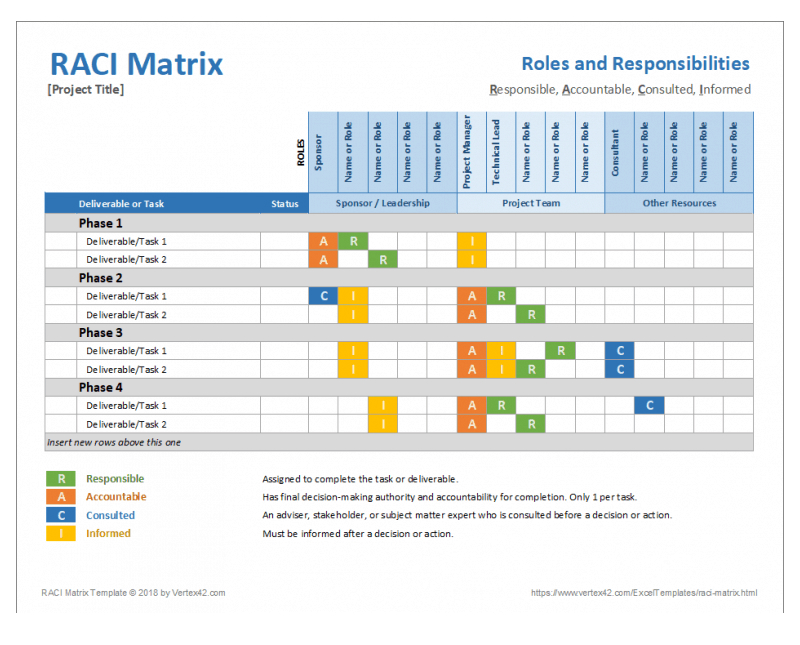 The "Kaban Board" template is a neat sheet that combines principles from both Scrum and Agile methodologies. The Kaban Board is an excellent tool in terms of functionality and visual design.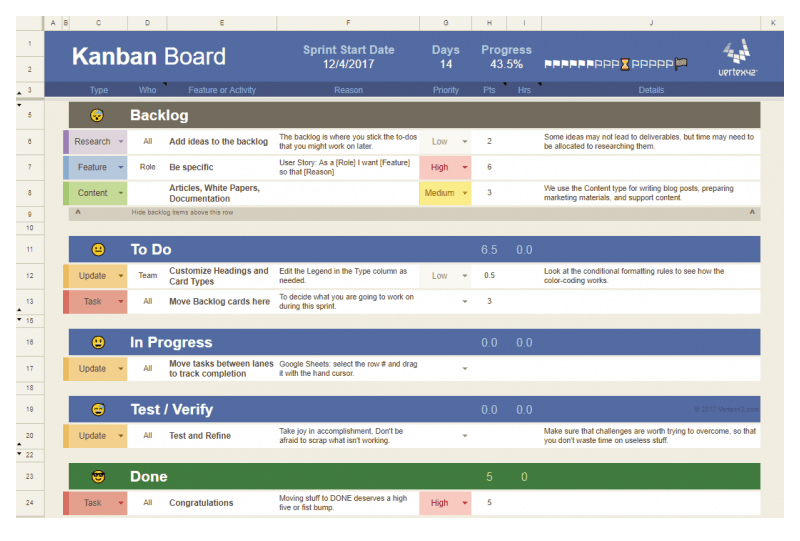 Excel Templates for Sales & Payment Processing
The "Sales Management Dashboard" template displays all manner of useful statistics pertaining to revenue. It allows the tracking of revenue across individual products, region, and customer types. This is vital information in terms of deciding which products are doing well in relation to specific customer and regions. It will allow business owners to make better sales decisions.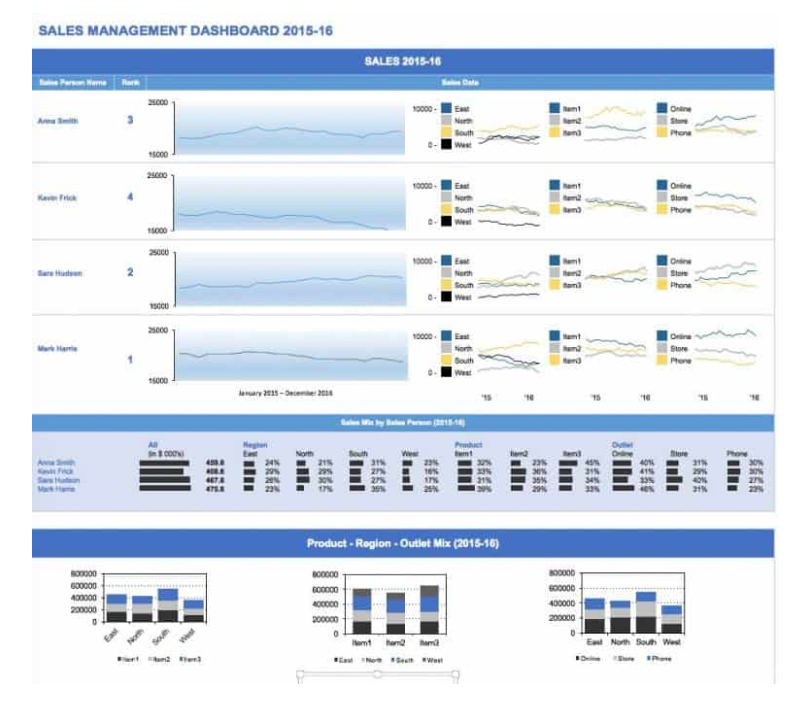 This 'Sales Forecasting' template enables a business to project how much it is going to make from its sales in the coming months and years. Even if it is only a projection, it is definitely useful to have. This free Excel template will allow you to analyze and forecast the unit sales, growth rate, profit margin, and gross profit for your products and services. It provides a quick starting point for setting up your sales forecasting and is basic enough for new businesses just starting out.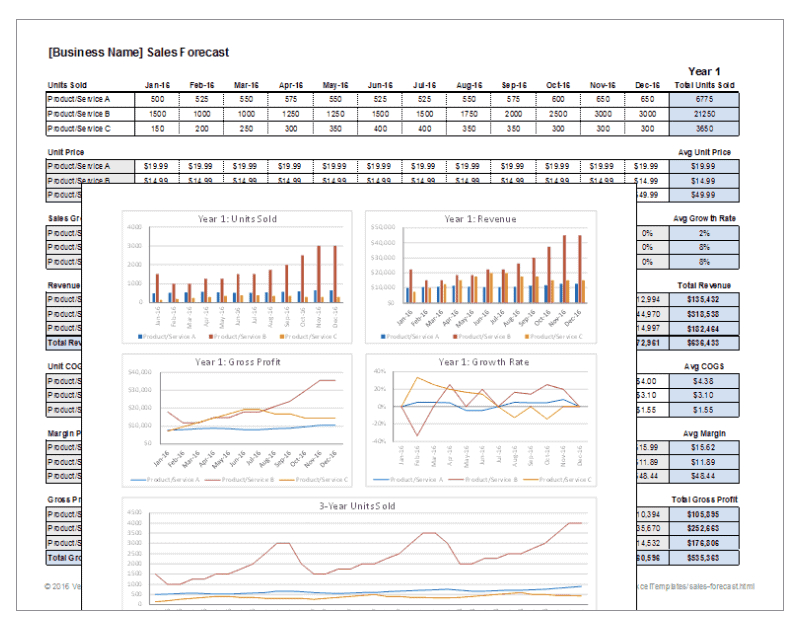 The "Blue Invoice" is a simple Excel invoice template with all the components of a basic invoice, such as the invoice number, total amount, recipient address, and company name. It also includes a product description and the billing company name and address. It further calculates the total invoice amount along with the tax obligations.

The "Sales Invoice" template is a little more sophisticated than the Blue invoice template above. It contains more information and is laid out a little more intuitively. The shipping invoice template is aimed at people who are buying physical products for delivery. The customer will then be able to view the invoice details on the package itself upon receipt of the product. If you own a company shipping physical goods, then you can copy and print off this invoice and attached it to your products.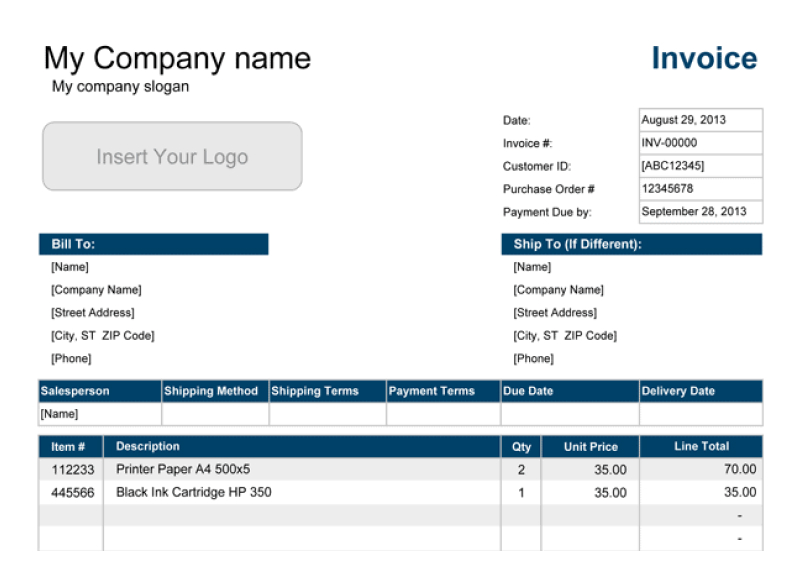 The "Blue Balance Sheet" is perfect for the typical metrics associated with small business finances, such as total assets, total liabilities, net worth, tax obligations, and more. It features 3 sheets – "Liability and Owner's Equity", "Assets", and "Summary". It is a neat and useful sheet for business owners to obtain all the financial data they need about their company. Another highlight of this sheet is that it shows a year to year comparison along with the depreciation of assets.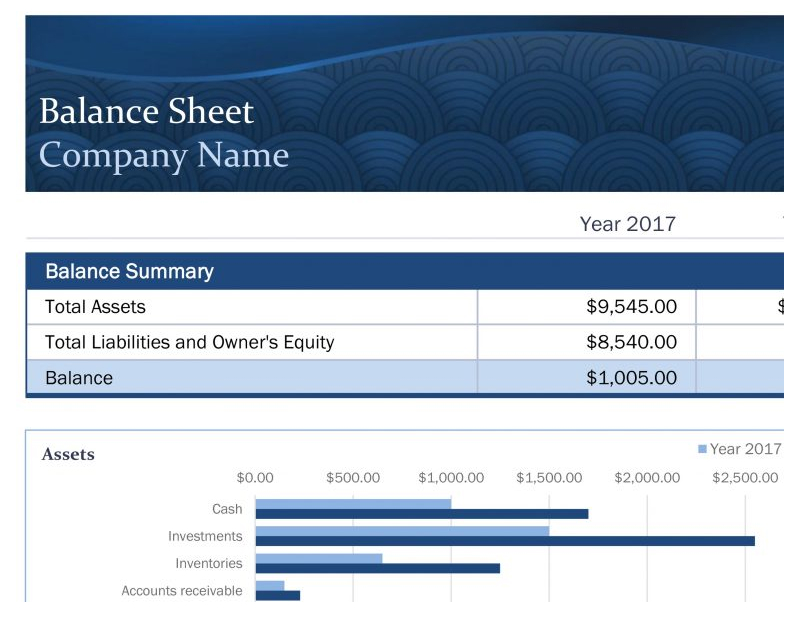 The "Account Statement" template is excellent for small businesses that bill customers on a recurring basis. It creates a neat summary of the sales completed and the amount due, as well as whether or not the payments were made. For smaller businesses this template is perfect. Payroll software can be very effective, but it is also quite expensive.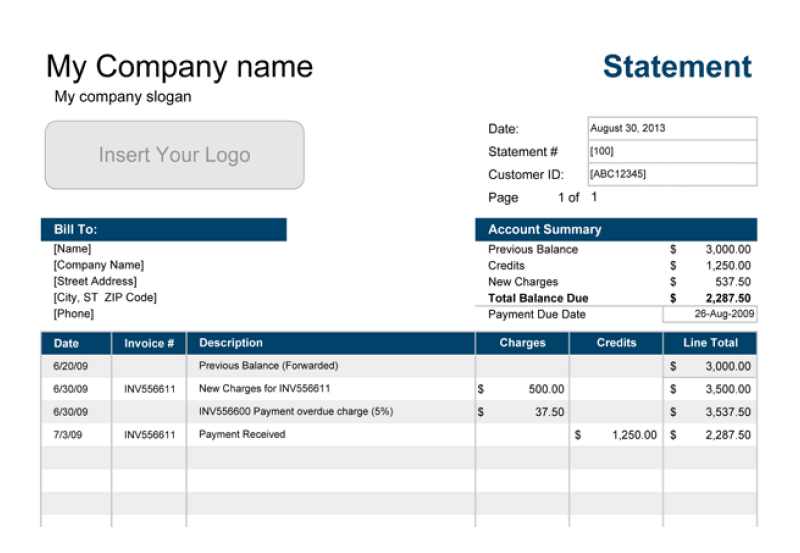 The "Rent Receipt" Excel template is perfect for businesses that are renting out their office space or other real estate properties. The sheet allows business owners to easily monitor payments made to the property. It is a detailed receipt with a unique number, date, amount, tenants name and details, and landlord name and details.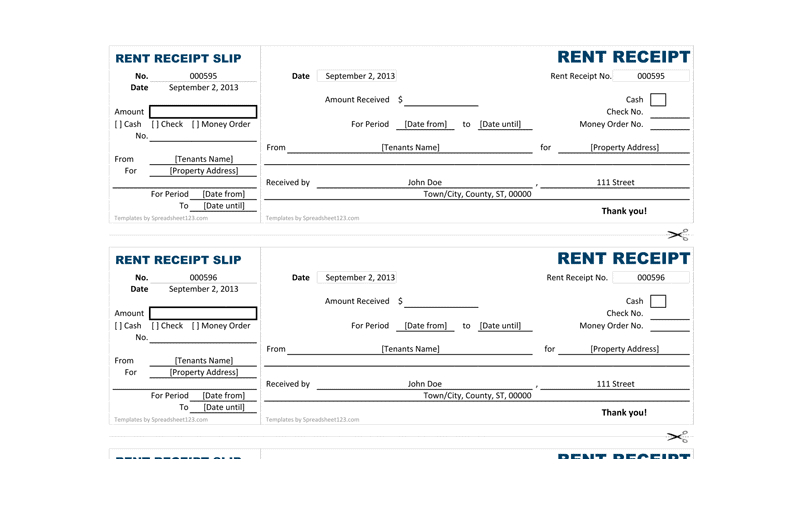 This 'Break Even Analysis' template is more relevant to ambitious startups than small businesses. It is often seen in venture capital business plans. The break even analysis will show whether or not you have a financially viable business. But you have to make sure that your figures (projected sales, fixed costs, variables, costs, etc) are precise to make it even remotely accurate. If you are working on a business plan, then you definitely need to have a break even analysis included, and the template is a great tool to get you started.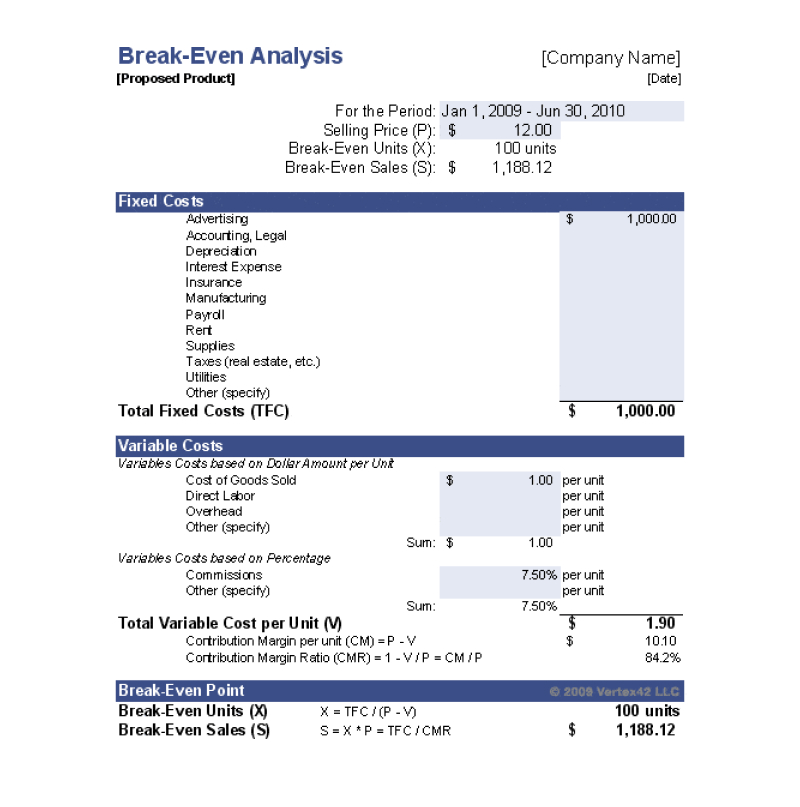 The "Online Sales Tracker" template allows for the easy viewing of all online sales as well as income per product. It makes use of charts and graphs to clearly observe trends and patterns.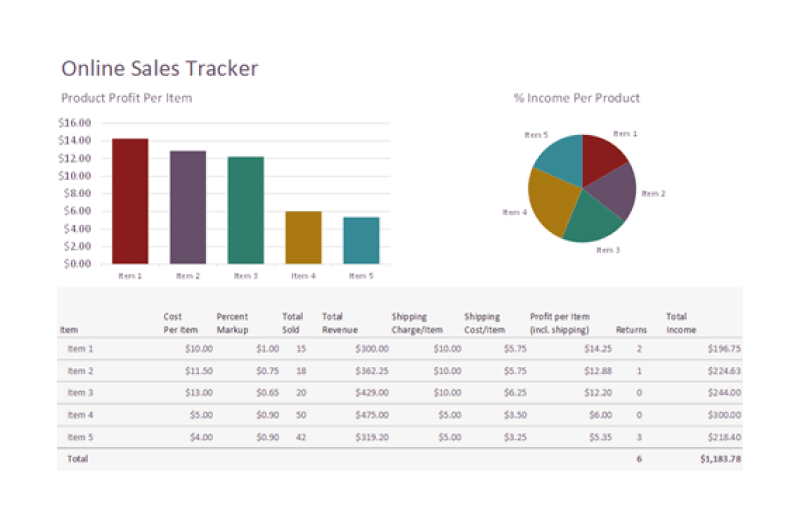 Excel Templates for Payroll & Expenses
The "Excel Cash Book" is a simple and easy way to keep track of daily expenditure. The sheet also includes an income statement report and is easy to adjust.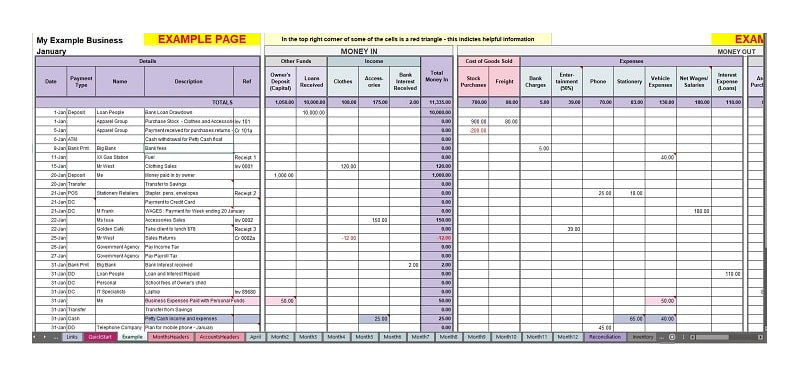 The "Credit Card Tracker" is a simple sheet for keeping track of payroll expenses. It is not the most sophisticated of sheets but it does the purpose of keeping track of a credit card (or multiple cards). It displays the merchant name, the date, the description, and the amount. It also automatically calculates the running total.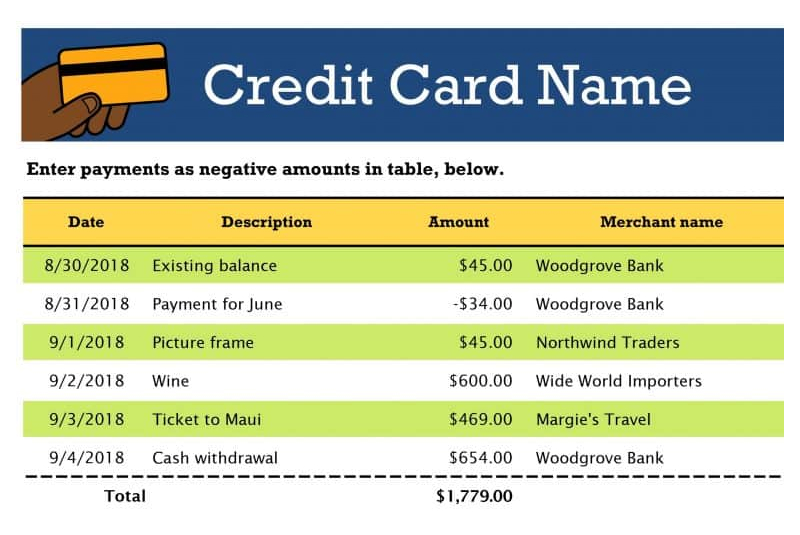 The "Home Office Expense Tracker" template is an easy-to-use sheet that accounts for all office expenses. This is excellent for solopreneurs who set up small businesses from home. Home office expenses are tax deductible and all purchases need to be accounted for. Expenses can be totaled for a given month and per categories, such as rent, heating, repairs, insurance, or electricity.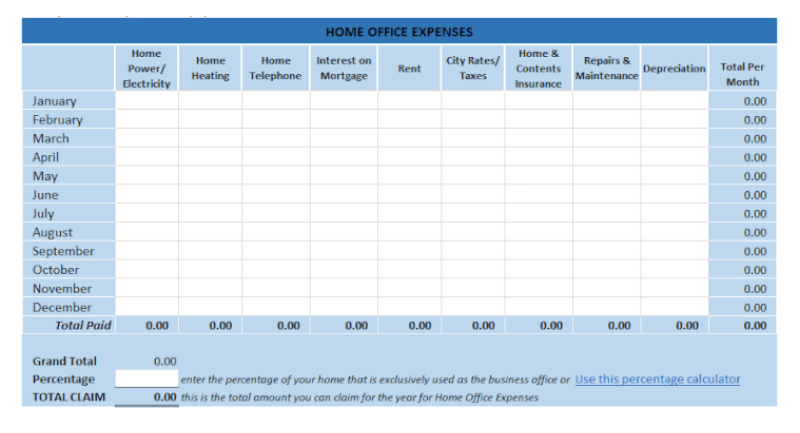 The "Payroll Management" template is used as a generic broadsheet for monitoring payroll. It is easy to modify if additional columns are needed and is already quite comprehensive in terms of its functionality. Business owners can use this tool to track multiple employees in a given payroll period.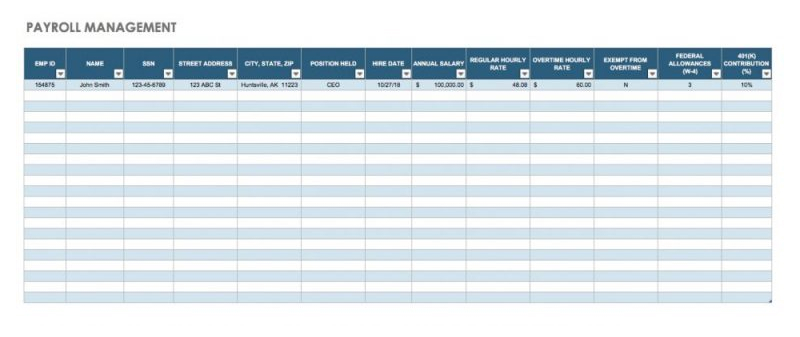 The "Mileage and Expense Report" is an easy-to-use log that tracks the expenses per employee. You can input the total rate per mile so that traveling expenses are covered. Note that this template only covers mileage expenses for a particular period. If you are looking for a comprehensive sheet for other expenses then you need another report. But if you want to track mileage specifically, this is the perfect tool.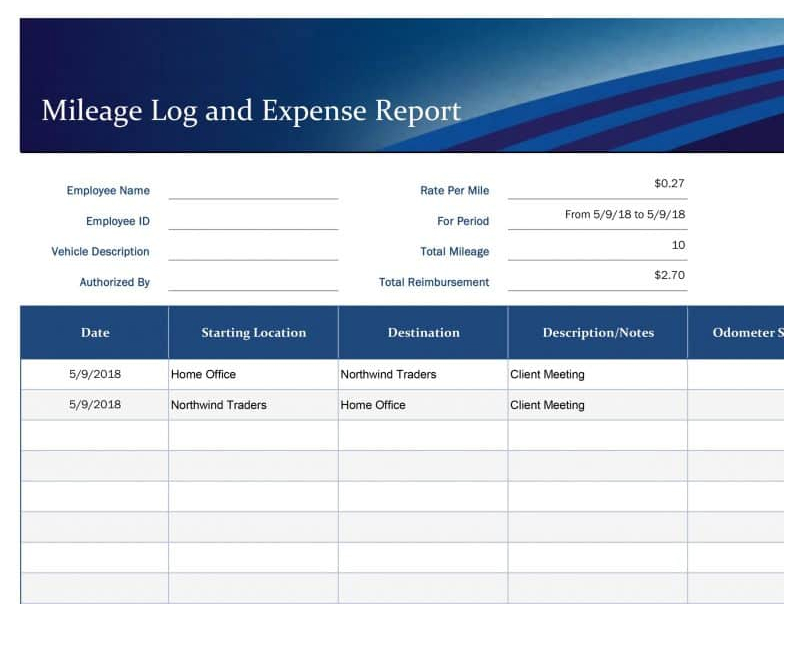 The "Expenses Trends" is a series of trend-lines and graphs to demonstrate the current habits in monthly expenses. It makes it easy to track and compare the company expenses on a month by month basis.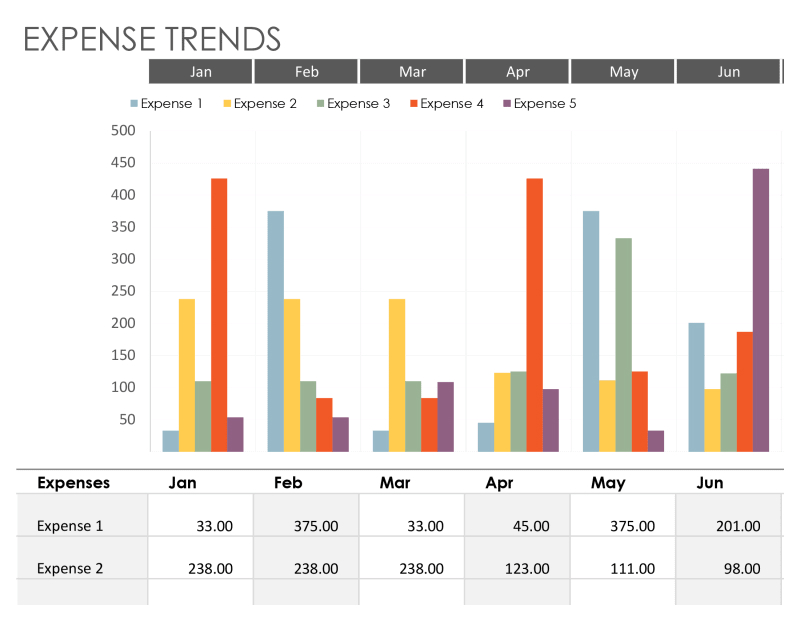 The "Business Budget" template is designed for business that are either buying or selling goods. It features two simple sheets, one called "Service Providers", the other called "Retailers, Manufacturers, Publishers". Sales and business expenses are broken down by month.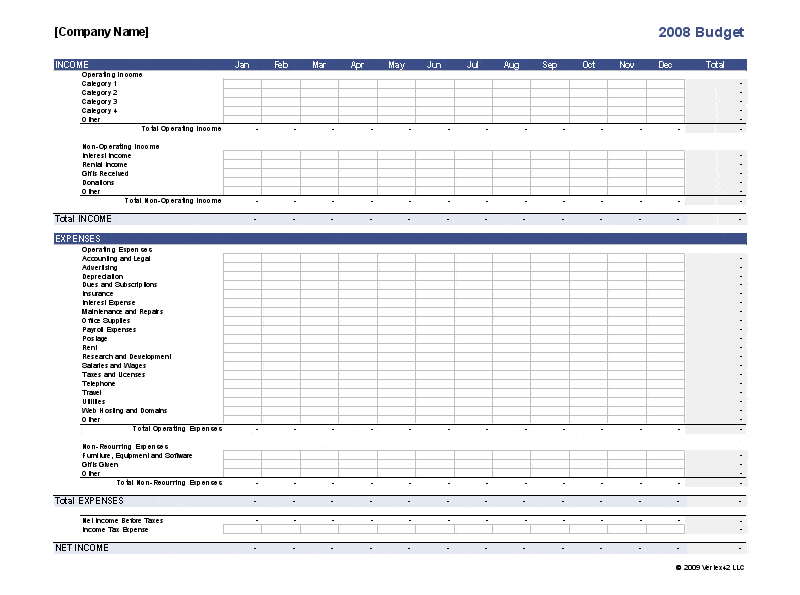 Other Useful Excel Templates for SMBs
The "Inventory and Sales" template is designed to manage sales and profit per product. It is an excellent way to track how each piece of inventory is performing.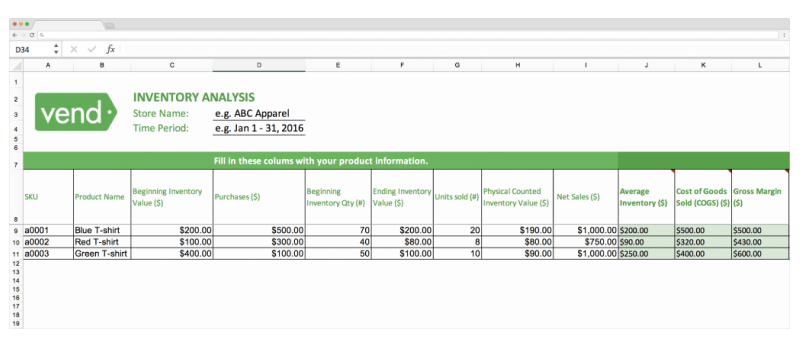 The "Software Inventory Tracker" is made for small businesses that tend to use a lot of software, with multiple users and licenses. It also helps to track certain hardware items.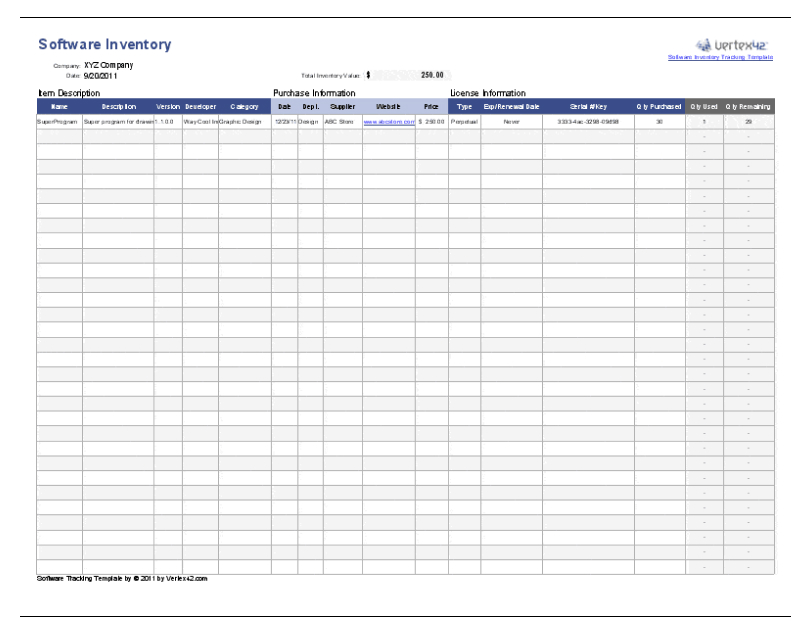 The "Inventory and Stock Management" spreadsheet is a simple tool to keep track of all manner of inventory items.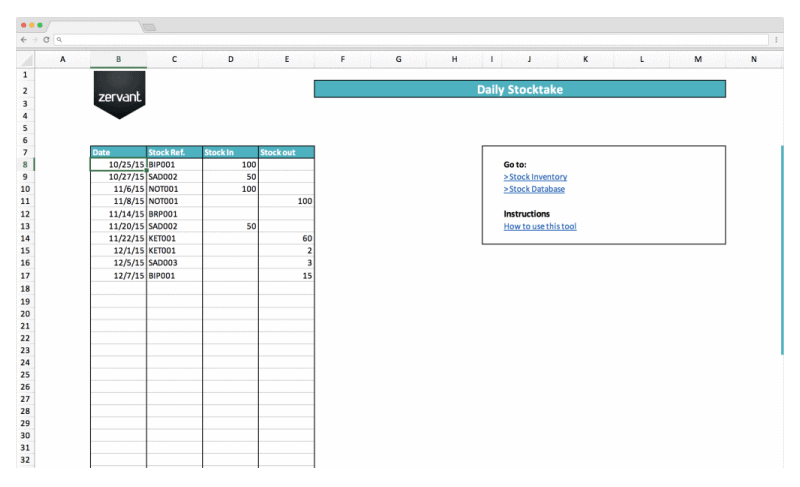 The "Google Analytics Heat Map" is a free Google spreadsheet that is an awesome way to see when users are interacting with your content most frequently. It has 6 spreadsheets to cover a huge base of online content.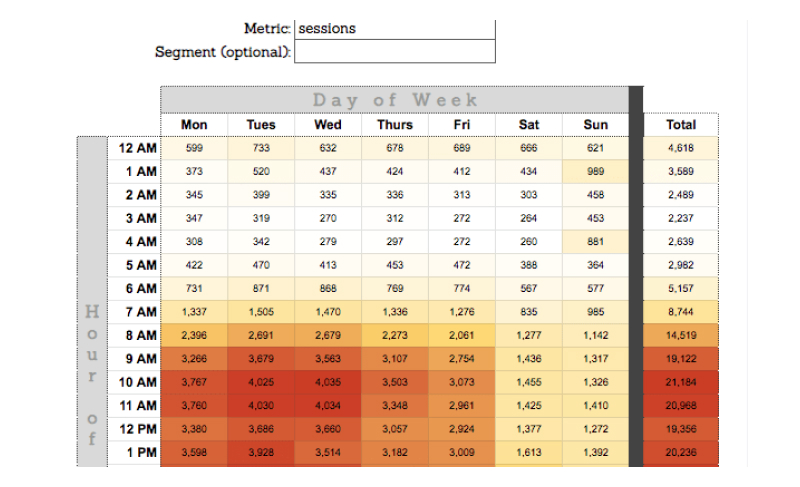 The "Event Budget" is designed to cater for any kind of once-off event. This can be important for business conferences and large scale activities.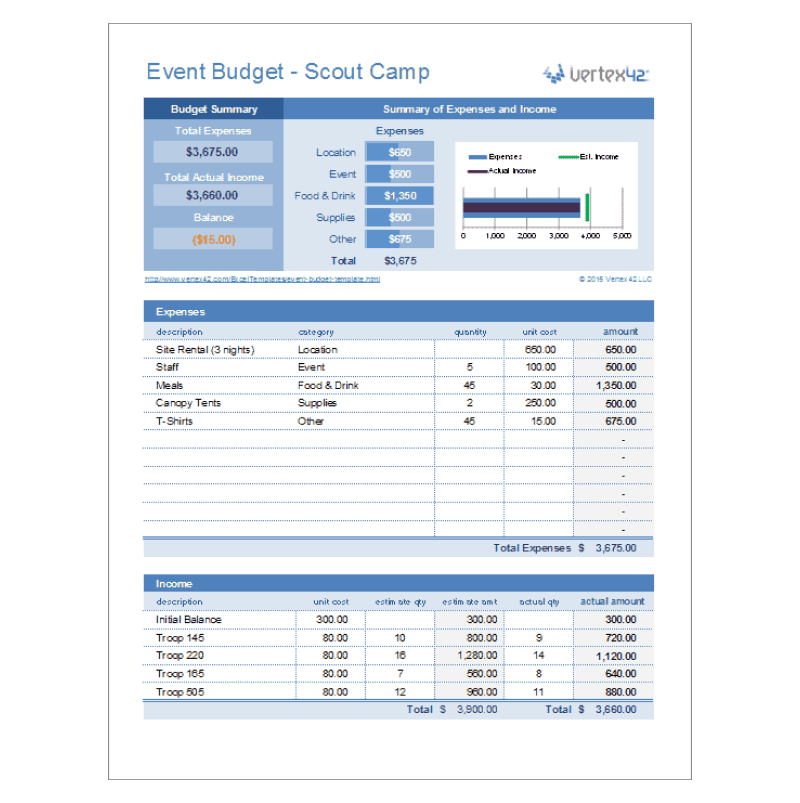 The "Service Invoice" template is suited for freelancers, consultants and contractors who need to bill for hourly work. Each individual task can be itemized so that the recipient knows what hours were worked on each particular project.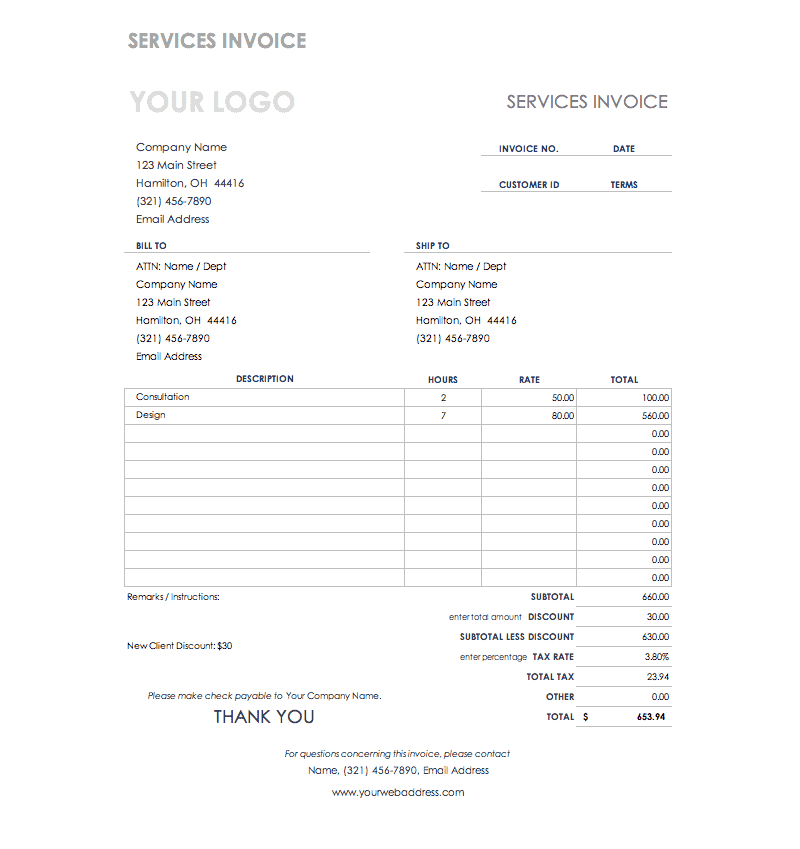 The "Project Budget" allows the tracking of numerous budgets at once, and the expenditure can be tracked against the budget. As projects always change over time, it is always a good idea to keep track and update as you go along.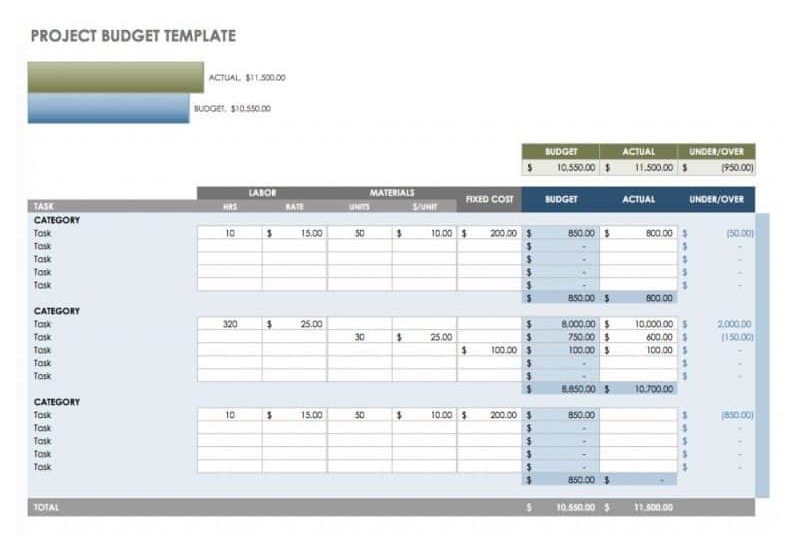 The "Tactical Marketing Plan" sheet is used to keep track of various tasks that need to be undertaken when completing a marketing plan. You can see who is responsible for various tasks and gain an overview of where everything stands.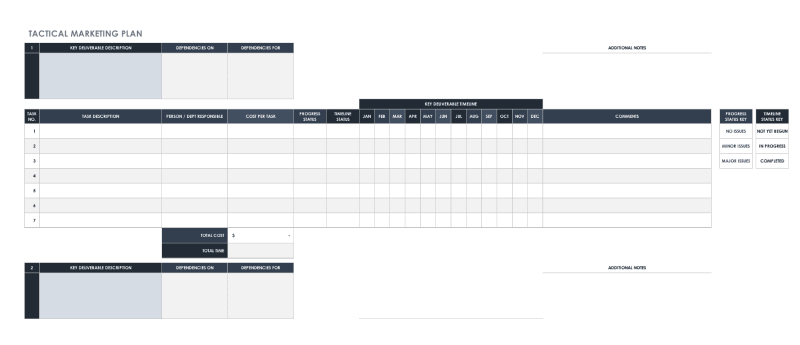 Summary
Let us know how these templates work out for you and tell us if we missed anything [our email- support@finimpact.com]. At Finimpact, we are always looking for innovative ways to optimize business processes. We strive to give small businesses everything that they need to limit their risk and maximize their return on investment. Excel templates can be a powerful tool to manage and track all manner of items, from expenses to inventory to general expenditure.