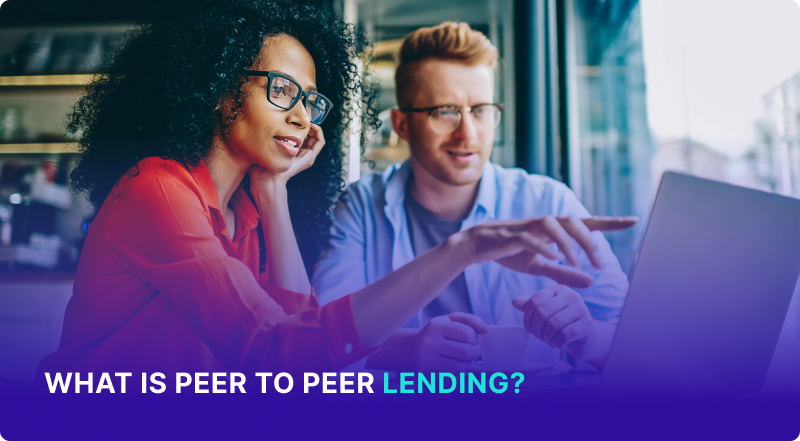 All content presented here and elsewhere is solely intended for informational purposes only. The reader is required to seek professional counsel before beginning any legal or financial endeavor.
What is peer-to-peer lending, exactly? Online peer-to-peer loan platforms connect borrowers directly to investors without using a bank or a credit union. Investors fund loan requests and may get a better return on their money than loaning it through a bank. Less rigorous loan eligibility requirements make P2P loans appealing for many borrowers, too.
Exploring new lending and investing opportunities can be intimidating. These tips can help you to stay focused and make the most of P2P lending.
Evaluate Your Financial Health. Before you consider lending or investing, take some time to evaluate your financial health. Knowing where you stand can help you to make wise financial decisions.
Be Open. Peer-to-peer lending is a lesser-known option, but it offers some benefits when compared to traditional loans. Stay open and explore this new option to see if it's right for you.
Consider How Comfortable You Are with Risk. Any sort of lending or investing carries some degree of risk. Think about how much risk you're comfortable taking on and look for opportunities that fall within that comfort zone.
Focus on the Details. Whether lending or borrowing, it's important to understand all of the details of P2P loans. Take your time, do your research, and make the decision that's right for your financial situation.
How Does Peer-to-Peer Lending Work?
What is peer-to-peer lending and how does it work? P2P lenders first need to register with an online platform. Registered lenders can review information on each loan listing's amount, risk, and potential return to decide which listing(s) they would like to fund. The platform processes payments and lenders gradually receive their funds, plus interest, back.
Borrowers must complete several steps:
Prequalification: The lending site gathers some basic borrower information and performs a soft credit check to see if the borrower is eligible. The site gives the borrower estimated loan terms and APR rates.
Application: If a borrower qualifies, they can submit a hard application, and the lender will perform a hard credit check
Approval: The lender will approve or deny the borrower.
Funding: Approved loan requests are posted on the lender's site, and investors can review and choose to fund the loan. Multiple investors might work together to fund larger loans.
Transfer of Funds: Once loans are funded, those funds are electronically transferred to a borrower's bank account.
Loan Payments: Borrowers make monthly loan payments to the lending site. The site distributes those payments to the funders.
Who Is Peer-to-Peer Lending Recommended For?
Peer-to-peer loans are versatile and can be used for many purposes. They're suitable for small business owners who need funding to start or grow a business. Borrowers can also use P2P loans for personal costs, like home improvement projects, debt consolidation, medical expenses, travel expenses, or car repairs.
Peer-to-peer lending is recommended for several types of borrowers:
Borrowers who don't qualify for traditional loans because of issues like bad credit
Borrowers who have good credit but who are looking for lower interest rates than traditional loans offer
Small business owners who want to avoid long, complicated funding processes
Borrowers who need money quickly
Entrepreneurs

who are starting a business and who don't have the business history to qualify for a traditional business loan, you might also want to explore

what is crowdfunding
Where To Look for Peer-to-Peer Loans?
Online lenders Prosper and Upstart offer unsecured personal loans and are highly popular P2P platforms. If you're looking for peer to peer lending for business, consider Funding Circle and StreetShares, which specialize in small business loans. The right P2P site for your needs will depend on your desired funding amount, how you plan to use the funding, and how savvy you are with the P2P process.
When looking for P2P loans, consider the following questions:
What type of funding does this P2P website offer, and what are the loan terms and restrictions?
How long has this website been operating and how much guidance does it provide to new borrowers?
What are the customer reviews saying about this website?
Pros And Cons Of Taking A Peer-to-Peer Loan