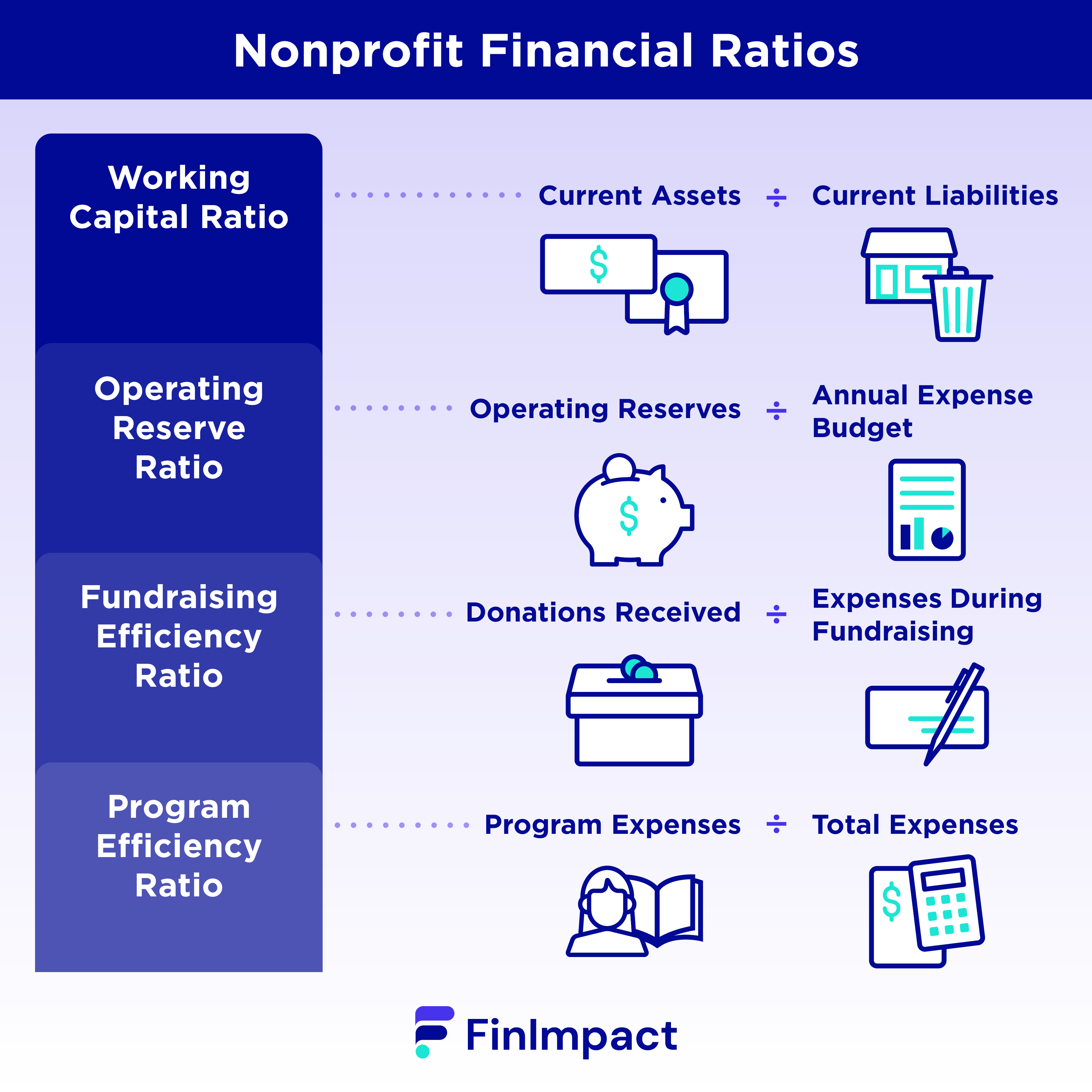 In a nutshell, working capital is the funds a business uses in its day-to-day operations that helps companies meet their current, short-term obligations. Working capital can be cash, money in bank accounts, and undeposited checks from customers.
In the nonprofit world, working capital is commonly referred to as an "operating reserve" or just reserve. It's crucial for nonprofits to have enough funds in reserve to be able to support payroll, daily operations expenses, and unanticipated costs.
Pro Advice:
Create a mission statement: What issue are you going to work towards to make better? This will keep you and your organization on track while motivating staff, volunteers, and donors.
Bring together a team: Your nonprofit will be as successful as the people who work for it. Make sure you build a team that's as devoted to the cause as you are.
Make a business plan: Even though your organization is not created for profit, you still need to have a way to make money to pay your team, get the word out, and support your cause.
Do Nonprofit Organizations Have Working Capital?
Every company needs funds to operate, and nonprofits are not the exception. Any functioning nonprofit organization has working capital (also called reserves). Capital is used to pay team members that run the organization, pay for unexpected expenses, and support short-term operations.
How To Calculate A Nonprofit's Working Capital Ratio?
Working capital ratio is basically an organization's capacity to pay its bills. This is calculated by dividing its total current assets by total current liabilities. So let's unpack that. Current assets include cash, short-term investments (anything that can be transferred into cash in 12 months or less), accounts receivable and inventories. Current liabilities include an operating line of credit from a bank, accounts payable, the portion of long-term debt expected to be repaid within the next 12 months.
What Are Other Important Nonprofit Financial Ratios?
Operating Reserve Ratio: An organization's Operating Reserve Ratio can be calculated in terms of a percentage (operating reserves divided by the annual expense budget) or number of months (operating reserves divided by the average monthly expense budget). It's suggested that the minimum operating reserve ratio at the lowest point of during the year should be either 25% or three months of the annual operating expense budget.
Fundraising Efficiency Ratio: This ratio shows how efficiently your nonprofit has managed to raise funds. It's calculated by dividing the donations received by the expenses you had during the fundraising period.
Program Efficiency Ratio: You can calculate this ratio by taking the organization's program expenses and dividing them by the total expenses of the organization.
Nonprofit Operating Margin Ratio: What is left at the end of the day to reinvest into an organization's mission.
Savings Indicator Ratio: The savings indicator measures the increase or decrease in the ability of an organization to add to its assets.
Nonprofit Burn Rate: A measure of how quickly a business is losing, or burning through, money.
How Much Money Can A Nonprofit Have In Reserve?
The amount of funds nonprofits reserves can have depends on their individual needs. As a general rule of thumb, it's said that reserves should not exceed the amount of two years' budget. When it comes to tax implications, nonprofits can have anywhere between $25,000 or $250,000 with no tax implications. That said, unrelated business income can be taxable for a non-profit.
Why Is Having Capital Reserves Important for a Nonprofit?
The financial nature of nonprofits is that of uncertainty. Funds usually come in big sums that are sporadic throughout the year. Being prepared for that feast and famine dynamic is what reserves are for. They help stabilize the organization, especially in times when funds are running short, and ensure that payroll is covered.
How Can I Increase Working Capital Ratio Of My Nonprofit?
Having financial stability is crucial to run a nonprofit organization. Even though it's easier said than done, here are three ways you can increase working capital ratio:
1. Perform credit checks on donors: People can say they want to help and not follow through because they are simply unable to do so. Do some research into the prospect's creditworthiness, that way you know whether you can count on those funds coming into the organization or not and be prepared.
2. Cut unnecessary expenses: Find ways to reduce your expenses by negotiating with vendors for discounts, uncover savings opportunities, and manage inventory efficiently.
3. Lower your interest rates: Reach out to your bank and negotiate a way to refinance any outstanding loans at lower interest rates.
What Are Nonprofit Business Loans?
Nonprofits differ from other businesses because their main focus is to serve their cause instead of making a profit for their owners. Because their focus is different than a traditional business, their financial nature is often uncertain. This is why loans are especially valuable to ensure financial stability. However, loans should be applied for only if nonprofit organizations have a solid plan for repaying the loan based on reasonable assumptions for future income. Here are a few places nonprofit organizations can get loans from:
SBA Loans: Backed by the U.S. Small Business Administration, these loans are offered through traditional lenders such as banks.
Banks: These institutions offer a "traditional" business loan. However, if your nonprofit is just starting out, it can be difficult to get your loan accepted because most applicants need to have a strong financial profile.
Nonprofit Lines of Credit: With a business credit card, you can draw against a line of credit that can be repaid over time.
Community Development Funds: These institutions specialize in financially assisting nonprofits. Loan amounts are usually small and often interest rates are high.
Online lenders: Usually focus on smaller loan amounts, of under $50,000. To learn more about online lenders and their offers, visit our article about the best working capital loans.
Asset-Based Loans for Nonprofits: If your nonprofit has assets it can use as collateral, getting accepted on a term loan or line of credit will be easier than getting approved through a traditional bank. Cash Advance Lenders are usually the institutions that provide these loans and offer anywhere between $100,000-$5,000,000.
Nonprofit Equipment Leasing: If your nonprofit needs equipment leasing is probably the best way to go in order to avoid ending up with outdated gear. A lender can purchase the equipment for the nonprofit, and then leases to the organization for a period of time.
Nonprofit Cash Advance: This is a fast way of getting cash without doing too much paperwork. All you need is to fill out an application and provide bank statements showing activity in the main operating account.
Do nonprofits need collateral?
When it comes to loans, especially traditional ones like banks, nonprofit organizations will need to have collateral. This could be in the form of physical assets or cash reserves the nonprofit owns, or an asset that a donor pledges.
What are average interest rates of nonprofit business loans?
The interest rate on a loan depends on the type of lender you get your loan from. In general, bank rates are in the low single digits, while online lenders tend to charge higher interest rates.
Online business loans and financing: 7% to 100%
SBA loans: 5.5% to 11.25%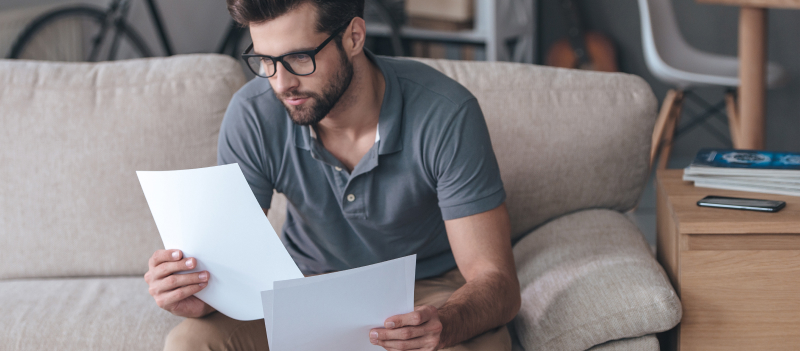 What do you need to apply for a nonprofit loan?
Because of their fluctuating financial nature, getting loans approved for nonprofit organizations is much more challenging than for-profit businesses. Key information you'll need to provide when applying for a loan is recent, accurate financial information about the organization, a plan for the amount and use of the funds, and a repayment plan. Be prepared to answer questions about your organization's cashflow and management.
What to Consider Before Applying For a Nonprofit Business Loan?
The trouble with getting a loan as a nonprofit is how unstable the organization's financial structure is by nature. Make sure you read all the fine print and are well aware of the repayment terms, interest rates, fees and the liability your organization may be under if you are unable to meet the loan terms.
Alternative Nonprofit Funding Options
SBA Grants: The SBA supports nonprofits through grants for underprivileged communities through their Program for Investment in Micro-Entrepreneurs (PRIME).
Tax Credits: People who donate non-cash items to nonprofits, can claim the fair market value of the items on their taxes.
Impact investments: People who invest in nonprofits may get a financial return while having a positive impact on the world.
Private donations: This is the most common way for nonprofit organizations to get funding. Inspire potential donors by telling them your story and create a sense of urgency when you reach out. Make sure you're specific in your ask about how much you're looking for when it comes to funds.
Organizations Helping In Nonprofit Financial Management
Successfully run nonprofit organizations that thrive economically leverage financial management practices that ensure stability in day-to-day operations and the future. Here's a list of organizations providing help in finance management for nonprofits:
The National Council of Nonprofits:They produce and curate tools, resources, and samples for nonprofits to improve their financial management practices.
The Wallace Foundation: A library of resources to help your organization become "fiscally fit."
Propel nonprofits: An organization that provides capacity-building services and access to capital to support nonprofits in achieving their missions.

Operating a nonprofit organization means working capital reserves are crucial. If lacking, funds could be attained through a nonprofit business loan or alternative means. Make sure to always read the fine print and continuously find opportunities for funding, that way your nonprofit will continue to operate in a state of financial health and successfully accomplish its mission.