Before you dive in:
Working capital is the difference between a company's current assets and current liabilities.
Business owners will find 8 different types of working capital to consider.
A clear understanding of different types of working capital will help more effectively determine where your business liquidity stands.
8 Types of Working Capital
Working capital offers an assessment of a company's liquidity. When you subtract a company's current liabilities from its current assets, you'll quickly determine whether or not the company has enough liquidity to stay on top of its financial obligations.
Determining basic working capital is a good place to start.
But understanding different types of working capital can help you monitor your business more efficiently.
The different types of working capital are most appropriate for different types of businesses. You'll learn more about how each type is used below.
Permanent Working Capital
Permanent working capital is sometimes called fixed working capital. It assesses the minimum amount of funds that must be available in cash or current assets for a business to meet its current liabilities.
Typically, a bigger business requires a larger amount of permanent working capital. But the amount required varies based on the size and growth of the business.
How it's used: Business owners can determine what amount of funds are required to continue to meet all financial obligations. With an eye on this number, you can make more efficient business decisions.
Temporary Working Capital
Temporary working capital is sometimes called variable, cyclical, or fluctuating working capital. You can calculate it by finding the difference between net working capital and permanent working capital.
How it's used: As a business evolves over time, its temporary working capital needs will change. For example, taking on more debt could adjust the temporary working capital needs until the loan is paid off.
Regular Working Capital
The day-to-day operations of the business are covered by regular working capital. Typically, only the absolute bare-bones expenses are included in this calculation. Some expenses regularly included in regular working capital are wages, rent, and electricity.
How it's used: A clear evaluation of regular working capital can help you determine exactly how much money you need to keep the doors open. It's a helpful benchmark number to consider as a business owner.
Reserve Margin Working Capital
Reserve margin working capital looks beyond the day-to-day operations of the business. Instead, it indicates a set amount of funds dedicated to cover unexpected expenses.
How it's used: Reserve margin working capital is almost like an emergency fund for your business. If an unforeseen expense arises, you can dip into these funds.
Seasonal Variable Working Capital
Seasonal demand is a relevant issue for many businesses. If your business sees seasonal swings, seasonable variable working capital determines how much working capital you'll need at the peak season. Depending on the situation, business owners may borrow funds to capitalize on the demand.
How it's used: As the peak season approaches, business owners can work up how much funding they'll need to come up with for the impending demand.
Special Variable Working Capital
Not every business expense is a long-term choice. For example, marketing campaigns and repairing fire damage are temporary expenses that impact your special variable cash flow. Typically, these special projects involve boosting your working capital needs for a set period of time.
How it's used: Special variable working capital is important for business owners facing short-term expenses. It helps you recalibrate until the short-term expense is eliminated.
Gross Working Capital
Gross working capital is considered the capital a company can access quickly based on assets that can be converted to cash. With that, gross working capital is equal to the total relatively liquid assets owned by the business.
How it's used: Gross working capital gives business owners a metric of how much money they can quickly access if necessary. The tally includes assets like cash, accounts receivable, inventory, short-term investments, and marketable securities.
Net Working Capital
Net working capital is the difference between current assets and current liabilities. Depending on the situation, net working capital can be positive or negative.
How it's used: Net working capital offers a helpful estimate of whether or not a company is able to meet its short-term financial obligations.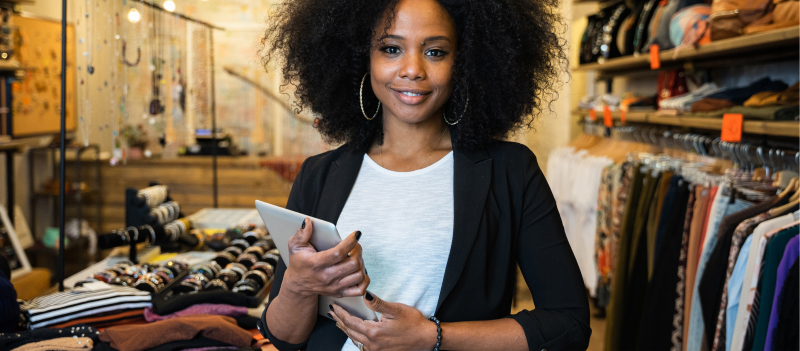 Factors That Determine Working Capital
Every company has slightly different working capital needs. Here's a closer look at the factors that can impact working capital.
Size and Industry of the Company
Companies of various sizes and industries have different working capital needs.
Size: The size of the company has a big impact on working capital needs. After all, it makes sense that larger companies with bigger payrolls or more significant fixed assets would require more working capital.
Industry: Different industries tend to approach working capital differently. For example, retail companies tend to need a larger working capital than other types of businesses.
Business Cycle
The business cycle impacts working capital needs.
Growth phase: If the business cycle is growing, that can lead to growth opportunities. With that, most companies tend to need more working capital during this period.
Contraction phase: When the economy is contracting, demand for various items shrinks. With falling demand, companies tend to need less working capital.
Production Cycle
The production cycle, or an operating cycle, creates ebbs and flows in working capital needs.
Timeline from raw material to finished product: A short timeline from start to finish often means lower working capital requirements. But if it takes months for the raw materials to become a final product, the company likely needs more working capital.
Seasonal Fluctuations
Demand for certain items rises and falls throughout the year. For companies with seasonal demands, working capital demands change with the seasons.
Peak season: In most cases, businesses need more working capital during the peak season to fund purchases.
Off-season: In the off-season, most companies can get away with a lower amount of working capital on hand.
Efficiency of Operations
How efficiently a business runs has an impact on its working capital requirements.
Efficiency leads to lower working capital requirements: If a business can shorten production timelines, it can usually lower its working capital needs.
Payment collection: If a business can collect its accounts receivables efficiently, that often increases working capital.
Working Capital Finance
Working capital is an essential component of maintaining a business.
In some situations, a business may need to take out a loan to cover its working capital needs. For example, a business might take out a loan for working capital to cover payroll or pay for rent.
However, working capital loans aren't one-size-fits-all. There are several types of working capital financing options.
Types of Working Capital Loans and Financing
If your business needs a cash influx to improve working capital, a loan is one option. A few of the available financing options include:
Short-term loan: Typically, a short-term loan is less than 12 months. If your business has good credit or significant assets, you could potentially lock in a reasonable interest rate. The fixed payment will impact your working capital negatively. But the upfront cash could help you meet pressing obligations.
Long-term working capital loan: A long-term working capital loan spreads out the loan costs for longer than 12 months. If your business needs a longer financing solution with minimal short-term costs, this is an option to consider.
Unsecured working capital loan: If your business has great credit or you don't want to risk its assets as collateral, an unsecured working capital loan can come in handy. Be prepared for higher interest rates with this loan type.
Factoring: Factoring is similar to an accounts receivable loan. Essentially, the loan value is based on the value of an invoice. Although you'll get cash upfront for immediate use, you'll miss out on the chance to collect on the full invoice amount.
Trade credit: If you make significant purchases from suppliers, some may be willing to finance the cost of your purchase through trade credit. This is a worthwhile option for businesses that buy in bulk from willing suppliers.
Working capital line of credit: A line of credit is there when you need it. But you won't have to start making loan payments until you tap into the line of credit. This option is good for business owners looking for a backup plan.
Eligibility for Working Capital Loans
If you are looking for a working capital loan, be prepared to meet these general requirements:
Business income: The business income must support the amount of working capital you are asking for.
Business credit: Many lenders will require relatively good business credit scores to move forward.
Proven track record: A lender is more likely to work with you if your business has a proven track record of success.
Working Capital Loan Terms and Interest Rates
Working capital loan terms and interest rates can vary widely. But there are some general parameters to keep in mind.
Loan term: You can get working capital loans with terms ranging from 12 months to several years. The exact timeline will vary based on the size of your business.
Interest rates: Expect relatively high interest rates tied to working capital loans. The lender knows you need the funds to keep your business moving. In some cases, they may charge a premium.
FAQs
Have questions about the types of working capital loans? We have answers.