Net operating working capital, or NOWC, is a measurement of liquidity, which is determined by the company's current operating assets minus its current operating liabilities. This metric is used to gauge short-term financial health, since it indicates how quickly a company can pay off its non-interest bearing liabilities with its non-interest bearing assets.
While Wall Street and corporations use this measurement regularly in financial reporting and analysis, small business owners can use it too. This metric provides a quick pulse for seeing if there is too much inventory, not enough cash, or if there's enough funding for new investments.
Before you dive in
Current assets refers to anything you can quickly turn into cash within a year, while liabilities refers to any outstanding debt, such as business loans.
Understanding your working capital means you know how much money your company has for its daily operations.
Remember, it usually takes money to make money, which is why NOWC is a crucial number.
Understanding Net Working Operating Capital
NOWC is an indicator of the amount of liquidity a company has. With a positive NOWC, a company could be in a position to expand or invest. On the other hand, if the NOWC shows a company has too many liabilities, it could be a warning sign of difficulty paying back creditors, and even bankruptcy.
What's Included in Net Operating Working Capital?
NOWC uses two numbers in its calculation: operating assets and operating liabilities. It's also focused on the near-term, meaning the next 12 months, versus the long-term.
Current operating assets are considered anything that can be sold and converted into cash, including cash, inventory, and account receivables. However, there is usually a time frame associated with this, and generally it includes items that can sell within 12 months. Assets include:
Cash
Inventory, which includes both the raw materials and the goods being stored or haven't been sold
Accounts receivable, including any notes receivable where agreements have been signed
Current operating liabilities refers to any debt a company owes where payment is due within the next 12 months. It includes:
Accounts payable, which are any unpaid invoices to vendors or any operating expense, including rent and utilities
Wages
Taxes due, including payroll, sales, and income
Accrued expenses
Unearned revenue, where money would be paid back to a client if your company couldn't complete a job
Where To Find Net Operating Working Capital
NOWC is represented by a dollar amount. Your current operating assets and current operating liabilities should be listed on the balance sheet.
The balance sheet should list assets by category and in order, starting with cash and cash equivalents. Liabilities are also listed in order, which starts with the current items and then goes into the long-term liabilities. This is the information you need to calculate the NOWC.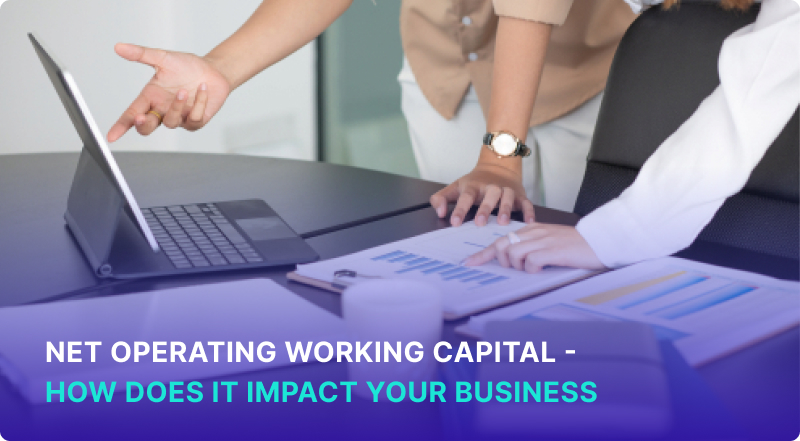 How to Calculate Net Operating Working Capital
There is a simple, straightforward formula used to calculate the company's NOWC.
What Is the Net Operating Working Capital Formula?
The net operating working capital formula is as follows:
(Cash + Account Receivables + Inventories) – (Accounts Payable + Accrued Expenses) = NOWC
An even more simplistic way to write the formula is:
Current operating assets - current operating liabilities = net operating working capital
Net Operating Working Capital - Example
Let's use an example to illustrate how net operating working capital works in the business setting.
As a small business owner, let's assume you have $5,000 in your business checking account. You have two outstanding invoices you've sent to clients for payment totaling an additional $3,000. Your current operating assets equal $8,000.
You also have $1,000 in unsold inventory and an outstanding bill for $500 you owe to a supplier. This means your current operating liabilities are $1,500.
Using these numbers, you take the $8,000 in current operating assets minus the $1,500 in current operating liabilities, which equals a net operating working capital of $6,500.
Why Is Net Operating Working Capital Important?
As touched on earlier, this is an important metric to track because it measures a company's liquidity. It illustrates the amount of leverage a company has access to, based on its current assets. It is also an indicator of efficiency. A positive net operating working capital number shows a company has the potential to adapt to an unexpected event or take advantage of a new business opportunity.
When a company completes an NOWC calculation, it can impact important decisions about the direction of the company. It is a sign of liquidity, an indicator of risk to creditors (or investors), and depending on the calculation results, it could tell a company if they have enough cash flow to take advantage of new investments, expenditures, or make payroll. On the other hand, the results could also signal there's not enough cash flow, and an infusion of cash may be necessary to continue operations.
Net Operating Working Capital vs. Net Working Capital
While they sound quite similar, net operating working capital is a different metric than net working capital (NWC) and the two are closely related.
NWC refers to all current assets and all current liabilities. This includes all loans and interest-bearing obligations payments due within 12 months, such as credit card debt, trade debt, lines of credit, and other obligations. Current assets include interest-bearing assets such as in money market funds or treasury bills.
Net Operating Capital vs. Total Operating Capital
Whereas NOWC is a measurement of current operating assets and current operating liabilities, this is not the same as total operating capital, or TOC. TOC actually includes the company's NOWC but also includes fixed assets. Fixed assets are items like equipment, machinery, company vehicles, office furniture, buildings, and land.
NOWC is a subset of TOC. Think of NOWC as one piece of the larger puzzle of TOC. Total operating capital encompasses all assets, liabilities, and fixed assets.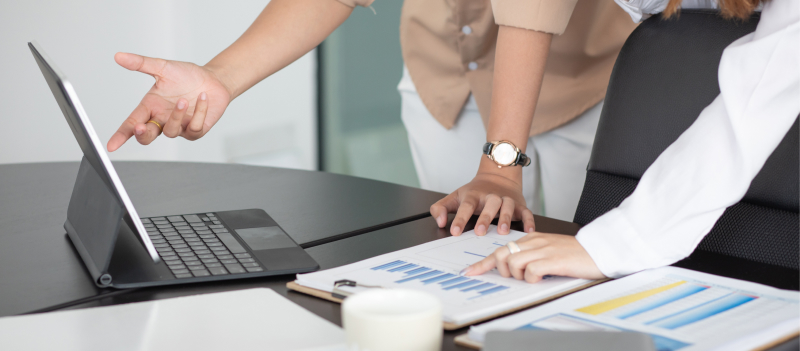 How to Interpret Net Operating Working Capital
So you have an NOWC calculation in front of you and can see the results in black and white. Now what? The information can be useful to draw some conclusions about the direction of the overall business.
Negative Operating Net Working Capital
If the calculation shows a negative number, it means there are more liabilities than assets and without additional funding, the company will not be able to pay employees or meet other financial obligations. However, do keep in mind there are some industries where a negative working capital number may be the norm, such as an industry with high levels of inventory, like a grocery store.
Positive Operating Net Working Capital
When the calculation shows you have a positive NOWC, it means you should have the ability to meet your financial obligations and your existing liabilities within the short-term.
How to Improve Net Operating Working Capital of Your Business?
As a small business owner, there are ways you can improve your NOWC, including:
Reduce overall debt. Chip away at existing debt as much as possible, even if it's simply adding a small additional payment amount to the balance.
Refinance at lower interest rates. Small business owners may be able to refinance existing debt with 0% APR on balance transfers with a business credit card or a loan with a lower interest rate.
Reduce inventory and manage it more efficiently. This means moving inventory as quickly as possible and limiting storage costs. If you can't reduce your inventory, you can look for ways to manage it more efficiently, such as with upgraded software and performing regular inventory audits.
Cut expenses. Look for opportunities to reduce expenses with everything from internet to transporation costs. Multiple small reductions could end up making a major impact overall.
Incentivize on-time payment. Offer your customers an incentive to pay their invoices within the payment terms, such as an additional discount. On the flip side, enforce the late payments when invoices are paid past the due date.
Negotiate better rates. If it's been awhile since you've shopped around, there may be better pricing options available in the marketplace for services you need to operate your business.
Explore tax incentives. State and local governments are constantly revising their incentive programs for businesses in the area. This could mean an opportunity for your business to obtain a grant, which could offer a cash infusion.
Use data analytics. Track your sales and deep dive into your numbers by using various data points. While small business owners may shy away from too much technical data, the information can show you where the gaps are.
Bring in more revenue. Increasing sales is one of the key actions you can take to improve your NOWC, but you'll need to account for the increased expenses in marketing, inventory, or additional staff to achieve the increased revenue goals.
Limitations of Net Operating Working Capital
The NOWC measurement does have a few limitations that should be taken into consideration. This includes:
The correct amount of NOWC varies from one industry to another. The NOWC target will look different from one industry to another.
There are some current assets you will not be able to liquidate and convert to cash as quickly as others. This means not all assets can help with immediate bill payment or expenses if there is a cash flow problem.
The calculation is based on financial inputs that could change quickly, such as receiving an invoice from a supplier or you sending an invoice to a vendor. The sudden change may not be reflected in the NOWC number.
Reporting Net Operating Working Capital
NOWC should be calculated on a quarterly basis. This is done by reviewing the balance sheet and subtracting all current operating liabilities listed from the current operating assets. Once the numbers are calculated and reported, it's up to management to determine if an infusion of cash is necessary or if a positive NOWC number means it's time to explore investment opportunities.