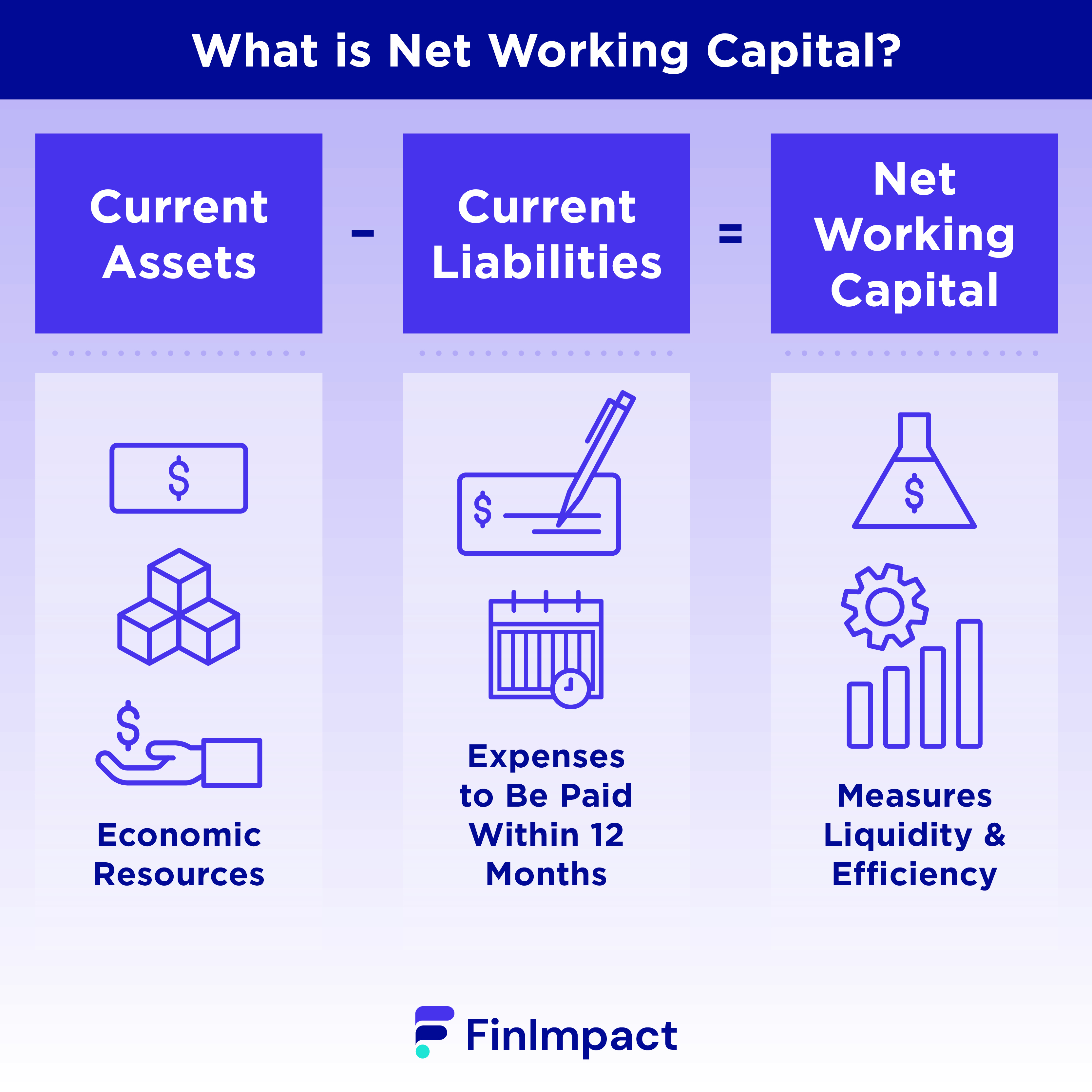 Understanding Net Working Capital
Net working capital provides business owners with a metric to assess the short-term financial liquidity of a company. At its core, this number indicates whether or not a business is able to cover its upcoming fixed expenses.
How it's used: Net working capital is used to cover the short-term expenses and liabilities of a business.
Financial health: Many look at net working capital to assess the financial health of the business.
What's Included in Net Working Capital?
Net working capital involves subtracting current liabilities from current assets. Here's a look at what both include:
Current Liabilities: Current liabilities include any expenses that your company is required to pay in the next12 months.
Current liabilities examples:
Wages Payable
Taxes
Accounts Payable
Debt Payments.
Current Assets: Current assets include the economic resources that a business has at its disposal.
Current Assets Examples:
Accounts Receivable
Prepaid Expenses
Cash
Inventory
What Is the Net Working Capital Formula?
Current Assets - Current Liabilities = Net Working Capital
If this formula looks familiar, that's because you'll use the same calculations to determine working capital.
Uses of Net Working Capital
Net working capital is relatively easy to calculate. But what is this number used for?
Cover expenses for the short-term: When running a business, you can check on net working capital regularly to make sure there are enough funds to cover your vital business expenses. A positive net working capital means you can keep the lights on.
Adjust as needed: If you determine that net working capital is negative, you can make adjustments along the way to make sure you have the net working capital your business needs. For example, you might implement an invoicing reminder system to get paid more quickly.
Why Is Net Working Capital Important?
Net working capital is an essential component of a successful business. Without sufficient net working capital, it can be difficult to run your business efficiently.
Measure Liquidity: Net working capital calculations allow you to measure the liquidity of your business. If your net working capital is negative, then you don't have sufficient liquidity to meet the upcoming expenses.
Measure Efficiency: Efficiency can be measured by net working capital calculations. If your net working capital dwindles too quickly, you might need to adjust your invoicing strategies or stretch out your bill payment deadlines.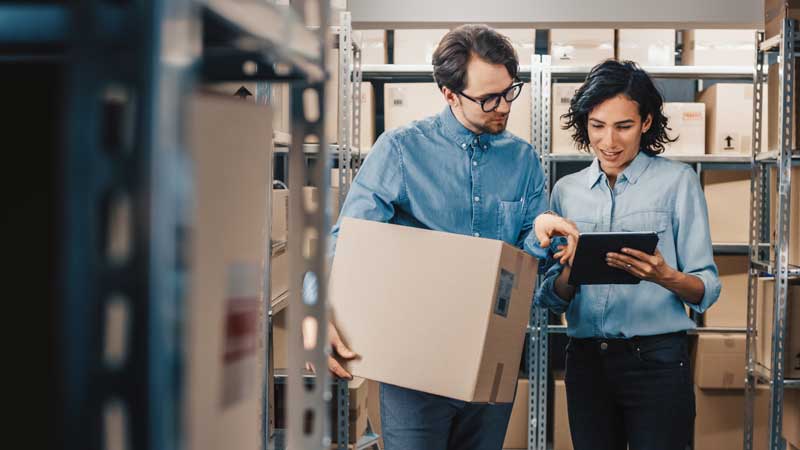 How Net Working Capital Is Calculated
Net working capital is a useful metric for business owners. Let's explore how to calculate it:
Calculating Current Assets
Start by adding up all of the current assets of your business.
Assets to Include:
Cash

Accounts Receivable

Inventory
Net working capital measures the difference between and business's current assets and current liabilities..
Calculating Current Liabilities
Add up your current liabilities facing your business.
Liabilities to Include:
Accounts Payable

Debt Payments

Other Expenses on the Horizon
Subtract Current Liabilities from Current Assets
At this point, you can subtract your current liabilities from your current assets. The number represents the net working capital of your business.
Example of Net Working Capital Calculation
Current Assets: In total, the business has $150,000 in current assets.
Current Liabilities: In total, the business has $100,000 in current liabilities.
Working capital: With these numbers, the business would have $50,000 of net working capital.
How to Interpret Net Working Capital
After running the numbers, it's time to interpret net working capital.
Positive net working capital: A positive net working capital indicates you have enough assets to cover your current operations. If your business has a positive net working capital, it means there is room for growth along the way.
Negative net working capital: A negative net working capital indicates your business doesn't have enough assets to cover its upcoming obligations. With that, business owners may need to make fast changes to adapt.
Slim net working capital: If net working capital is barely positive, that means there is limited room for growth because the business doesn't have the bandwidth it needs to take on more expenses.
Problems with Net Working Capital
Net working capital is a helpful number. But it's not the only metric you should look at to gauge the overall health of your business.
Here are some limitations of net working capital:
Line of credit implications: Many businesses have access to a large line of credit that can eliminate short-term funding issues. In other words, net working capital could present irrelevant warning signs of financial problems if a company can easily cover expenses with a line of credit.
Liquidity of assets: Although some current assets are liquid, some are relatively illiquid. For example, inventory could technically be converted into cash quickly with the help of a discount. But that's not an optimal scenario.
How to Improve Net Working Capital
If you aren't comfortable with your business's net working capital, there are strategies to help you improve it.
Shorten Your Billing Cycle
The billing cycle of your business has a big impact on net working capital. Essentially, a shorter billing cycle pushes your net working capital higher. For example, you could change your payment terms from Net 60 to Net 30.
Lengthen Your Payment Periods
On the flip side, you can ask your suppliers for longer payment terms. For example, if you are able to pay your bills later, that allows you to boost your working capital in the short-term.
Follow Up On Invoices
If customers aren't paying their invoices on time, following up on invoices can speed up the process of getting paid for your goods or services. Luckily, there are automated ways to tackle this business chore.
Return Unused Inventory
Unused inventory can drain your net working capital. If possible, return inventory that you aren't planning to use in the near future. Depending on the situation, this may or may not be possible. But it never hurts to ask your suppliers if you can return unused supplies.
Sell Long-Term Assets
Long-term assets that your company doesn't need can be sold for cash. An influx of cash will increase your net working capital. But, of course, this is only an option if you have equipment or machinery that your business doesn't need.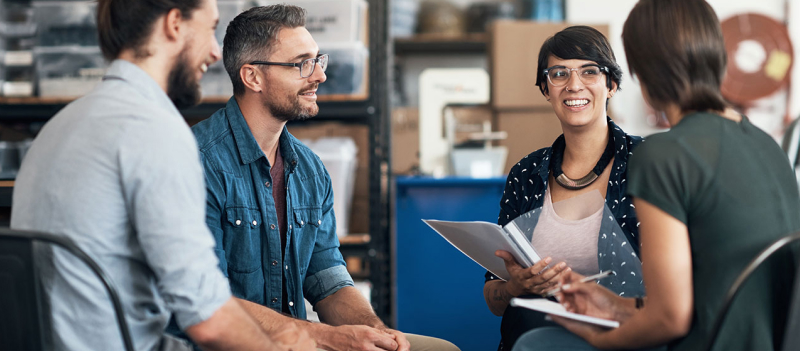 Increase Inventory Turnover
A faster inventory turnover will improve your net working capital. Take the time to review your current inventory. If possible, find opportunities to sell off surplus inventory.
Refinance Short-Term Debts
Net working capital includes short-term debts as a liability. But if you refinance those debts into a longer term, that can have a positive impact on your net working capital. Before jumping in, consider how this decision would impact the long-term goals of your business.
Reporting Net Working Capital
Net working capital is a useful internal metric to monitor a business's efficiency and liquidity. With that, those in charge of a business's finances will likely be in charge of reporting net working capital on a regular basis. The frequency varies based on your business needs, but it could range from every week to every year.
FAQs about Net Working Capital
Have questions about net working capital? We have answers.