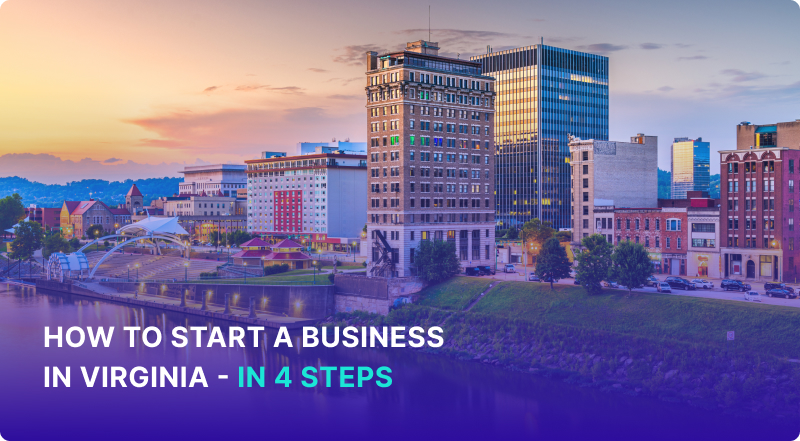 Since 1938 Virginia has had an AAA business rating which means that banks, investors and other lending organizations consider Virginia and its businesses to pose the least amount of risk when it comes to financing. It is a state with a very high credit score and also a state that offers a highly talented workforce, low cost and a high ease of doing business, high quality of life, high diversity and a plethora of corporate tax incentives. This explains why Amazon, Microsoft, Canon and other major companies all decided to base themselves within Virginia's borders.
How to start a business in Virginia
Before establishing how to start a small business in any state, you'll need to map out how you want your business to look. You should consider what products or services to offer, how you'll reach your customers and more. Ultimately, you should compile this information in a business plan.
1. Register business in Virginia
LLC or incorporate in the state


But if you want to incorporate instead, you will file 'Articles of Incorporation with the Virginia State Corporation Commission. Again, these documents can be filed online or by mail with a $100 fee.

Virginia business license


With these documents in place, it is a good idea to review the licensing requirements in the state. In some cases, you may need to obtain an additional Virginia business license to operate your specific business.

An annual business report


After you initially file, you'll need to file an annual business report. Whether you are a Virginia LLC or corporation, you must file an annual report on or before the last day of your anniversary month. The annual report can be brief. But you'll have to pay a $50 filing fee. It's good to mark this due date in your calendar because you may face late fees if you don't file on time.
2. Explore your funding options
A business plan
A good way to begin exploring your funding options is to craft a business plan. A business plan can help you determine how much money you'll need, including your business startup costs, but it also signals to potential lenders and investors that you are ready to move forward. Take some time to learn about the best practice for writing a business plan that bolsters your loan application today.
Compare loan options


If you already have your business plan in place, then it is time to compare your small business loan options and to explore

how to raise capital for a startup

.

Torro

is the best place to start your search. The company offers competitive small business loans that offer the funding you need. But if you aren't sure that Torro is the right fit, other

small business loan options

are available.
Beyond small business loans, you could potentially secure funding through an investor. Although finding the right investor for your small business can be a challenge, it is an option worth exploring.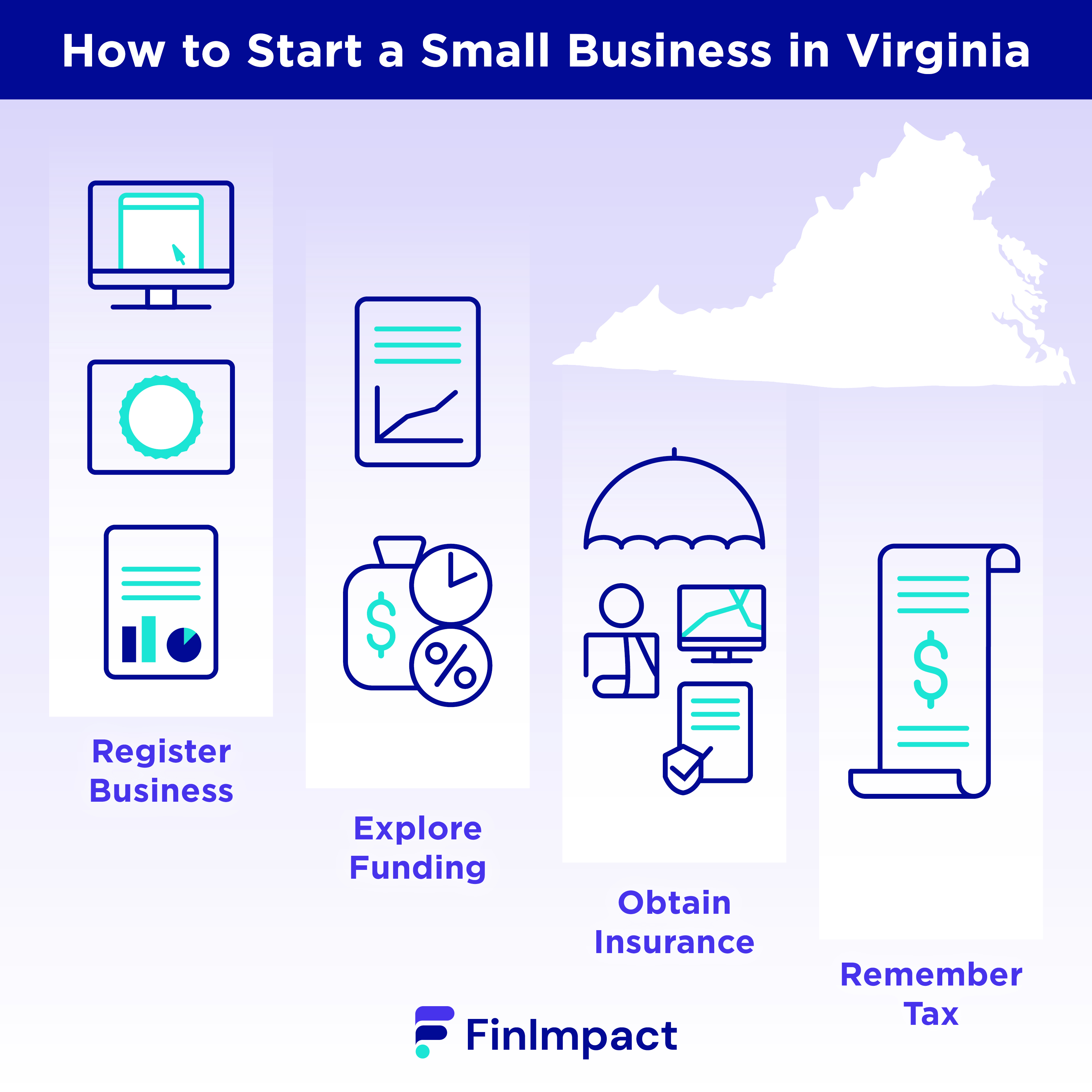 3. Obtain the appropriate insurance
In most cases, a General Business Insurance policy will suffice for Virginia business insurance. Although you may hope that your business runs smoothly, things can go wrong. With a good insurance policy in place, you won't have to worry about minor mishaps derailing your business' future.
4. Keep tax in mind
It will be no surprise that you need to pay taxes on your business profits. Virginia business tax rules have specific regulations to follow. For example, you'll have to collect and report a sales tax of at least 5.3%.
The Last Word
Now that you know how to start a business in Virginia, it is time to take action. Virginia's small business owners comprise a large part of the state's economy. There are many incentives for the state to continue supporting this vibrant community of businesses.
If you are ready to own a small business in Virginia, consider your funding options carefully. The right business loan can make all the difference. Explore your options with our detailed guide to the best startup business loans today.