All content presented here and elsewhere is solely intended for informational purposes only. The reader is required to seek professional counsel before beginning any legal or financial endeavor.
Business startup costs are all the factors you will have to spend money on to bring your business idea from theory to profitability. Knowing them beforehand will allow you to budget for loans, acquire investors and increase cash flow streamlining. It will also provide you the data you need to evaluate where your business can be improved and therefore how to increase profits.
Video : Business Start Up Costs
The expenses of a small business will vary depending on the size of the operation you're looking to start up, how quickly you're hoping to scale, the type of industry you're in and the way you approach how to start a small business.
1. Physical office space: $100 to $1,000 depending on your location

2. Utilities: Electricity, gas, water, and other utilities

3. Equipment and supplies: $2 per square foot

4. Inventory and shipping, if applicable: 17% to 25% of your total budget

5. Incorporation, permits, licenses, and legal fees: Less than $300 to incorporate, but permits and legal fees will vary

6. Insurance: $1,200 in most cases, but your fees may vary

7. Accountant or bookkeeper (or other professional consultants):$146 to $457 depending on your needs, and whether or not you plan to hire a bookkeeper or outsource this work

8. Marketing materials, such as a website or other printed materials: 3%-5% of your gross revenue
Business Startup Costs to Be Aware Of: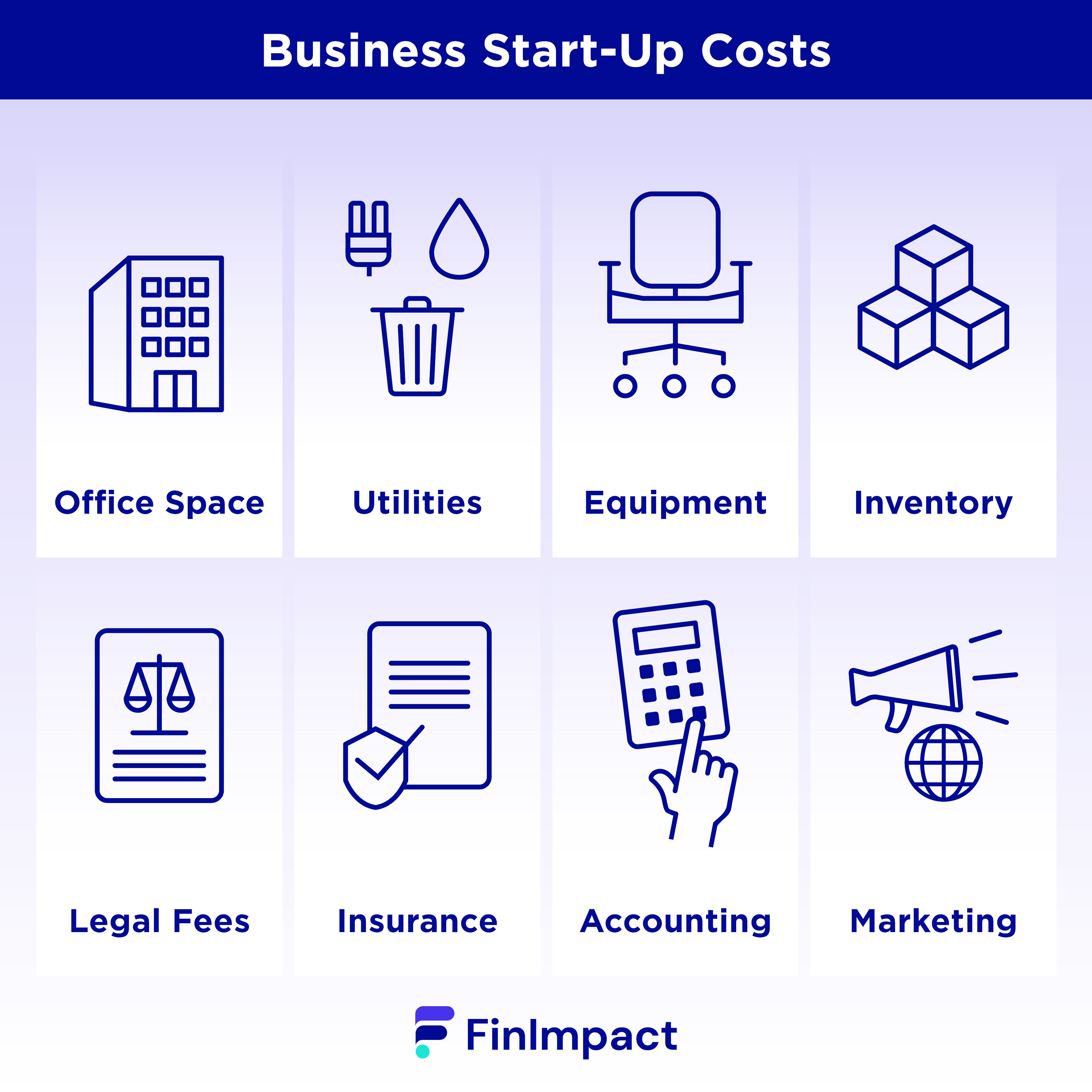 Know Your Specific Business Startup Costs
Although there are relatively common expenses of a small business, each business will have nuances to their own business startup costs.
How to Calculate Startup Expenses for Small Business
Here are some tips for starting a business and calculating its expenses. There are a few essential steps in order to calculate your new business's startup expenses. This includes your immediate financial needs as well as ongoing monthly costs of running a business.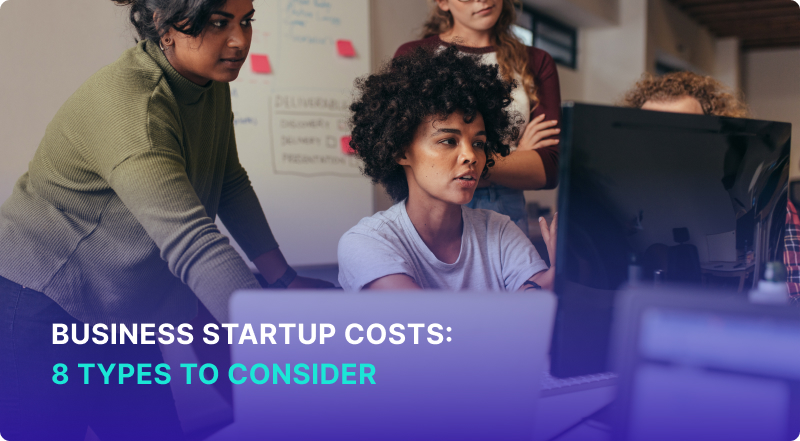 One-Time Expenses vs Ongoing Expenses
Assets like machinery, permits and licenses are one-time startup expenses that you will only incur as you're establishing your business and won't need to again. Similarly, you may only need to pay for permits and licenses once, depending on your local jurisdiction and industry. In your first year in business, your company is entitled to a startup costs deduction.
Yearly and monthly costs that you'll need to keep up with in order to stay in operation. These include payroll, utilities, taxes, inventory, and more.
Fixed vs Variable Costs: The initial numbers you calculate aren't actually set in stone. This is due to costs that stay the same vs those that change.
Fixed costs are your rent or mortgage for an office space, or the insurance you pay for your business each month and usually stay the same for a designated period of time.
Variable costs are expenses that change. Cost Of Goods Sold (COGS) may change as well as prices for raw materials, packaging and shipping, wages and labor.
This will affect how much you end up spending in a given period, such as monthly or yearly.
The best way to handle expenses in the gray area, those that know you'll have to pay each month but fluctuate in their exact costing, is to budget for your average spend so you'll have money dedicated to these "semi-variable" costs when they arise.
Creating a Financial Cushion
An emergency fund for your business: Say your production costs skyrocket one month because of supply chain issues, your sales take a dip, or you need to order more inventory due to a rush on your product. Not having a financial cushion will necessitate you having to buy money in the form of a loan adding another expense.
No matter the situation, you should consider building a cushion of 6 to 12 months of operating costs as a startup expense so you don't get into a bind should you be in an unusual situation.
Getting a Broader Sense of Your Business Startup Costs
Research is key: Shop around to see what average costs tend to be as well as talk to multiple vendors and suppliers to see who offers you premium pricing. You may also want to seek out local or national small business networks specific to your industry.
There are additional resources to look into that can help you more accurately calculate your startup expenses for a small business. For instance, The U.S. Small Business Administration (SBA) offers a helpful worksheet PDF to guide you.
Options to Finance Business Startup Costs
Small business startup loans are the primary way entrepreneurs fund new ventures and cover their startup expenses. Some may not even require an extensive asset verification period, which can help put money into your account when you need it the most.

Torro, for example, offers startup business loans that well-qualified applicants can get in much less time than other lenders can offer. They take into account the documentation you already have, rather than financial statements and other bits of information that your business might be too new to have. Check out how to raise startup capital to be completely informed.

The Last Word on Business Startup Costs
The most important piece to remember is your initial number of monthly costs of running a business is a baseline estimate.

It's vital to understand this number will change.

The entrepreneurs who anticipate these shifts will be prepared to keep business not only running, but thriving.