Before you dive in:
The working capital cycle formula is simply how many days it takes you to sell your inventory + how long it takes you to get paid - how many days it takes you to pay your suppliers.

This formula can help you determine if you need financing to help pay expenses in between invoices being paid.

Shortening your WCC can help you manage your cash flow more easily and ensure you're paying your bills on time.
Understanding The Working Capital Cycle (WCC)
Despite sounding like a complicated business term, a working capital cycle is actually relatively simple. It's how long it takes for business owners to turn their inventory and other assets (stocks, for example) into actual cash that's in their business bank account. To find this number, business owners must also subtract their liabilities (bills, payroll, debts) from their assets to get a realistic picture of how much is coming in.
Types Of Working Capital Cycle
Generally, you'll deal with two types of working capital cycles:
1. Long cycles. This means your assets are tied up longer and you won't earn a return as quickly.
2. Short cycles. Short cycles mean your assets are more liquid and you won't be waiting as long for them to be turned into cash.
Limitations of WCC
The working capital cycle formula is a great way to quickly understand how much money your business has readily available, but it's not without its limitations. The main limitations you'll find with WCC formulas are:
It's meant as a measurement, not a solution. Calculating your WCC can help you understand, short-term, how your business is operating, but fixing any issues it points out and tracking your business's full health is entirely up to you.
Your WCC is always changing. Depending on what's been paid and what hasn't, your WCC number can change month-to-month or week-to-week, meaning you'll need to do this calculator frequently.
Your inventory might need to change. Depending on your business, your inventory may need to change frequently, meaning it can be difficult to discern the supplies you truly need and when you need them. This can throw off your expected WCC.
How To Calculate Your Working Capital Cycle
Explaining Terms
Business comes with a lot of confusing, complex terms. While the general idea behind a WWC is simple, the terms associated with the formula aren't always as easy to understand. Let's define a few main components of working capital cycles:
Inventory days. Your inventory is the goods or materials that you sell. Inventory days then, equal the number of days it takes you to sell your inventory. So, let's use a very basic example and say you sell t-shirts. If it takes you 100 days to sell out of your inventory, that's your inventory days.
Receivable days. Once you've sold your inventory, you need to be paid for it, so you send out an invoice. How long it takes your clients to pay that invoice is your receivable days. Using the t-shirt analogy again, let's say your customers take 30 days to pay the invoice you submitted to them. So you're working with 30 receivable days.
Payable days. Payable days are how long it takes you to pay the companies that supply you with your materials to make your inventory. So, the t-shirts that you print your designs on and sell need to come from a supplier. If you pay those suppliers every 60 days, that's your number of payable days.
Business assets. Your business assets are anything you can convert into cash. Often divided into short and long-term assets on business documentation, these assets are items such as your inventory, investments, or properties.
Business liabilities. Liabilities are your debts to others. These can include unpaid invoices, outstanding loans, and unpaid wages.
Working Capital Cycle: The Correct Formula
To input your information into the formula, you'll need to know your inventory, receivable, and payable days. The exact formula is as follows:

Inventory Days + Receivable Days – Payable Days
Example of a Working Capital Cycle
Let's continue with our t-shirt company example from above. For inventory, it takes the company 100 days to sell out of their stock. It takes the company 30 days to get paid and they pay back their suppliers within 60 days. Using this information, the WCC formula looks like this:

100 inventory days + 30 receivable days - 60 payable days = a working capital cycle of 70 days
Why Is The Working Capital Cycle Important For Your Business
The number one reason understanding your working capital cycle is so important is that it helps you understand your business's cash flow. If you're frequently waiting to receive payments from customers in order to free up cash to pay your bills, you'll want to come up with a financial plan that allows you to pay your debtors with reserves.
Or, if you're one of the lucky businesses that have what's called a negative working capital cycle (more on that in a minute), aka more money coming in than they have bills to pay, you can decide how much you can set aside for other business needs.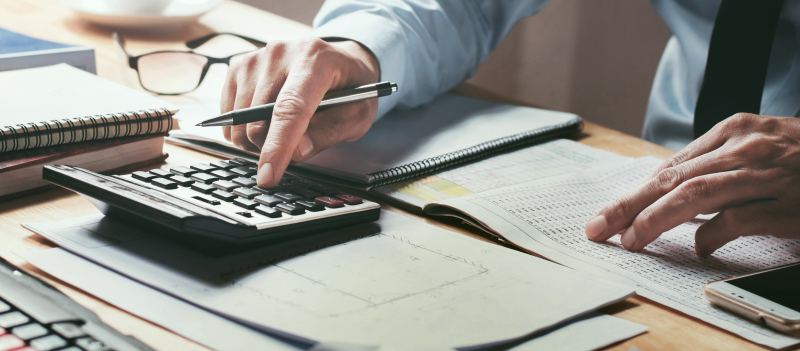 How To Analyze Working Capital Cycle
When it comes to working capital cycles, the equation comes out in one of two ways: positive or negative. These can be misleading terms, so let's break them down.
What Is A Positive WCC
A positive WCC is the most common type of cycle. In simplest terms, it means you're still waiting on payment from your buyers in order to pay your suppliers. This is why a careful balance has to happen around ordering materials, making your inventory, and getting paid for your sales.
What Is A Negative WCC
A negative WCC, despite its name, is actually a good thing most of the time. This means you're getting more for your goods at a faster rate than you need to pay your suppliers. Back when they were first growing, Walmart famously used this strategy. They bought and sold massive amounts of goods in a short amount of time, long before they had to pay their suppliers. This allowed them to have a huge amount of cash flow they could dedicate to expanding.
How Do I Know What WCC Is Optimal for My Business?
Most commonly, you'll want to stick with a positive WCC model. Not so much so that you never get the money you need to pay your suppliers, but because only large, expanding companies with a lot of capital to back them up have a use for negative WCCs.

If you're a small business, having a negative working capital cycle likely means you can produce more than you are. Having a positive WCC, on the other hand, isn't a bad thing. If it was, there would be very few businesses still left in business. It's just a measurement for you to ensure when you're getting paid lines up with when your bills are due.
Why A Shorter WCC Might Be Good For Your Business
You don't want to have long wait times in between when you're paying your bills and you get paid or vice versa. This can slow down business and upset your suppliers. A short allows you to:
Plan your inventory better. Selling out of your stock frequently in a short time period helps you understand what products customers really want and allows you to change out inventory as needed.
Get paid sooner. Keeping your receivable days down allows you to get paid more promptly.
Pay all of your bills on time. Just like you want to get paid quickly, so do your suppliers. Maintaining a short WCC ensures you can pay your bills on a regular schedule.
Tips On How To Shorten Your WCC
In order to stay on top of your WCC, you'll likely want to shorten the whole process so you're not waiting long amounts of time between restocking, getting paid, and paying your suppliers. Here are a few tips to consider:
Make your inventory time as short as you can
Try your best not to overestimate or underestimate the stock you need. This can help ensure you're only restocking as often as needed and you don't sit on inventory for months without being able to sell it. Pay attention to holidays, seasons, and your past performance when deciding how much you need in supplies.
Stop working with customers who don't pay on-time
This seems like an obvious suggestion, but many clients just can't give up on the clients that do pay them eventually. Even that eventually is weeks or months after payment is due. These clients are having a serious effect on your WCC, and replacing them with others who pay on time is best for your business in the long run.
Use technology that helps you manage your purchase orders and your inventory
Keeping track of inventory can be a pain to keep up with, and it might be something you just don't have time to do. Consider using an inventory tracker like Square, Zoho, or Stockpile. That way you always have your inventory days correct.
Only use financing when you really need it
If you have a positive WCC, you may need financing to cover a few gaps from time to time. No harm there, just make sure you're using the right financing for your needs. For example, if you need to make multiple smaller purchases in a short span of time, a business line of credit may be a good option.

If you know when you expect to get paid, invoice factoring also provides an easy source of financing. But you'll need to pay back the loan as soon as your invoices get paid. In general, stick with short-term loans that don't leave you in danger of having collateral reposed due to non-payment.
Why Growing Companies with a Positive WCC May Need Funding
Just because you have a positive WCC, doesn't mean you're doing anything wrong as a business. It does mean that you may need financing from time to time to cover major expenses while you're waiting for invoices to be paid.

Thankfully, there are a number of ways you can get this financing. A few of the best options include:
Loans from banks or credit unions. Banks and credit unions offer business loans for many purposes, whether that be equipment, paying unpaid bills, or what have you. You'll find options through names like

Chase

,

Capital One

, and Bank of America.
Online lenders. Lenders like

Trust Capital USA

and

National Funding

offer funding as well, often with 24-hour turnaround times and slightly more lenient credit and down payment requirements. For more information about recommended online lenders and their offers, visit our page about the best working capital loans.
SBA loans. The Small Business Administration offers loans through a variety of lenders. These loans tend to have lower interest rates and fewer fees, so businesses can focus on growing their business rather than paying down loans.
Business lines of credit. A

business line of credit

is similar to a credit card because you can draw on it as needed. As you make payments, the line becomes available again.

Organizations Providing Assistance in Financial Management
Conclusion
A working capital cycle is a way to measure your business's cash flow. It shows if your inventory, payday, and payment to your suppliers all happen in a timely manner. It can also help you decide if you need financing in between invoices getting paid.