The right working capital management strategy allows businesses to optimize their current assets and liabilities to maximize efficiency. Since most business owners want to see their businesses operate as efficiently as possible, learning more about working capital management can reduce your costs and increase your profits.
What Is Working Capital Management?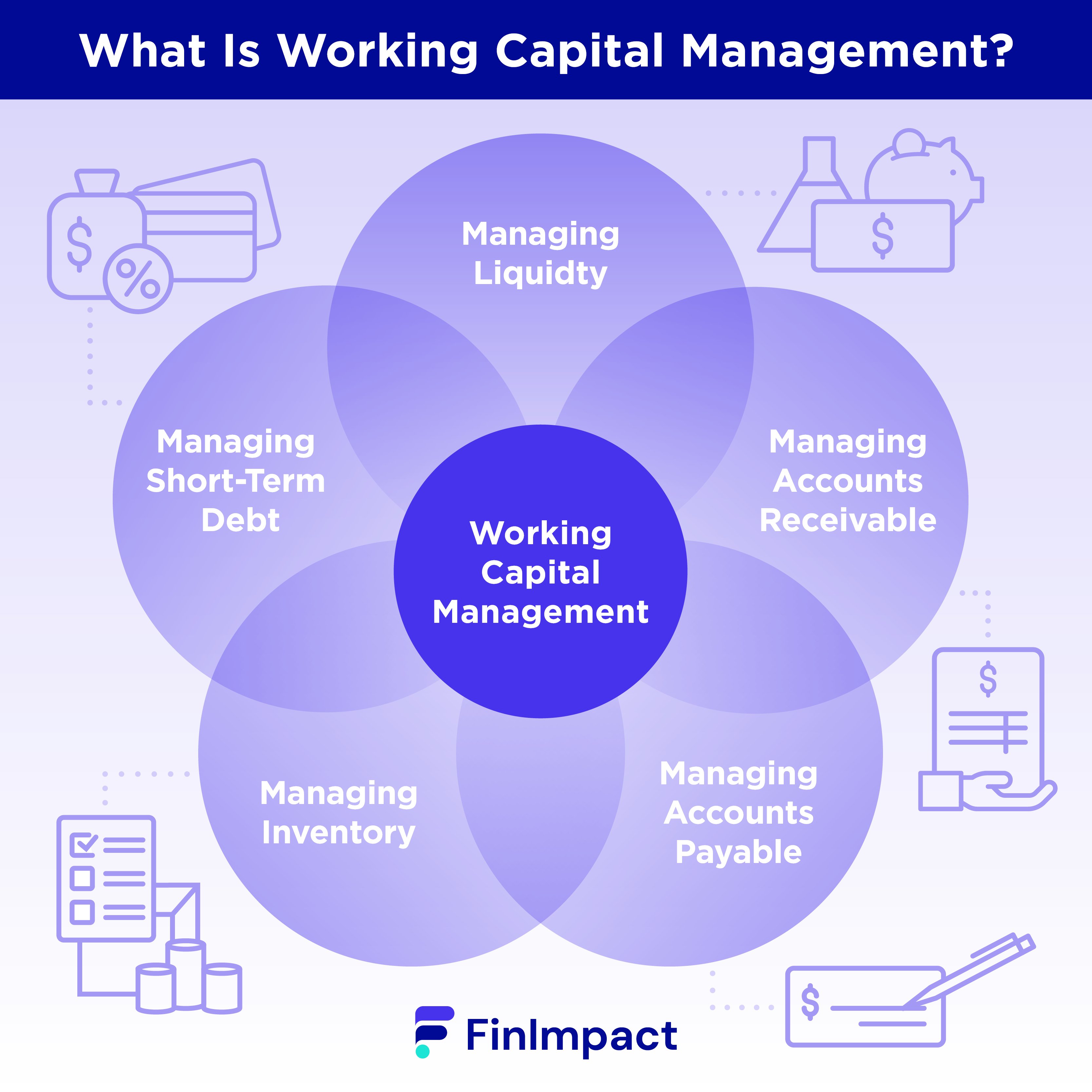 Working capital management involves a collection of activities that a company can perform to use its resources efficiently. The goal of working capital management is to make sure a company has enough money to cover its operating expenses and maximizes the potential of other resources. It's critical to keep an eye on working capital to avoid less than optimal management of business resources.
Key Components of Working Capital Management
Managing Liquidity
Liquidity management involves making use that a business has enough cash resources available to cover day-to-day operations and short-term liabilities.
Not enough liquidity: Businesses need enough funds to cover their bills. Without sufficient liquidity, businesses face more financial distress and could be at risk of failure.
Too much liquidity: It's possible to have too much liquidity. Although liquidity is a good thing, too much means that your cash isn't earning as much as it could through other investment opportunities.
Managing Accounts Receivable
Managing accounts receivable is a critical part of any successful business. The right balance of flexibility for customers and having enough cash coming in to pay the bills is critical.
Credit terms: It's not uncommon to give customers between 30 to 90 days to pay their bills. But if working capital is tight, then you might stick with a shorter payment timeline.
Flexibility: Of course, you want to provide enough leeway to make working with you attractive to your customers. But too much payment flexibility could end up hurting your business.
Managing Accounts Payable
On the other side of the coin, meeting your own accounts payable obligations on time is essential.
Credit terms: Many suppliers offer credit terms between 30 to 90 days. But if working capital is tight, then you might stick ask for longer repayment timelines.
Flexibility: If possible, working with a supplier that offers some flexibility on payment terms can give you more control over working capital.
Managing Inventory
Efficient inventory management can have a big impact on your working capital.
Too much inventory: If you have too much inventory, too much of your capital is tied up in the products. If inventory goes unsold, that will hurt your business.
Not enough inventory: You don't want to run short on inventory. Otherwise, you could miss potential sales.
Finding the right balance: Careful monitoring of inventory needs can help you prepare for the ebbs and flows of seasonal demand.
Managing Short-Term Debt
In some cases, taking on debt is unavoidable for your business. But this will have an impact on your working capital.
Loan terms: Short-term debt obligations negatively impact your working capital management. If you have the option to stretch out your loan term, that could improve your current working capital situation.
Objectives of Working Capital Management
The goal of working capital management is to provide a smooth ride for the business while boosting profitability. But the specifics of your working capital management goals can have different directions.
Meet Obligations
Business owners want to meet their payment obligations on time. With working capital management, you can make this a priority by ensuring you always have enough cash available to cover your bills.
Grow the Business
In addition to funding day-to-day operations, business managers can prioritize business growth while managing capital. Typically, this involves making sure the business holds on to cash resources as long as possible while it funds growth-related projects.
Optimize Capital Performance
Businesses can put their working capital to good use by optimizing their performance. In most cases, strategies to optimize capital performance include seeking out lower interest rates for debt burdens or increasing returns on their existing capital.
Factors that Affect Working Capital Needs
Every business has slightly different working capital needs. As a business owner, both endogenous and exogenous factors impact these requirements.
Endogenous Factors
Endogenous factors include the size and structure of the company. Additionally, a company's growth strategy impacts working capital needs. Typically, larger companies with more levels of employees have higher working capital requirements than smaller companies.
Exogenous Factors
Exogenous factors include market factors like interest rates and access to financing, macroeconomic setting, the number and size of competing companies, and the type of product sold. Typically, a high level of competition leads to higher working capital needs.
Why Working Capital Management Is Important
Working capital management is of paramount importance to businesses of all shapes and sizes. Without appropriate working capital management, companies could be stuck without the resources to keep the doors open. Additionally, working capital can act as a safety net for unexpected expenses or market conditions.
Working Capital Management Examples
Company 1: This company is running with a negative working capital. At this point, they are behind on paying their suppliers. If any unexpected expense pops up, they might be forced to close their doors.
Company 2: This company is running with a positive working capital. With that, the company is able to maintain great relationships with their suppliers that they use to negotiate a better deal on supplies. If an emergency expense happens, this company might have enough on hand to absorb the blow without missing payroll.
Benefits of Effective Working Capital Management
When running a business, there are many reasons to prioritize efficient working capital management. If you accomplish this goal, here are some of the benefits.
Improved Liquidity
When you manage working capital effectively, it's possible to keep enough cash on hand to cover more than just your expenses. Beyond keeping the doors open, extra liquidity gives you the chance to jump on potential opportunities or pay for unexpected costs.
Operational Efficiency
Effective working capital management and operational efficiency go hand in hand. It's almost impossible to achieve an optimal working capital management strategy without achieving a high level of operational excellence.
Increased Profits
If you optimize the accounts receivable and accounts payable process, this can lead to higher profits. With careful efforts, businesses can make the most of the money on the table.
High Working Capital Levels
In some cases, businesses will thrive with a higher level of working capital. For one thing, a bit of wiggle room takes some of the pressure off of business owners. Beyond that, a higher level of working capital allows businesses to seize opportunities when they come along.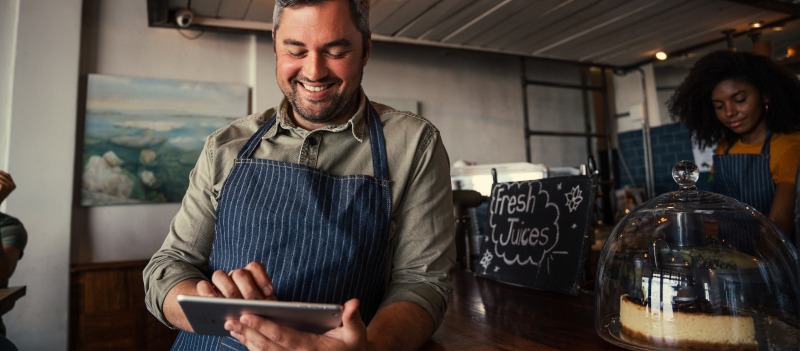 Tips for Working Capital Optimization
It's clear that optimizing your working capital is a useful priority. Here are some strategies you can implement.
1. Manage Procurement and Inventory
Inventory and procurement systems are some of the most important factors in your working capital. With that, taking steps to optimize these systems is key.
Start with tracking: It can be difficult to make adjustments to these systems without careful tracking in place. If possible, set up a tracking system that collects information about your inventory.
Make reasonable decisions about demand: Instead of ordering inventory with an optimistic mindset, make your inventory orders based on hard data.
2. Pay Vendors on Time
It's difficult to thrive as a business if you are consistently late with paying your vendors. Late payments lead to bad feelings: When you don't make payments on time, it can be challenging to get access to the materials you need in the future. Plus, suppliers are more likely to negotiate better terms for products with customers that pay on time.
3. Improve the Receivables Process
Everyone wants to get paid on time. As a business, it's important to build out the accounts receivables process to streamline getting your money for goods and services.
Send out invoices ASAP: Although sending invoices can be a chore, it's a critical part of getting paid. Don't skip this task.
Enlist the help of technology: Use an invoicing reminder system that contacts customers with their due date is approaching.
Incentivize on-time payments: If you want to speed up payments, make an incentive program. Consider offering a discount to customers that pay in full when they receive the goods.
4. Manage Debtors Effectively
Providing debt to customers is sometimes unavoidable as you grow your business. If you provide financing, negotiate repayment terms that work well for your business.
Create a short repayment term: Look for ways to get the funds as soon as possible.
Run credit checks: Avoid approving a loan to a borrower with a bad track record.
Working Capital Management Solutions
Managing working capital effectively requires a bit of skill. But there are plenty of tools you can harness to improve your working capital situation.
Electronic Invoicing
An electronic invoicing system makes your life easier. Not only does this reduce the risk of error, but it also provides an automated reminder system to ensure you get paid.
Cash Flow Forecasting
You can forecast your cash flow based on accounts receivables and accounts payables. If you spot any hiccups on the horizon, you can adjust your working capital management strategies accordingly.
Supply Chain Finance
A supply chain finance opportunity allows suppliers to get paid early with the assistance of third-party funders. Both the supplier and the buyer get access to their preferred funding terms. But there's often a fee involved.
Selective Discounting
Selective discounting involves selling invoices to a third party at a discount. The upside is that you'll have access to a portion of the funds upfront. But you'll miss out on the chance to collect the full value of the invoice at the end of the payment term.
Flexible Funding
Flexible funding is offered by third parties to allow buyers to move between supply chain finance and selective discounting opportunities easily. As a buyer, this gives you more flexibility on how you manage your working capital.