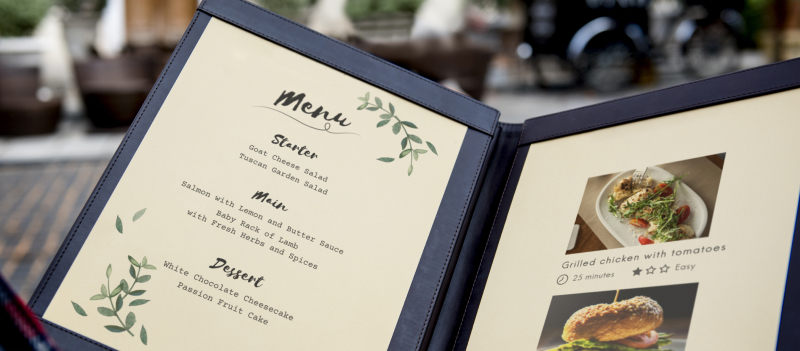 All content presented here and elsewhere is solely intended for informational purposes only. The reader is required to seek professional counsel before beginning any legal or financial endeavor.
Menu costing is one of the most important things for a new restaurant owner to do. Once you know what food you want to sell, you have to know how to price it. Setting proper prices is important. Too low and you'll make no money from each sale. Too high and no one will buy your food, meaning you'll make no money.
Changing your prices can incur costs as customers adapt to the change or adjust their spending, so getting your prices right is very important.
Key Points:

Aim for the sweet spot – charge enough to turn a profit but not so much as to turn people away

Try to keep prices stable – customers hate rising prices, so avoid increasing prices when you can

Seasonal items can have seasonal prices – though customers dislike change, specials or other seasonal items may, by necessity, have seasonally-changing prices
What Are Menu Costs?
When deciding how to open a restaurant, you have to choose how to price the different items on your menu. When people get familiar with your restaurant, they'll also grow familiar with your prices.
A menu cost is a cost your business incurs when it changes the price of items on its menus. Customers may change their habits or purchase less when you update your pricing, which causes you to lose out on revenue.
This is one of the reasons that prices for many goods and services are sticky. Earning a slightly lower profit per sale is better than incurring the menu cost of raising the price.
What To Do Before You Start Food Costing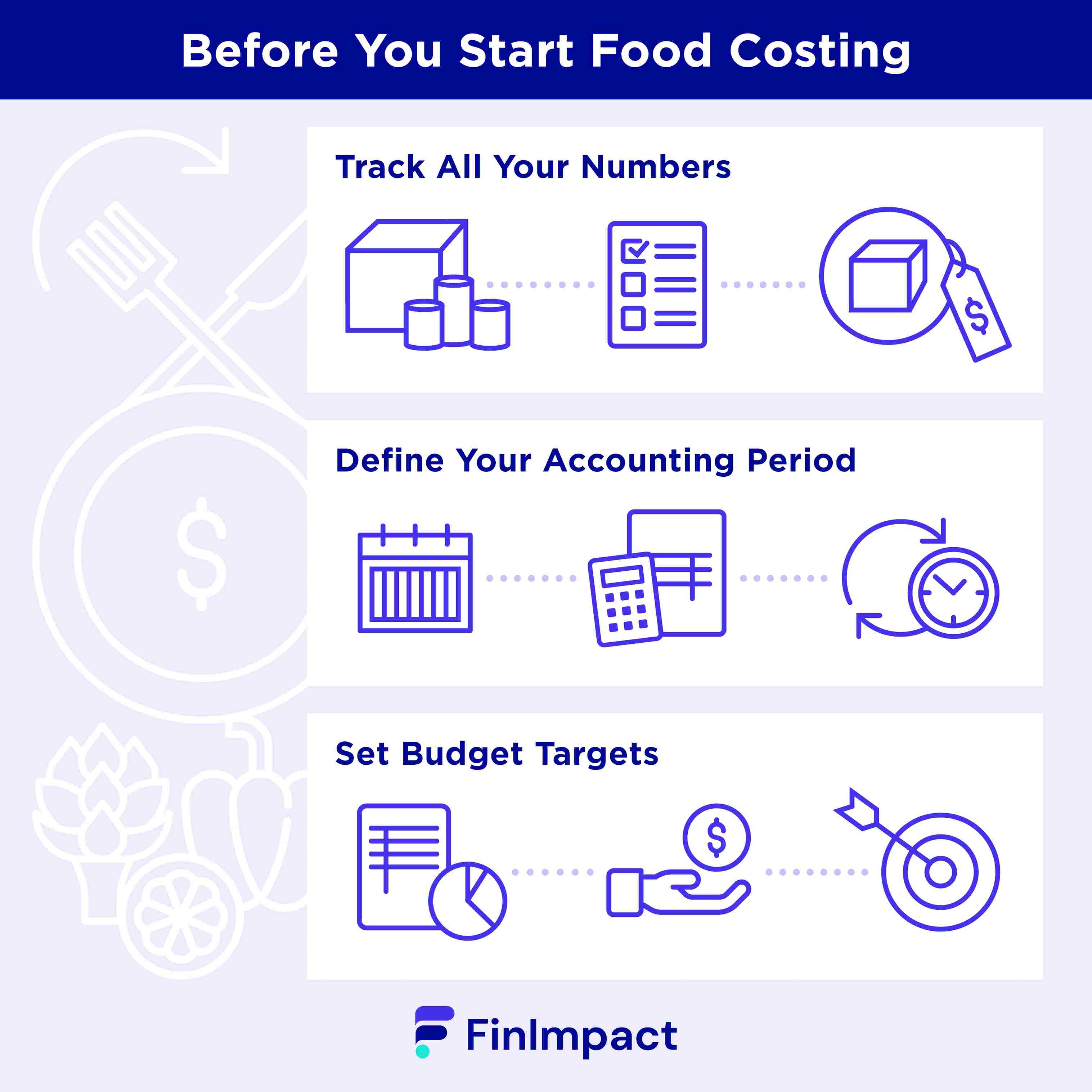 Because of menu costs, it's important to make sure you properly price all of the items on your menu to avoid the need to change prices frequently. Before you start pricing, you should:
Track all of your numbers. Know the price of goods included in different menu items and how many units of each item you sell.
Define your accounting period. Decide whether you'll do your tracking on a daily, weekly, or monthly basis.
Set budget targets. Determine your target spending and revenue for an accounting period.
You can use this information to help you determine how to price for your products. An accurately priced menu can help you address how to increase restaurant sales.
How Do You Price Your Food Menu?
There are a few different ways to determine the prices of food on your menu. The two main options are to price based on your food costs and to price based on your gross profits.
How to Price Restaurant Food from Food Cost
Pricing your food based on food costs involves looking at the price of raw materials for each menu item. Once you figure out how much the ingredients for a menu item cost, you can determine the amount to charge. In general, restaurants usually have food costs between 38% and 35%.
The formula for Pricing Food by Food Cost
To price menu items by food cost, you can use this process.
Identify desired food cost percentage. Choose the percentage you'd like to use. Lower percentages mean higher markups and prices, and higher profit per unit sold. However, customers might buy more if prices are lower, so aim for the sweet spot.
Determine the cost of goods sold (COGS). Figure out the cost of ingredients for each item on your menu.
Calculate the price of food items. Use the cost of goods sold and the food cost percentage to find the price on the menu. For example, if it takes $4 of ingredients to make a sandwich and your desired food cost percentage is 30%, you should charge $4 / 30% = $13.33 for the sandwich.
How Do You Determine Menu Price from Gross Profit?
Gross profit margin is the percentage of sales that your company gets to keep as profit. If your restaurant's gross profit margin is 10%, for example, it profits $10 for every $100 of revenue it generates.
You can use your desired gross profit margin to price menu items.
The formula for Pricing Food by Gross Profit Margin
To price menu items based on gross profit margin, use this profit margin formula.
Determine the ideal gross profit margin. Select an ideal gross profit margin for your business. Recall that aiming too high might scare customers off with high prices, so shoot for a middle ground that results in reasonable prices.
Determine the total cost of a menu item. Calculate the cost of both ingredients and labor to prepare a food item.
Calculate the price for each menu item. Use the ideal profit margin and item costs to calculate the price. For example, if a sandwich takes $4 in ingredients and $2 in labor to prepare, its total cost is $6. If your

restaurant's

target gross profit margin is 25%, you should charge $8 because $8 – $6 = $2 and $2 / $8 = 25%.
Strategies for How to Price Restaurant Menu
There are a few other strategies that you can use when trying to price your restaurant menu items, including:
Competitor Pricing. If you have competitors selling similar products, you can try basing your prices on their prices. You can aim for a similar price, one that is higher if you're making a more premium product, or lower if you want to undercut the competition.
Demand Pricing. Demand pricing adjusts the price of items based on customer demand and the item's perceived value. For example, if it's a particularly warm summer day, you may be able to charge a premium for ice cream compared to selling it on a milder spring day.
Psychological Pricing. Many businesses use psychological pricing to try to draw in customers. This involves tricks like charging $4.99 instead of $5 for a product because the 99 cents make it seem cheaper than using a whole dollar amount. It also means avoiding going over psychological thresholds like $10, $20, $50, or $100.
Menu Engineering. You can use menu engineering to try to draw customers to purchase more profitable items on your menu. Draw attention to popular and profitable items while removing popular but unprofitable items and trying to improve profitable but unpopular ones.
4 ways to lower restaurant food costs
Keeping restaurant food costs low can help you keep prices low and also improve your restaurant's bottom line. To find out more about the cost of a restaurant see how much does it cost to open a restaurant. A few ways to lower costs include:
Find cheaper vendors. If you can reduce your cost for raw materials, especially if they are of the same quality, that is pure savings that you can put in your pocket.
Reducing portion sizes. Smaller portions mean putting fewer ingredients into a single meal, letting you sell more meals with the same quantity of raw materials.
Use cheaper ingredients. Using cheaper ingredients can save money, but also runs the risk of reducing customer demand as they realize your product has fallen in quality.
Invest in technology. Technology can help you reduce food waste or improve your

inventory practices

, reducing spoilage and limiting inventory carrying costs.
Final Word
Menu costs are incurred when you have to adjust the prices of items on your menu. That's why it's essential to price things well so you can avoid the need to change prices. This is one of the secrets of running a cost-effective restaurant that turns a consistent profit. If you need additional funding to cover the daily expenses of your restaurant, you might like to learn more about restaurant business loans.

Menu Costs FAQs
If you're opening a restaurant, menu costs and food prices are incredibly important to understand.