All content presented here and elsewhere is solely intended for informational purposes only. The reader is required to seek professional counsel before beginning any legal or financial endeavor.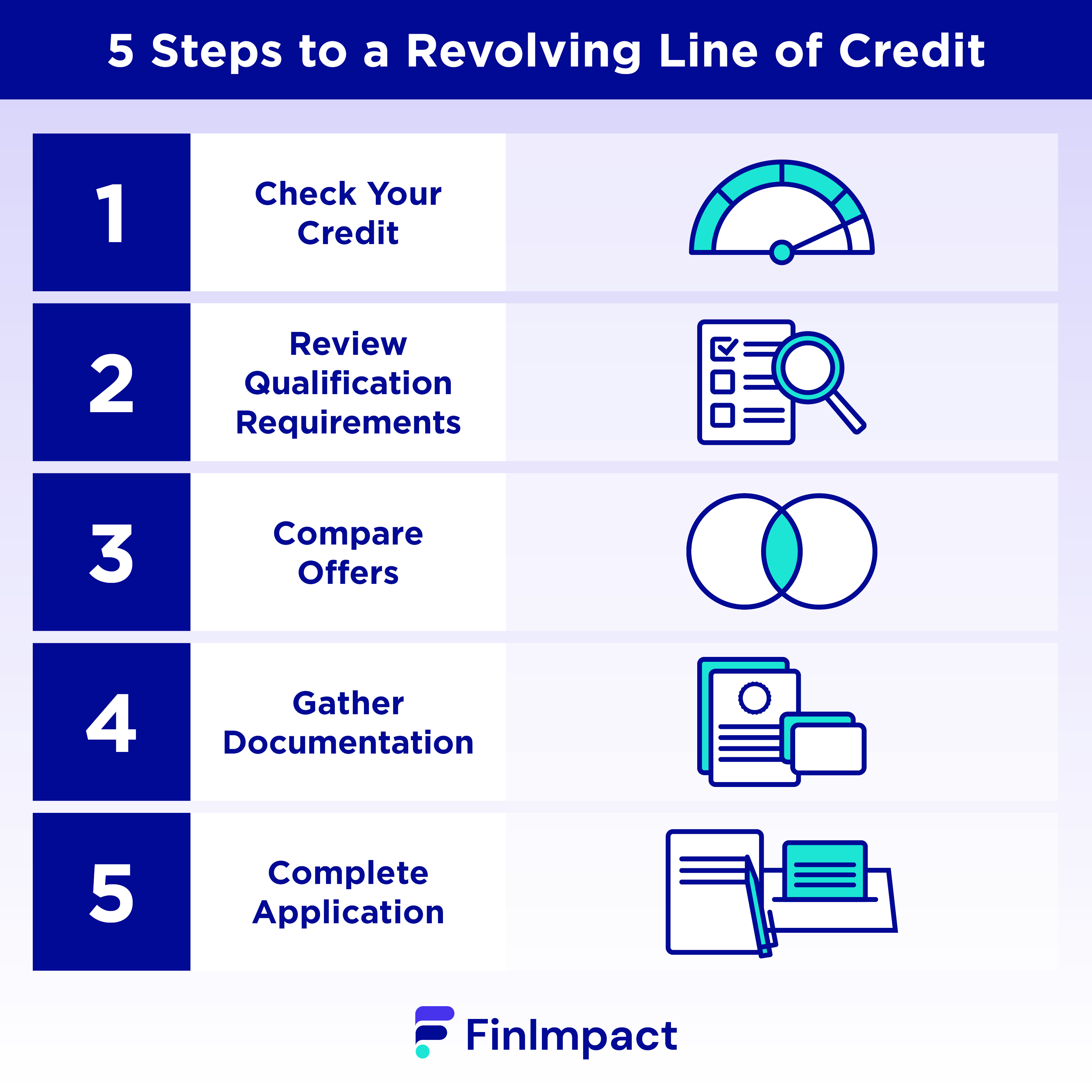 A revolving line of credit is a loan of a specified amount that can be used at the borrower's discretion and once the amount limit has been reached and the borrower begins to pay it back the loan is made available to them once again without having to re-apply.
How Does A Revolving Line Of Credit Work?
Knowing in detail how a business line of credit works gives you more of an ability to leverage your purchasing power as a buyer against each lender to get the best deal possible:
Qualifying for a Line of Credit


The lender will weigh several factors: credit score, revenue, banking history etc (see below.) to determine how much credit to extend or how much money to lend you. This credit limit represents the maximum amount you can borrow during each period that the loan is available to you.

Using Your Line of Credit


When you tap your credit line, interest will be applied only to the amount you borrow. This means that you are now in debt not only for the amount you borrowed but also the cost for having done so. As you repay the money you borrow, you regain the ability to access that portion of your credit limit again for as long as the draw period is active.

Renewing A line of Credit


Some merchants selling a Line Of Credit will require an annual review. If your company's risk level increases, the bank might lower your credit limit, end your draw period early, or even request expedited repayment of the debt. This last point is a legal action to force you to pay.

Why not a business loan?


It's important to consider the difference between a

business line of credit vs loan

. Lines of Credit usually give your business the opportunity to draw funds for a variety of purposes.

With business loans you may have to use the funds for a specific reason. For example, you can't use an equipment loan to cover payroll during a slow month. But you could use a Line Of Credit to cover payroll, address cash flow shortages, make short-term investments, and more.
The lenders are providing a product - That product is money - You're a customer - Leverage your purchasing power...
5 Steps for Approval for a Revolving Line of Credit
Business lines of credit have higher approval rates (68%) than several other types of business financing according to the Federal Reserve.
There are the five steps to qualify:
1. Check your credit. Lenders will review your credit when you apply for a business line of credit. Know the condition of your personal and business credit reports and scores before you apply for financing, including business credit card funding.
You can get free copies of your three consumer credit reports once every 12 months at AnnualCreditReport.com. And at least two of the business credit bureaus — Experian and Dun & Bradstreet — let you access some of your credit information free of charge.
2. Review qualification requirements. When you're searching for the best small business lines of credit, pay attention to each lender's approval requirements.
3. Compare offers. Remember they are selling money and you as a customer have power. What is this particular vendor offering you that you can't get from another ?
4. Gather documentation. When you apply for a line of credit the lender will verify certain details about you and your business. Prepare key documents like bank statements, tax returns, and financial statements, so you're in the know and prepared.
5. Complete the application. Once you're confident that you've found the best deal and you can satisfy the lender's requirements, you may be ready to apply. Fill in all the requested information and don't be afraid to ask for clarification if you get confused.

With an online lender, you might receive a decision within a few business days or less. Traditional lenders (like those that issue SBA lines of credit) may take a few weeks to approve or deny your application.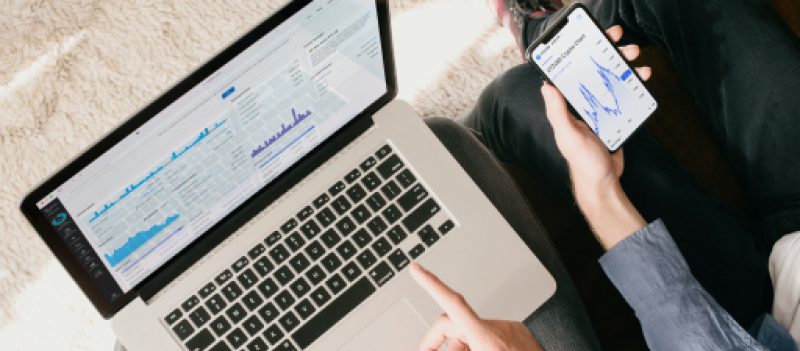 Revolving vs Non-Revolving Lines of Credit
The key difference between revolving and non-revolving lines of credit has to do with what happens after you repay the money you borrow.
A revolving line of credit allows you to withdraw funds, repay the principal plus interest & fees, and withdraw funds again as long as the draw period is open on your account.
A non-revolving line of credit works more like a business loan that you can access in increments. You can make draws against your credit limit, but after repaying the principal plus interest, you can't re-borrow those funds again.
Two Types of Revolving Lines of Credit
Secured Revolving Line of Credit
With a secured line of credit, the lender requires collateral to back the account. This means that to mitigate the risk of you not paying the loan back the lender will take what you pledged instead.
You might secure a small business revolving line of credit with assets like:
Inventory

Equipment

Real Estate (Business or Personal)

Vehicles

Accounts Receivable

Business credit reports and personal credit reports are separate. The business and consumer credit reporting agencies do not share information with each other.
Information has to show up on your credit report to affect your credit score. The only way a business line of credit can impact your personal credit is if a lender reports the account to the consumer credit bureaus (Equifax, TransUnion, and Experian). A business line of credit can only impact your

business credit scores

if it appears on your business credit reports.

There are many different credit scores for businesses and consumers. Lenders choose which scoring model to use to evaluate credit risk, and each model calculates your credit score in a different way.
Be thoughtful. Never withdraw more money than you're comfortable repaying, even if you have a large amount of available credit.
Pay on time. Earning good credit depends on timely payment history. With some business credit scoring models, like Dun & Bradstreet

PAYDEX® score

, your payment habits are the only factor that determines your creditworthiness.

Be aware of fees. Some lenders might charge you extra if you close your line of credit early. Others might impose fees if you repay the money you borrow early.