Capital equipment is important to companies because pieces of capital equipment represent major investments in the business, and they tend to be essential to keeping the business operating. We'll break down capital equipment and how your company can afford it.
Before You Dive In
Capital equipment is expensive, long-lasting equipment

These purchases tend to represent major investments in your company

Few businesses can buy capital equipment out of pocket, so many rely on financing
What Does Capital Equipment Mean?
To qualify as capital equipment, the equipment must meet two requirements:
It must have a useful life of more than one year

It must cost at least $5,000 or more per unit when accounting for the price of the equipment and installation
For example, manufacturing machines or construction vehicles would qualify as capital equipment. They usually appear on the company's accounts as fixed assets.
Capital equipment is a major investment and is necessary to the operation of the company.
Attributes of Capital Equipment
There are five attributes of capital equipment that you should remember.
Pre-Determined Acquisition Cost. The cost of the equipment is set ahead of time. A typical threshold is $5,000.
Not Consumable or Disposable. Capital equipment is not something that gets used up or disposed of frequently. It's a long-term investment.
Stand-Alone Piece. Capital equipment must be standalone and able to be used on its own. Attachments or accessories for other tools are not capital equipment.
Lifespan of One Year or More. Capital equipment must have a useable life of at least a year.
Tangible Asset. Capital equipment must have some form of tangible value and appear on the books as an asset. Non-tangible assets like intellectual property can't be capital equipment.
Types of Capital Equipment
There are a few different types of capital equipment.
Fixed Capital Equipment (FCE). This includes capital equipment that cannot be moved from its location. For example, a piece of real estate would be a type of FCE.
Moveable Capital Equipment (MCE). Moveable capital equipment is much easier to transport than fixed capital equipment.
o Stationary Capital Equipment (SCE). Stationary capital equipment can't be moved without a high cost and are generally housed in the same location.
o Portable Capital Equipment (PCE). Portable capital equipment is more easily moved as needed. For example, audio-visual equipment may be expensive capital equipment, but can be moved without significant cost or effort.
Examples of Capital Equipment
Some examples of capital equipment include:
● Real estate
● Factories
● Technology like computer equipment and servers
● Vehicles
● Restaurant kitchen equipment, such as ovens
● Landscaping equipment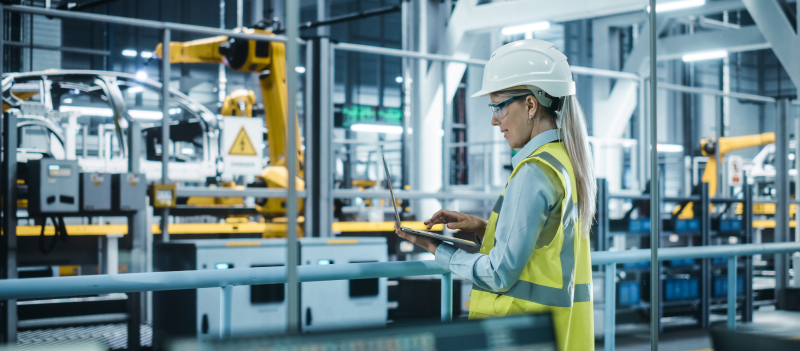 Why Is Capital Equipment Important?
Capital equipment is important for a few reasons.
The primary reason is that capital equipment is essential to the operation of the company. A manufacturing firm couldn't operate without its production machines. A landscaping business can't operate without large vehicles.
Capital equipment also represents major investments in the company and its assets. When you buy capital equipment, it's for the long term and you expect it to retain at least some of its value. That makes the decision-making process behind purchases incredibly important.
How Does a Company Acquire Capital Equipment?
Companies can acquire capital equipment just like any other equipment. However, the high cost and long lifespan of this equipment makes it important to do your due diligence and ensure that you make good purchasing decisions.
Consider your business's needs. Think about the type of equipment that will most benefit your business.
Research the options. Look into the different equipment that can fit that need, then select the best piece of equipment for your company.
Compare sellers. Look at the various equipment sellers to see who is offering the best deal.
Secure financing. Determine the best way to finance the purchase, then secure a financing offer.
Place your order. Finally, you can buy the equipment.
How Does a Company Secure Capital Equipment Financing?
When your company needs capital equipment, there are generally two ways to acquire it: equipment financing or leasing.
Capital Equipment Loans
Capital equipment loans are a way to finance the purchase of expensive machinery and equipment. There are many sources of funds to consider.
One is a bank loan or loan from an online lender. These loans are relatively simple. You borrow a set amount to make the purchase, then pay the loan off over the course of years. Typically, the equipment you buy serves as collateral for these loans, making them easier to qualify for. You might like to check out loan terms of the best equipment financing lenders here.
Many equipment sellers may also offer financing as an option when you purchase equipment.
For less expensive capital equipment, you could consider using a line of credit or even a business credit card. However, credit cards and equipment lines of credit would only work for relatively cheap equipment.

SBA loans are another good option, especially for newer companies. The Small Business Administration offers lenders guarantees on these loans, which make them easier to qualify for. Best of all, these loans can offer up to $5 million or more in funding. However, they can take longer to originate, so they're not great for quick funding.
Capital Equipment Leasing
An alternative to buying capital equipment is leasing it. With a lease, you're renting the equipment from its owner instead of purchasing it.
Leasing has the benefit of being less expensive. You don't need to come up with a down payment and the monthly lease payments are typically smaller than the cost of a loan payment. With equipment lease, you may also have less to worry about when it comes to maintenance and repairs.
However, leasing has a few drawbacks.
The main one is that you never build equity in the equipment. With financing, you'd eventually own the equipment outright and get to use it for years without having to make monthly payments. If you ever decide to upgrade, you could sell the equipment to recoup some of the cost.
However, leasing means you always have to make a monthly payment if you want to keep using the equipment.
Leasing can also be less flexible in some ways. You have to pay a fee to cancel a lease early if you want to change equipment. You also can't make modifications or customizations to the equipment.
How Does a Company Evaluate and Manage Its Capital Equipment?
Capital equipment purchases are major investments, so it's important to make sure your capital equipment is performing as expected.
Generally, equipment managers will conduct regular reviews to ensure that the equipment is running properly and that its outputs are contributing more value to the company than the equipment is costing.
A common measure used is Return on Investment. This measures the profit that the equipment produces. For example, if you're spending $100,000 a year on a piece of equipment and it is producing a profit of $20,000 after costs, the ROI is:
$20,000 / $100,000 = 20%
The higher the ROI for a piece of equipment, the better. You can also use this to see how long it will take for the equipment to pay for itself. Just divide the cost of the equipment by the profit it generates.
Businesses might also measure their return on assets (net income divided by total assets) or return on capital employed (earnings before interest and taxes divided by capital employed).
How Does a Company Value and Report Its Capital Equipment?
Capital equipment has value that a company needs to report on its books. In general, capital equipment shows up on the books as an asset, often under the name capital assets, tangible assets, long-term assets, or property, plant, & equipment depending on the type of asset it is.
The balance of any loans used to buy the equipment will show up as liabilities.
This differs from non-capital assets, which might show up as inventory or other short-term assets.