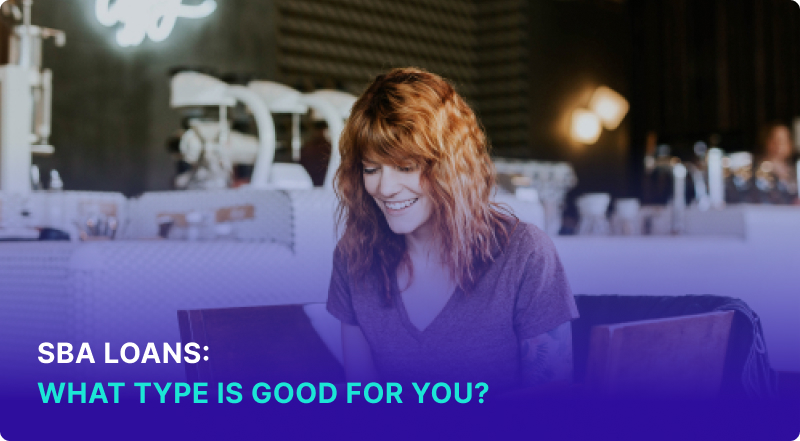 All content presented here and elsewhere is solely intended for informational purposes only. The reader is required to seek professional counsel before beginning any legal or financial endeavor.
What Are SBA Loans Are How Do They Work?
SBA Loans are managed by The Small Business Administration (SBA) which is a governmental organization created to help individuals start their own business or help existing businesses grow.
For individuals wanting to start their own business but do not have the capital or assets to offer a lender a guarantee, the SBA Loan program will act as the guarantor on their behalf. If an existing business needs a quick injection of cash or funds to expand the SBA Loan program will offer loans for this purpose as well.
The amount you can borrow and the loan's terms are set based on SBA guidance. For example, the SBA establishes the SBA loan credit score requirements.
What Makes The SBA Loans Different From Loans On The Market
SBA loans differ from private loans in a few ways. While lenders have some leeway to set eligibility requirements and terms, the SBA does standardize some aspects of the loans.
Competitive rates: see our article on

SBA loan rates

for more

Lower fees

Longer repayment terms

Specialized programs for underserved communities
SBA Loan Types: Know Your Options
The SBA has multiple loan programs, each designed for different purposes and different types of companies.
The different programs include:
SBA 7(a) Loan Program

SBA CDC/504 Loan Program

SBA Microloan Program

SBA Disaster Loan

SBA Express Loans
SBA 7(a) Loan Program
Purpose: General purpose funding

Max Amount: $5 million

Most important terms:

5-10 day turnaround time

Collateral may be required for loans over $25,000
The SBA 7(a) loan program is the SBA's most common loan program. It lets business owners get loans and lines of credit for almost any purpose, such as working capital, purchasing equipment or real estate, refinancing debt, and more.
Read more:
SBA CDC/504 Loan Program
Purpose: Fixed asset (typically real estate or machinery) purchases

Max Amount: $5 million

Most important terms:

Must have tangible net worth under $15 million

Must have a net income of less than $5 million

Must work with a Certified Development Company in your local area
The SBA Certified Development Company/504 Loan program offers long-term, fixed-rate loans for companies that want to finance the purchase of major assets. This can include real estate, buildings, or machinery. Typically, the business owner must show that these purchases will encourage business growth and job creation.
To apply, a business will need to work with a local Certified Development Company to find a qualified SBA lender.
Read more:
SBA Microloan Program
Purpose: Funding for very small enterprises and startups

Max Amount: $50,000

Most important terms:

Loans issued by local non-profits and community organizations

Owners may qualify with poor credit
Not every business needs to borrow millions of dollars. SBA microloans are designed for startups, entrepreneurs, freelancers, and small businesses that don't need significant funds.
These loans offer up to $50,000 and have less stringent credit requirements, making them a good choice for borrowers who only need a small influx of cash.
Read more:
SBA Disaster Loan
Purpose: Money to recover from natural or other disaster

Max Amount: $2 million

Most important terms:

Only available to businesses impacted by a declared disaster

Long repayment terms

Receive a portion of your funding within a week of signing

Capped interest rates
The Small Business Administration offers loans to help companies recover after disasters in their area. To be eligible, your small business must be located in a declared disaster area. You also have to show that your business was impacted by that disaster.
If you're eligible, SBA disaster loans are a great way to fund recovery. They have capped interest rates, which keeps costs low. They also have longer repayment terms allowing you to ensure an affordable monthly payment.
Disaster loans also provide quick assistance, offering up to $25,000 within a week of signing your loan documents.
Read more:
SBA Express Loans
Purpose: Quick funding for small businesses

Max Amount: $500,000

Most important terms:

36 hours turnaround time
SBA Express loans offer quick loans for small amounts. Where it can take up to two weeks to get a lending decision on a typical SBA loan, SBA Express loans offer a decision in just 36 hours (24 hours for SBA Express exporter loans).
The drawback is that these loans have much lower limits than typical SBA loans and that they can come with stricter underwriting requirements. However, if your business needs quick funds, they can be a good choice.
Read more: SBA Express Loans
Who Can Qualify For An SBA Loan?
While lenders have some leeway to set their own eligibility requirements for SBA loans, there are a few that hold true across the best SBA lenders and loan programs, including:
Have a small business as defined by the SBA: This is based on your industry and revenue or number of employees

Be a for-profit business

Located in the United States

Good credit score: Check out our article on

SBA credit score requirements

for more information

Exhausted other funding alternatives: This includes seeking private loans

Have invested your own money in the business

Ability to repay the loan proven with stats/data: This can also include offering collateral and/or an owner's guarantee to repay the loan.

Pros And Cons Of Using An SBA Loan
SBA loans have a lot of advantages, but you also need to consider the drawbacks before applying.