All content presented here and elsewhere is solely intended for informational purposes only. The reader is required to seek professional counsel before beginning any legal or financial endeavor.
Is equipment a current asset ? The answer is no. Equipment is an item that a business plans not to sell within the first year.
When a company does not plan to use, sell, or convert an item into cash within one year, it is classified as a non-current or long-term asset.
A current asset is anything of value that will be sold or converted into cash with in that corresponding tax year.
What Qualifies as Equipment?
Assets that your business uses to manufacture products, provide services, or sell, store, and deliver merchandise are known as equipment. These assets are specifically designed to handle specific activities and purchased for a long period of time.
Examples of Equipment
Some examples of equipment your business may invest in include:
Production line machinery: Assembly machines, extrusion devices, lathes, and numerical control machines
Farm equipment: Tractors, plows, harrows, fertilizer spreaders, combines, and harvesters
Office equipment: Computers, monitors, keyboards, mouses, routers, printers, scanners, and fax machines
Restaurant equipment: Ovens, ranges, mixers, freezers, refrigerators, and food prep counters
Store equipment: Shopping carts and baskets, display cases, sign holders, counters, dividers, mirrors, and security systems
Medical equipment: Anesthesia machines, mobility assistive devices like walkers and canes, ventilators, syringes, and EKG machines
What Is a Current Asset?
A current asset is any short-term asset that you can convert to cash or sell within one year. Also known as a liquid asset, a current asset is listed under the assets section of a balance sheet. You may use it on a daily basis to keep your business running smoothly.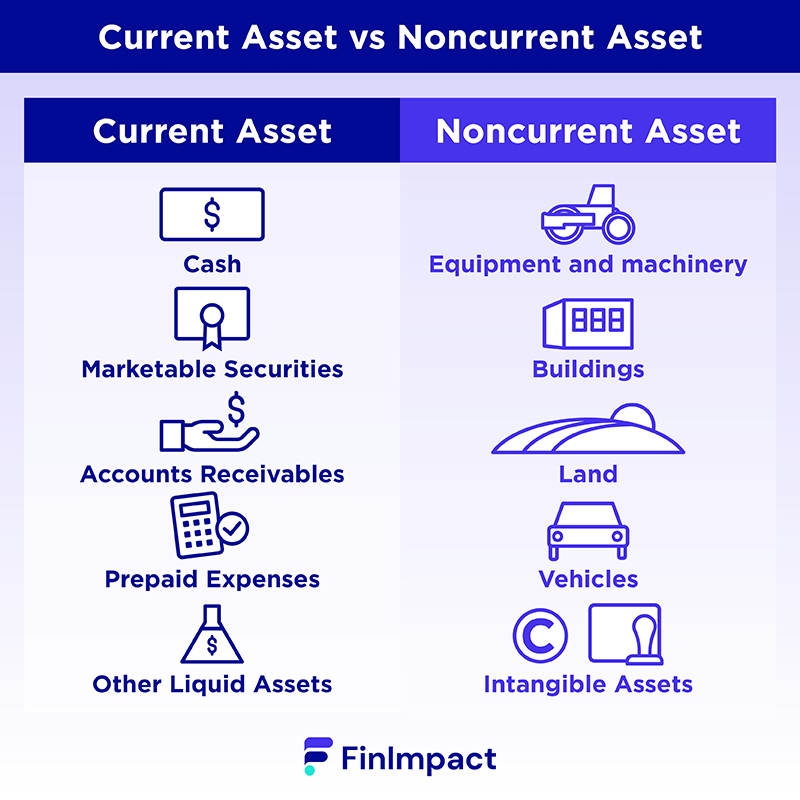 What Qualifies as a Current Asset?
Here are several examples of current assets your business may own.
Cash: This is the most liquid current asset category and includes all cash on hand, checking accounts, and savings accounts.
Marketable securities: Marketable securities are short-term securities you can sell quickly for stocks or bonds without any loss in value.
Accounts receivables: Accounts receivables are funds your customers owe for any purchases they made on credit - like equipment lines of credit or loans. Not collecting accounts receivables can lead to a bad credit score for your business.
Inventory: Inventory refers to items your business plans to sell for profit within the next year.
Prepaid expenses: These are advanced payments your customers made for goods and services they'll receive in the future.
Other liquid assets: Other liquid assets can be converted into cash within one year but don't fall into any of the categories above, such as office supplies.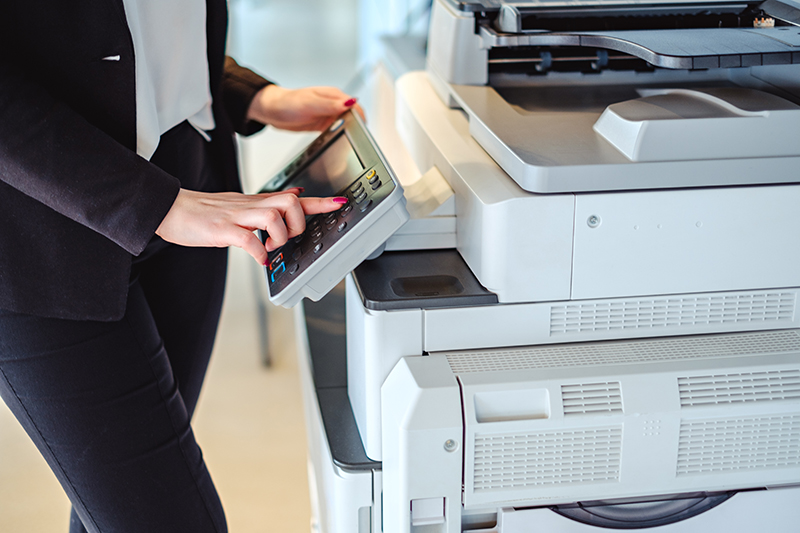 Are Current Assets Depreciated?
Current assets have a short-term lifespan of one year. For this reason, they do not depreciate. They're liquid, meaning you can easily convert them into cash.
What Is a Noncurrent Asset?
A noncurrent asset is a long-term asset your business uses to produce its goods and services. Also referred to as a fixed asset, it usually has a lifespan of more than a year and won't be sold in the near future.
What Qualifies as a Noncurrent Asset?
These assets are common examples of noncurrent assets.
Equipment and machinery
Buildings
Land
Vehicles
Intangible assets such as patents and copyrights
Are Noncurrent Assets Depreciated?
Noncurrent assets depreciate, with the exception of land and intangible assets. This means that they decrease in value every year after they're purchased. Let's say you purchase an excavator for $150,000 for your farming business. Will you be able to sell that same excavator for $150,000 in ten years? No, the daily wear and tear on that used equipment will cause it to lose value over time. This loss in value is called depreciation, which is accounted for as an expense on the income statement each year.
What's the Difference Between Current and Noncurrent Assets?
Current assets are short-term assets that can be converted to cash within one year. Noncurrent assets, on the other hand, are long-term assets that can't be converted to cash within one year. In addition, current assets hold their fair market value and don't depreciate while noncurrent assets depreciate and lose their value over time.
Why Is Equipment a Noncurrent Asset?
As mentioned, equipment is a noncurrent asset rather than a current asset. This is because it's a long-term asset your business will likely use for more than one year. Hopefully, the equipment you invest in will help you serve your customers and meet your business goals for years to come. All types of equipment, including office equipment, farm equipment, and restaurant equipment falls under the noncurrent asset category on a balance sheet.
Medical equipment: Anesthesia machines, mobility assistive devices like walkers and canes, ventilators, syringes, and EKG machines
Store equipment: Shopping carts and baskets, display cases, sign holders, counters, dividers, mirrors, and security systems
Restaurant equipment: Ovens, ranges, mixers, freezers, refrigerators, and food prep counters
Office equipment: Computers, monitors, keyboards, mouses, routers, printers, scanners, and fax machines
Farm equipment: Tractors, plows, harrows, fertilizer spreaders, combines, and harvesters