All content presented here and elsewhere is solely intended for informational purposes only. The reader is required to seek professional counsel before beginning any legal or financial endeavor.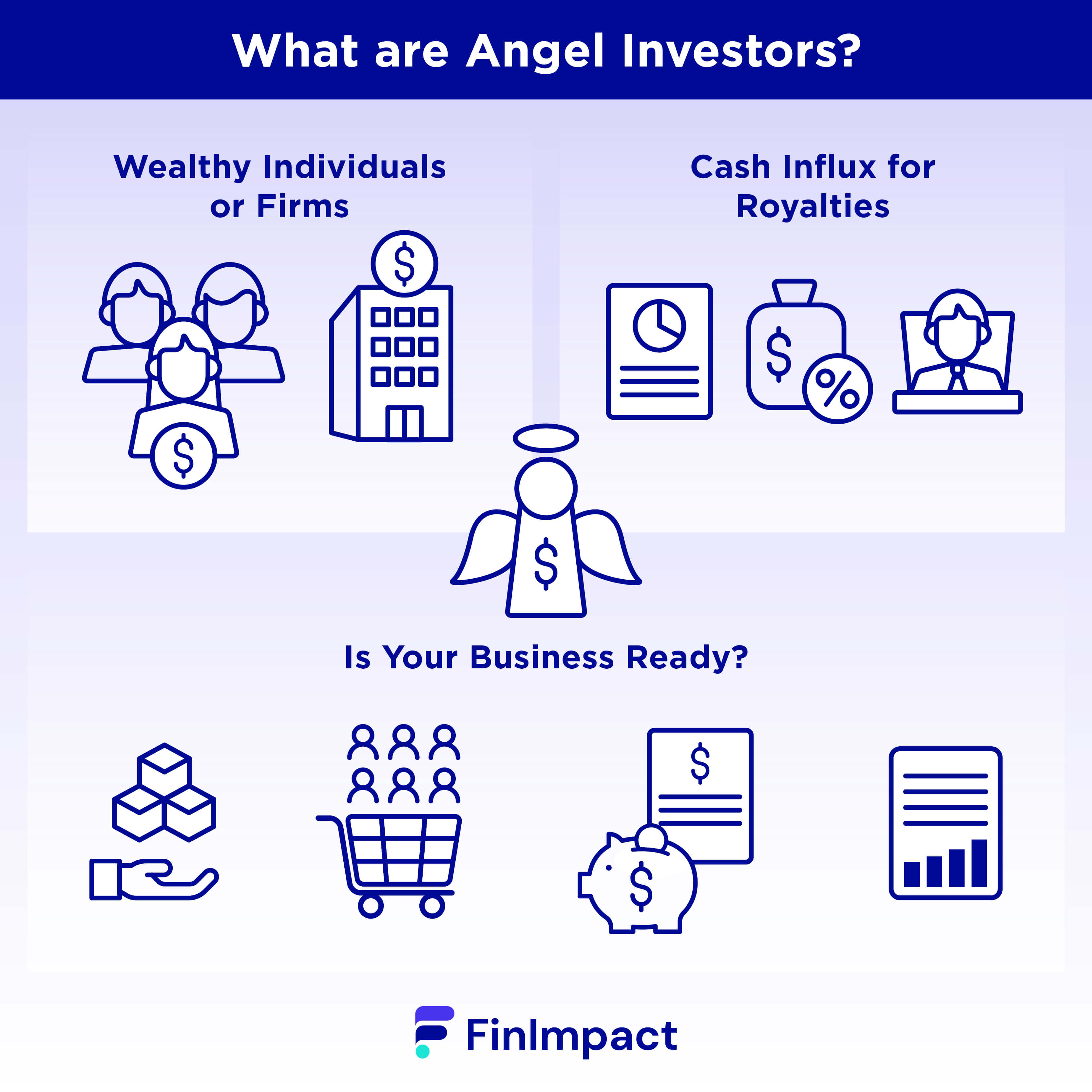 Angel investors are wealthy individuals or firms that look for opportunities to invest in new companies or companies in need of funding. They are usually high-net-worth people or entities who look for high-risk investments that the usual lending companies will not consider and in many cases "save" the business from dissolving - hence the term "Angel".
Entrepreneurs benefit from the investor's money but also their connections and experience...
How To Use Angel Investors To Help Your Business
Angel investors help businesses that need funding to grow but aren't quite ready for a large round of funding.
Typically, that means that they're the first outside parties (other than yourself and close family) to put money into your company.
An angel investor can give your company the influx of cash that it needs to start expanding its operations. They also tend to have valuable business connections that they can leverage to help your company.
The popular show Shark Tank shows a bit of how the angel investment process works. Entrepreneurs present their ideas and investors decide whether to invest.
What Does An Angel Investor Require In Return?
Terms of Investment:
If an angel investor wants to help fund a company, they'll start to negotiate the terms of their investment. Angel investors want to help fund promising businesses so they can earn a profit when those companies succeed.
There are many ways to structure these deals. Angel investors might ask for royalties:
Equity in the business

A share of the revenue for a period of time or perpetuity

Repayment of their investment, plus interest

A position of control over the company

Guarantees for their eventual exit from their investment
Typical Angel Investments
No two small businesses are alike, which means no two angel investments are alike. The amount of money involved varies depending on the company's needs.
A typical angel investment ranges from $5,000 to $250,000 though investors may offer more for particularly promising businesses or those with high costs.
Is My Business Ready For Angel Funding?
Making your case to potential investors and hoping they'll fund your business can be stressful, especially if it's your first time. To make sure your business is ready for angel investing, make sure it meets these requirements.
You have a developed product or one that is close to being ready for the market

You already have customers or have interested customers ready to buy your product

You've already invested your own funds and considered other sources of money, including family and friends or

startup business loans

You have a strong business plan and can show the path your company will take to build its revenue over the next three to seven years
If your business is not ready for angel funding, peer-to-peer lending is an attractive alternative. See what is peer to peer lending, for more details.
How to Prepare for Working with an Angel Investor
If you're considering finding an angel investor for your company, you need to take steps to prepare your business. Follow these tips.
Have a strong plan, but be flexible. Know how you plan to use the money the angel investor provides. However, be flexible in how you arrange your funding deal and make sure you're willing to collaborate with the investor and take their thoughts into consideration.
Build a minimum viable product. Make sure you already have something to sell and that you've started to gain traction in your industry.
Define measurements and financial projections. Figure out the key performance indicators you'll track to ensure you're using the angel's funds effectively and that you can use to show your investor how you're improving the company.
Have a plan to scale. Growing a business many be harder than starting one. Make sure you know how you'll manage your business's quick growth after the cash infusion.
Make sure you understand your investor's goals. Each angel investor will have different goals. They'll all want to turn a profit, but some may be looking for quick returns while others are more willing to take a chance on a high-risk, high-reward venture. Some want to be hands-off while others are looking to take an active role. Think about the type of investor that most aligns with how you want to run your company.
How To Find Angel Investors For Your Business?
If you're looking for angel investors to help fund your business, there are a few places you can look.
Locally. Finding an investor near you means you can work together easily and leverage any knowledge or connections they have.
Social media. Many investors today are active online or on social media. If you've started building a following online, this can be a good place to find interested investors.
Industry associations. Many angel investors group together to share their experiences and find investment opportunities. You can work with groups such as:
Angel Capital Association (ACA)

Angel Messenger Forum (AMF)

The Angel Resource Institute

FundingPost

MicroVentures
Digital Platforms. Some people have founded websites specifically to help connect startups with angel investors. Sites like AngelList and Gust can help you find interested investors.
They are usually high-net worth people or entities who look for high-risk investments that the usual lending companies will not consider...
What Are Angel Groups And Why Are They Important?
Some angel investors choose to work together and form an Angel Group. These groups are important for entrepreneurs for a few reasons.
Pooled capital. Some angel groups involve investors pooling their money together and making investments together. This means

startups can access more funds

through these groups. It may also make investors more willing to fund a project because they can reduce their risk by pooling funds with other people.

Formal processes. Finding an angel investor can be tricky and there isn't a single process you can use. Angel groups may have more formal application processes that are easier for entrepreneurs to follow.
Easier to find. Many angel investors are simply wealthy individuals. Unless you have connections, it can be hard to know who is an investor or how to contact them. Angel groups often have public contact info and are easier to find.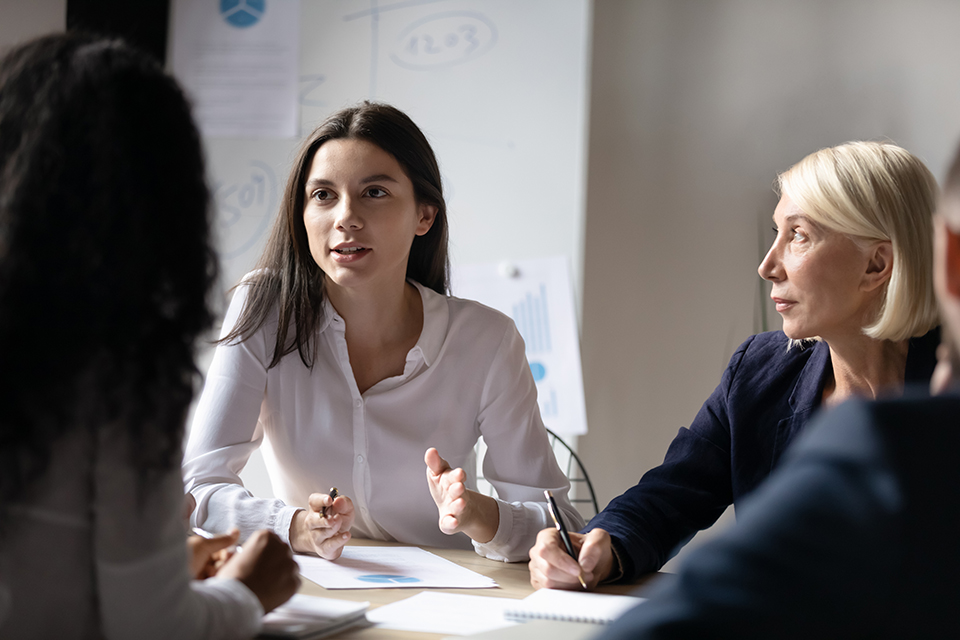 What is the Established Angel Group and How Can it Help Entrepreneurs?
The Angel Capital Association offers a certification called the Established Angel Group certification.
Under federal law, there are requirements that individuals must meet to be angel investors. Generally, this means having a high income or net worth. Entrepreneurs have to make sure they accept funding from eligible angel investors.
The Established Angel Group Certification is for groups of accredited investors organized for the purpose of angel investing.
Entrepreneurs can benefit from Established Angel Groups because they know the investors in these groups are eligible to help fund their company. Many also have established investment requirements or processes that may make it easier for entrepreneurs to secure funding.
Pros And Cons Of Working With Angel Investors
Angel investors are one way to fund your startup, but there are pros and cons to this method of fundraising.
| | |
| --- | --- |
| Pros | Cons |
| Access to the investor's experience and guidance | You give up significant equity |
| Industry connections | Loss of control |
| Less administrative effort than other forms of funding | You have to make sure your investor can benefit your company |
| | You have to make sure your investor can benefit your company |
Angel Investors Vs Venture Capitalists
Angel investors and venture capitalists both help fund companies, but they work slightly differently. You might wish to explore what is venture capital funding.
| | |
| --- | --- |
| Angel investor | Venture capitalist |
| Typically individuals | Typically groups of people or representatives of companies |
| Invests early in a company's life | Often waits for the company to show signs of success |
| Smaller investments | Larger investments |
| Take some control, but more passive | Often want large amounts of control over their investments |
| Shorter investment timelines | Longer investment timelines |
Alternatives to Angel Investor Funding
If you're not sure that an angel investor is the right way to raise money, consider these alternatives.
Startup loans. These are special loans designed for new or startup businesses, offering funds that you can use to scale up.
Microloans. These are intended for smaller companies that only need a bit of money, often just a few thousand dollars. They can come from community groups or traditional lenders.
Business lines of credit. Lines of credit are flexible sources of funding that let you get cash multiple times and only pay interest on your outstanding balance.
Credit cards. Like lines of credit, credit cards are flexible sources of financing. They offer lower limits, but let you avoid interest if you pay the balance in full each month.
SBA loans. Loans from the Small Business Administration have very high limits, but can take much longer to fund than other types of loans.
Family and friends or crowdfunding. You can always ask family and friends to lend you funds for your company or use a crowdfunding site to raise capital from other everyday people.