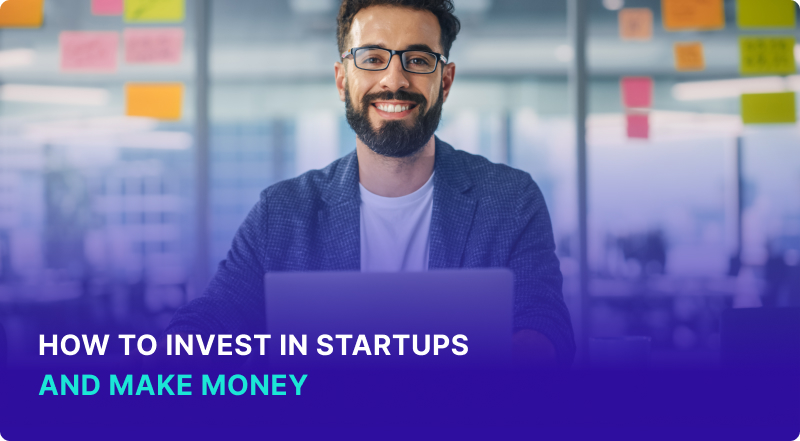 All content presented here and elsewhere is solely intended for informational purposes only. The reader is required to seek professional counsel before beginning any legal or financial endeavor.
Investing in a startup can be a great way to grow financially. As long as you choose a startup that succeeds, you will enjoy yearly returns of 20% or more of your initial investment while diversifying your portfolio.
Key Points:

While

investing in startups

comes with many benefits, it's also a risky endeavor.

There are a number of platforms that can make it easy to invest in startups, such as

StartEngine

,

Republic

, and

MicroVentures

.

Before you invest in a startup, you should do your research and run the numbers to make sure it's worthwhile.
Why You Should Invest in Startups
Contrary to popular belief, you don't have to be wealthy to invest in startups. If you have a bit of extra cash on hand and find a startup that piques your interest, you can reap the following benefits.
Diversify your portfolio
Stocks and bonds are prone to market fluctuations. Investing in startups, however, can mitigate these risks and diversify your portfolio. If you choose a startup that succeeds, you can enjoy a phenomenal ROI. The sky is truly the limit.
Personal fulfillment
There is no shortage of startups out there. Investing in a startup you believe in can give you an incredible sense of fulfillment. Whether it's a startup founded by someone you love or in an industry you're passionate about, you're sure to feel good about your investment.
Be the change you want to see in the world
Many startups have the potential to change the world for the better. By investing in one, you can support a product or service that improves how we live. Depending on the startup you choose, you may do your part in reducing carbon emissions, improving healthcare, or anything in between.
Expand your professional network
If you invest in a startup, you'll make professional connections with entrepreneurs who have similar interests and passions. These individuals may serve as mentors, employees, or even future business partners. One meaningful connection can completely change your professional or even personal life.
Open the path to new business opportunities
Investing in a startup may be your ticket to a new and exciting business opportunity. Let's say you're in the legal field. An investment in a startup that aims to make life easier for lawyers can open the doors to a new partnership or collaboration.
How to Know if a Startup is a Good Investment
Not all startups are created equal. Before you invest in one, ask yourself the following questions.
How much do you know about the startup? You should have a thorough understanding of what the startup plans to achieve. Ideally, it would be an industry you're familiar with as it doesn't make sense to invest in a product or service that's difficult to understand.
What is the size of the market? It's not uncommon for startups to target a niche and laser focus on a single product or service that won't enable them to grow. The startup you choose should have a large and growing market.
What makes the team capable of succeeding? Startup success is easier said than done. Make sure founders of the startup you're considering have the expertise, technology, and resources to turn their vision into a reality.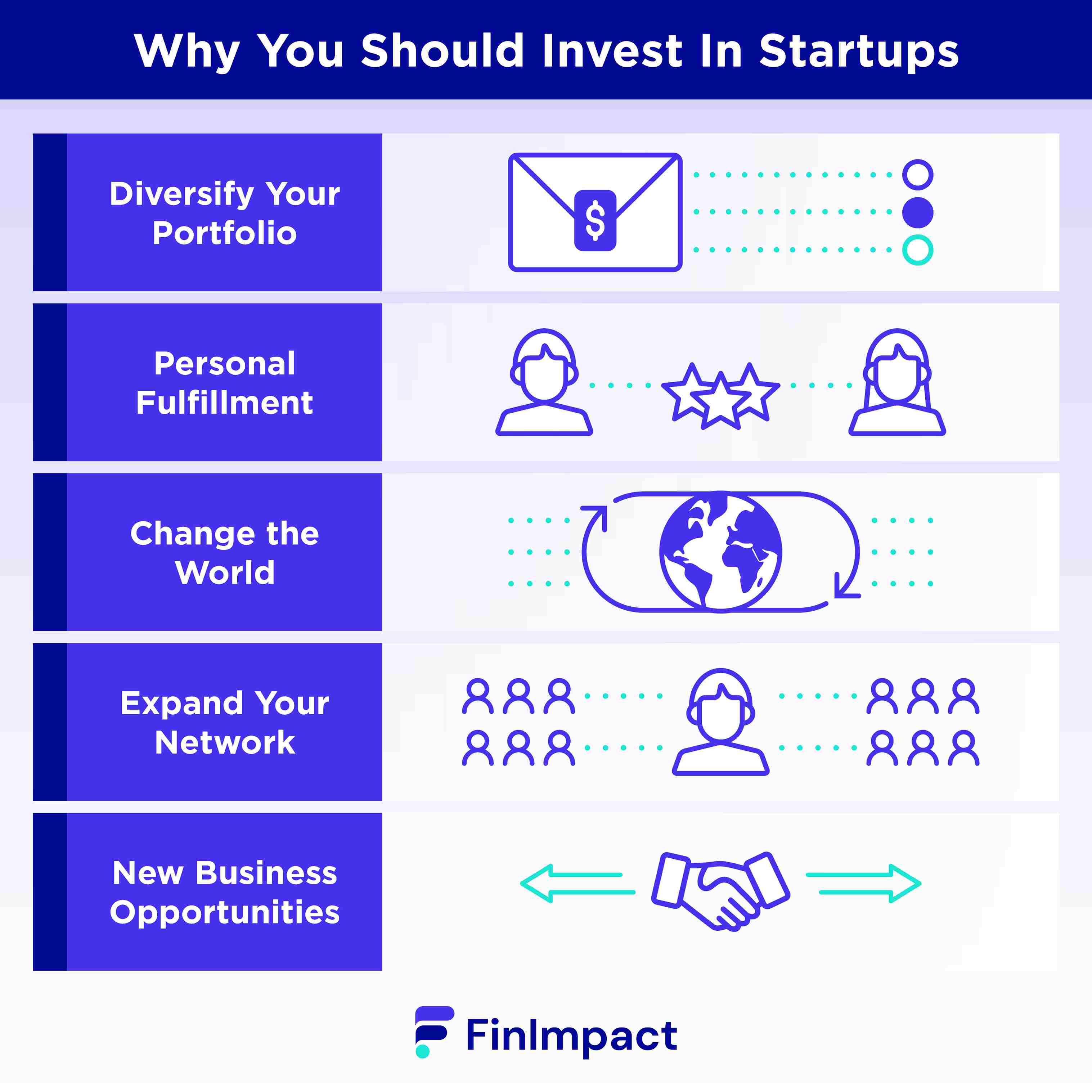 The Risks of Investing in Startups
While investing in a startup can lead to high-rewards, doing so is a high-risk endeavor. Since about 90% of all startups fail due to a lack of expertise, inadequate research, ineffective marketing, poor timing, and unrealistic or unoriginal ideas, there's a possibility that you'll lose everything you invested.
Also, unlike stocks, startups are illiquid investments. When you invest in a startup, your money will likely be tied up for at least a few years. Since it can take a long time for your investment to pay off, you must be patient and realize that your rewards won't come overnight.
The Most Common Mistakes When You Start Investing
Some of the most common mistakes among new investors include:
Ignoring demand: A startup may have a great idea for a product or service. But if there's minimal to no demand for it, investing in it doesn't make much sense. As a potential investor, it's your job to do your research and check the demand for a given service or product in the market.
Failing to diversify: Once you find a startup you're passionate about, it can be tempting to invest all your money in it. If you fail to diversify, however, you can put yourself at risk for a financial disaster. A general rule of thumb is not to allocate more than 5% to 10% to any one investment.
Not researching the founder's experience: The founder's expertise can make or break the startup. Be sure to choose a startup with a founder or group of founders who have the specialized knowledge and experience to steer their venture toward success. If you'd like to invest in a healthcare startup, for example, the founder should be a current or former healthcare professional.
List of Platforms for Investing in Startups
There are a number of platforms you can use to invest in startups, including: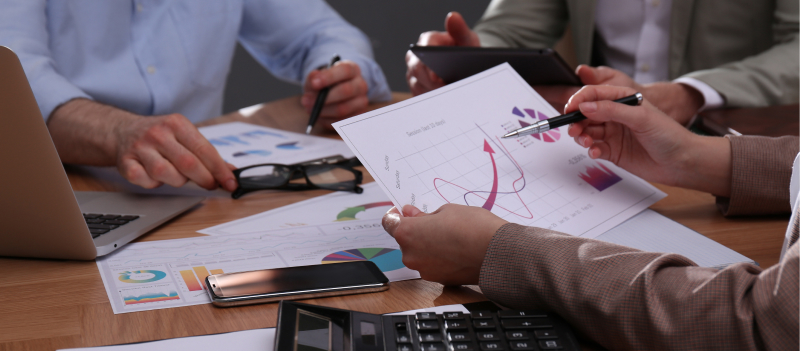 How Much Can You Invest in Startups?
Fortunately, you don't need millions of dollars in the bank to invest in startups. In fact, many platforms let you get started with as little as $100. It's important to note that the Securities and Exchange Commission (SEC) imposes limits on how much you can invest within a 12-month period.
If you have less than $107,000 in the bank, you may invest either $2,200 a year, or 5% of your income or net worth, whichever is lower. In the event your annual income and net worth are equal to or more than $107,000, then you can invest up to 10% of your annual income or net worth, whichever is lower.
Tips To Keep In Mind When Investing in Startups
If you decide to take the plunge and invest in startups, keep these tips in mind.
Do the math: Startups should share their numbers with you. If they're raising money by selling their goods and services, that's a good sign. Run the numbers and figure out how many

shares your investment will buy

to make sure they are worth investing in. Remember the more shares, the greater the ROI potential.

Consult your financial advisor: If you work with a financial advisor, inform them that you plan to invest in startups. They can help you determine how much you can afford to invest. Plus an advisor may explain how the investment might fit in with your overall financial plan.
Invest small amounts: Even if you have a lot of extra money at your disposal, investing in startups should be a small piece of your overall investing strategy. As long as you've maxed out other important investments, like your retirement and college accounts, you should allocate no more than 5% of your portfolio toward startup investing.
Diversify: It's a good idea to diversify the startups you invest in, just like you do with traditional investments. Since only a small number of startups succeed, allocate a bit of cash into a few different startups rather than putting all your eggs in one basket.
Think worst case scenario: In a perfect world, the startups you invest in will make it big and turn you into a millionaire. Realize that this probably won't happen and there's no guarantee your investments will pay off. Being realistic can help you avoid disappointment.

Learn More About Investing in Startups