All content presented here and elsewhere is solely intended for informational purposes only. The reader is required to seek professional counsel before beginning any legal or financial endeavor.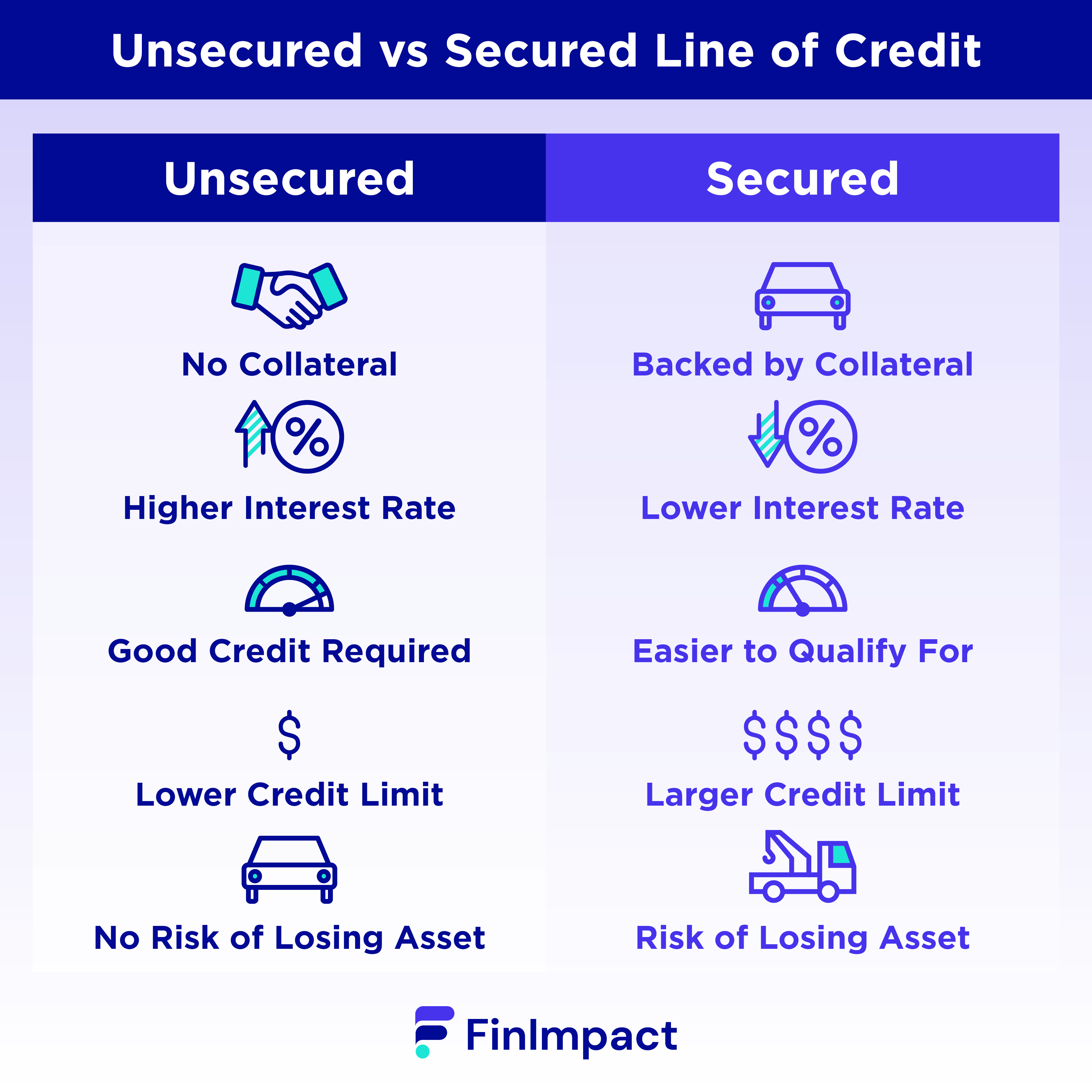 An unsecured business line of credit is a loan that requires no collateral or guarantee in case the borrower can not repay the funds. For this reason the risk is higher for the lender and as a result the interest payments are sometimes higher. This loan differs from other traditional loans in that the borrower is under no obligation to use the loan and if he does, interest is only paid on what was used, not the entire amount.
Many or all of the products featured here are from our partners who compensate us. This may affect which companies we write about and where the company appears on a page. However, any analyses, or reviews expressed in this article are those of the author's alone, and have not been approved or endorsed by any partner.
What is an Unsecured Business Line of Credit?
An unsecured business line of credit is also called a LOC (Line Of Credit) and a revolving line of credit. With a business line of credit, you can borrow up to a predetermined sum of money. This sum is called your credit limit.
Here are key facts about how a LOC works:
You only pay interest on the amount of money you borrow
You don't pay prepayment penalties, but there is no interest-free grace period
You could incur monthly or annual fees, including when you are not actively lending money against your business line of credit
LOC can be deposited straight into your bank account, permitting you to work with a creditor that doesn't work with credit cards
Typically, there are no fees for cash-advance
You might have to wait one business day for the LOC money lender to deposit the money into your account
Unsecured vs. Secured Business Line of Credit: What's the difference?
There are major differences between a secured and unsecured business line of credit, including fees, requirements for approval, and interest rates.
An unsecured line of credit - also referred to as a revolving line of credit, or simply LOC. A business does not have to put up any collateral for approval. However, it likely means a higher interest rate.
A secured line of credit - you need to provide collateral for lenders to approve you, meaning the lender can take your collateral in the event of non-payment. Collateral is something given as security for the repayment of a loan, which is handed over if loan payments are not made. Common collateral requirements might include real estate, equipment, or vehicles.
Since the loan does not require a guarantee the lender will check your business financial history...
How does an Unsecured Business Line of Credit Work?
Here are two key features of an unsecured business line of credit:
You pay interest on the amount you use and not on the sum available
The loan automatically reverse to the original loan amount, in keeping with the amount you payback
Here is an example of how this works:
If a lender grants you a $200,000 line of credit, and you use $100,000 and return $20,000 each month, then at the initial month of repayment, you will have $120,000 to use, and the following month, $140,000 the trend continues.
Unsecured Business Line of Credit Requirements
The process of applying for an unsecured business line of credit involves submitting documentation, answering questions about the business, and possibly providing personal information. Once approved, a business can borrow against the credit line and pay back the amount with interest and fees.
Each lender has a specific set of business line of credit requirements for both the application and approval process. Generally, it involves a detailed snapshot of the business history and financials.
Here are details lenders will look at:
The date you established the business - although each lender is different, most require your business to have been established for at least six months.
Credit scores - including the business credit score, personal, or a mix of both.
Annual business revenue - a lender may ask you to verify your business earnings via tax documents or other financial statements.
Review of credit reports - these will be used to determine the creditworthiness of your business.
Business bank account - provides lenders with information, including if you have bounced checks, positive or negative cash flow, and the average daily balance.
You don't have to use an unsecured business line of credit, however, having it available in case you do is good business practice....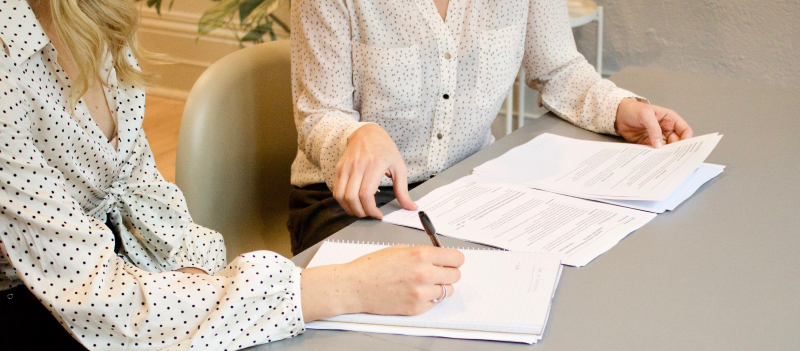 How Businesses can use Unsecured Business Line of Credit
An unsecured business line of credit is flexible and is ideal if you don't know how much funding you will need.
Here are common examples of how to use an unsecured business LOC:
Purchasing equipment
Fast cash
Unexpected expenses
Make payroll
Expand or relocate your headquarters or building
Acquire real estate
Purchase inventory
Before you decide how your business could benefit from an unsecured LOC, consider the lender's interest rate, fee schedule, and credit limit. You might also want to look into business line of credit vs loan option for your business.
Lenders are selling a product called a loan, since there are many lenders leverage your purchasing power to get the best rates...
4 Top Unsecured Business Lines of Credit Lenders
1. Fundbox
For U.S.based businesses with at least $100,000 in annual revenue and a 600+ FICO score, Fundbox may be a top consideration for an unsecured LOC. If approved, Fundbox will typically provide access to the LOC within one business day.
Fundbox has two repayment terms: a 12-week or 24-week term, plus competitive business line of credit rates. You need to repay the amount borrowed weekly, which Fundbox will automatically debit from your business bank account.
Fundbox will charge you both weekly fees and interest fees. However, if you repay the loaned amount within three days, you will not charge fees.

Read more about financial solutions offered by Fundbox in our Fundbox expert review.
2. Bluevine
Bluevine has a quick approval process, generous line of credit amount of up to $250,000, and no monthly fees. Unlike most other lines of credit, there are no prepayment penalties, monthly maintenance, or account closure fees. Your business must have a minimum of $10,000 in monthly revenue and have been established for at least six months.
Bluevine offers a revolving credit line, which means you withdraw what you need when you need it. Borrowers will pay back funds after each withdrawal via fixed monthly or weekly payments over six or 12 months.

Learn more about Bluevine in our comprehensive review of this brand.
3. American Express® Business Line of Credit
American Express® Business Line of Credit offers lines of credit ranging from from $2,000 to $250,000, and there are no origination fees, annual costs, or monthly maintenance fees. However, there is a fee when you withdraw funds or have an outstanding balance for over a month.
American Express® Business Line of Credit offers repayment terms as 3-9% for 6-month loans, 6-18% for 12-month loans, 9-27% for 18-month loans. Once they connect to your business checking account information, they can offer approval in a timely manner. All businesses are unique and are subject to approval and review.
Visit our American Express® Business Line of Credit review to find out more.

4. OnDeck
OnDeck offers revolving credit lines ranging from $6,000 to $100,000. After each withdrawal, you will have 12 months to pay back the funds. If you happen to make more than one withdrawal, OnDeck will consolidate all payments, so you will only need to make one repayment per week.
OnDeck requires businesses to have been established for at least a year and to have at least $100,000 in annual revenue. Account-holders will have access to funds 24/7 - including on nights and weekends - and within seconds, making this a highly flexible option.

Learn more about this online lender in our detailed OnDeck review.
Final Word
If you are a business owner who doesn't want to risk their collateral but requires funds to keep their business afloat, an unsecured business line of credit may be a suitable solution.
By selecting on of the best business line of credit companies, such as Fundbox, which offers quick access to funds and flexible repayment terms, your business can get the boost it needs to accelerate its growth.