All content presented here and elsewhere is solely intended for informational purposes only. The reader is required to seek professional counsel before beginning any legal or financial endeavor.
Construction companies deal with a lot. Company owners have to manage their workers, secure jobs, and handle constant equipment breakdowns. All of these cost money, and a lot of it. Construction equipment financing can help with one of these costs, and can ease the burden when equipment breaks down or needs to be fixed.
Since equipment financing allows you to use the equipment itself as collateral most of the time, you won't be on the hook for any additional collateral, leaving your business assets safe from seizure in the event that you can't make payments on your loan.
But how do you get these loans? What will you pay in interest? And what exactly can you finance? Let's take a deep-dive into construction equipment loans and answer these questions and more.

Before you dive in:
Construction equipment financing can be used to finance heavy-duty, and often expensive, equipment such as bulldozers, tractors, and excavators.




Construction equipment loans can be found through online lenders and bigger, in-person banks. Online lenders often have the fastest loan turnaround time.




Construction equipment loans don't explicitly require good credit, but you'll only secure the best interest rates and terms if you do.
How Do Construction Loans Work?
Construction loans, also known as heavy equipment financing, are used by construction companies to purchase or lease necessary new or used equipment to keep their business running. Construction equipment is a broad term, but generally, heavy equipment includes machines that move earth, rocks, and other heavy materials.

How Do I Know If I Need a Construction Equipment Loan?
Businesses take out construction equipment loans for a number of reasons. Generally, they can be used to replace broken or malfunctioning equipment. Construction equipment is often extremely expensive, so a loan can help businesses make more realistic monthly payments.
Additionally, when construction companies take on new projects they don't yet have the equipment for, financing can provide a way to purchase or lease this new equipment.
What Kinds of Construction Equipment Can Be Financed?
As long as you can prove that the heavy equipment you're financing will be used for business purchases, you can likely find some sort of loan. That said, custom equipment made just for your business may be more difficult to finance since a bank hasn't dealt with it before and may not know its true value.
Common types of equipment you can financing with a construction loan includes:
Bulldozers.
Tractors.
Forklifts.
Excavators.
Vehicles.
Is Collateral Required for Construction Equipment Financing?
Since the equipment you're financing is likely in the tens of thousands to hundreds of thousands of dollars range, banks aren't going to give out this equipment lightly. This is also the case with other types of heavy equipment, like farm equipment financing. Often, you'll need to put up collateral to take out the loan. Most lenders require the piece of equipment itself to be the collateral, so your business shouldn't have to put up anything extra.
What Are the Benefits of Financing Construction Equipment?
Equipment financing offers many benefits to large and small construction companies alike. The most substantial benefits include:
You'll have years to pay down a large loan. Tractors, on average, cost $25,000 - $150,000. Bulldozers cost $30,000 - $200,000. And excavators cost $100,000 - $500,000. These are steep prices that most businesses need help covering. Construction equipment loans allow you to space out this financial commitment over time.
You could get a deduction on your taxes. The IRS offers tax deductions for qualifying equipment purchases. Through Section 179, when your equipment is placed in use, you can take an immediate deduction on your taxes. In 2022, you can deduct up to $1,080,000. This deduction can help you secure a much needed break on your taxes, offering relief for large and small businesses alike who could direct that extra money towards other business endeavors.
You'll have available cash for other endeavors. Businesses have to account for a lot. By splitting up large costs with loans, your business has the cash flow it needs to apply for other loans, offer raises, higher new employees, and more.
How Do You Qualify for Construction Equipment Loans?
A construction equipment loan is similar to any other business loan, so the qualifications will be somewhat similar. To qualify, make sure you have the following:
A short history of being in business. Lenders care about getting their money back, so if you can't show a proven history of sales or services provided, they'll have a hard time trusting that you can pay them over time. Most lenders require that you be in business at least six months, but the longer the better.
An organized financial system. You may have to provide income information and other business statements, so you'll need to have all the necessary paperwork in order before applying for a loan. If you work with an accountant, connect with them, since they run the financial side of your business.
Preferably, a good credit score. Many lenders want you to at least have average credit, while many really prefer that you have a good or excellent credit. Having good credit is going to earn you a much more manageable interest rate. With long loan terms for expensive equipment, you could stand to save a lot of money with a lower rate.
What Interest Rates are Offered on Construction Equipment Loans?
There is no exact average interest rate on construction equipment loans. The rates you get will depend on your credit score mainly, but also on any down payment you have to put down, whether you're buying or leasing equipment, and other factors.
How Many Years Can You Finance Construction Equipment?
There's a wide range of terms for construction equipment loans. For smaller loans, you can get loans for just a couple of months all the way to 10 years or more. Different lenders will offer different terms, so it's important to look around before deciding on a lender.
Where Do You Get Construction Equipment Financing?
You can get construction equipment financing in a large variety of ways, all of which have their pros and cons. The three main options you'll want to consider include:
Banks. These can be credit unions or bigger name banks like Chase or Bank of America (to name a few examples). These banks have a history of offering equipment loans or equipment lines of credit and for those who have better credit, they can offer some good rates.
Online lenders. Online lenders don't have quite as long of a history as brick-and-mortar banks, but they definitely can offer some irresistible terms. Online lenders have a major advantage over brick-and-mortar banks: faster turnaround times. Many borrowers opt for online lenders because they can get a decision within 24-hours. Get familiar with our list of the best equipment financing companies to compare offers of recommended online lenders.
SBA loans. The Small Business Administration offers business loans to many different businesses, construction included. These loans are offered through many different banks, and often come with competitive interest rates and low down payment options. Visit our article about SBA loans to learn more.
How Fast Can You Get Funding From a Construction Loan?
Again, this entirely depends on the lender you choose. When you work with a larger in-person bank, the financing process often takes a few weeks at the least. Online lenders can promise some borrowers next-day financing, but you'll pay higher interest rate and/or fee for this luxury.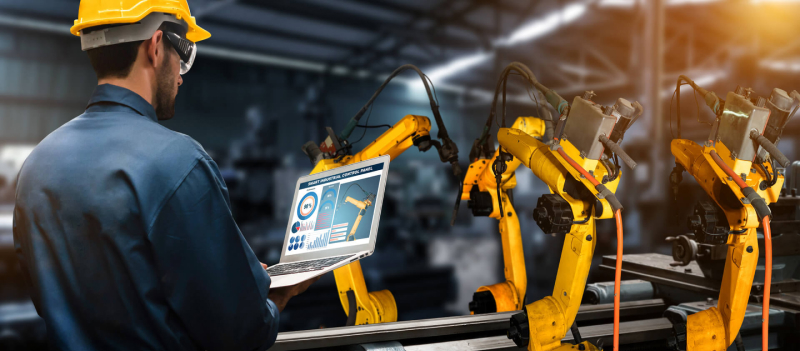 Construction Equipment: Leasing vs Financing
Construction equipment financing isn't the only option for businesses looking for new equipment. Businesses can lease equipment rather than purchasing outright, which often comes with a lower cost and shorter terms.
Differences between Leasing and Financing Construction Equipment
Advantages of Financing Construction Equipment
At the end of the day, sometimes financing equipment is going to be a better option than leasing it. A few of the big advantages of financing your construction equipment include:
You'll have complete ownership of your equipment. Owning your equipment outright means you have complete control over what happens to your equipment. When you have long-lasting equipment, owning can provide you a better rate of return.
You can sell it for a profit. If you need to sell your equipment, you can only do so if you own it. Some equipment holds value more than others, so if you maintain your equipment, you could sell it when you need the cash flow.
Advantages of Leasing Construction Equipment
Leasing may be a better option for some businesses in certain industries. Here are just a few of the advantages of leasing your next piece of equipment:
You can score lower interest rates. Some leases come with better rates since lenders are taking on a shorter risk.
How to Choose Between Financing or Leasing:
Consider financing your equipment if…
You want the longest possible time frame to pay down your equipment.
You want to own, and possibly someday sell your equipment.
Consider leasing your equipment if…
The equipment is likely to become outdated quickly and you'll need to replace it often.
You want a potentially cheaper option.
You only need the equipment for a short period of time.
You have a lower credit score and have access to a no credit check lease option in your area.
Construction Equipment Financing for Bad Credit
If you have bad credit, all is not lost on the loan front. While you may have a more difficult time qualifying for the best rates, there are lenders available. Since the equipment is put up as collateral most of the time, lenders are more apt to accept bad credit borrowers. Each lender will work a little different, though. Just be aware that you'll pay substantially more to take out a loan if you have poor credit since you'll be stuck paying a high interest rate. For more information and useful tips visit our page about equipment loans for bad credit.
If you have bad credit, consider the following that could help your chances in securing a loan:
Work with a co-signer. A co-signer is often a family member, business partner, or friend that has better credit than you. If they're willing to sign on the loan with you, you could use their good credit as leverage to secure a more affordable interest rate. You need to know that this person is on the hook for the whole loan if you can't make payments. So consider this before asking someone to co-sign.
Lease rather than finance. If you don't need the equipment for a long period of time, a lease may be a better option. With a lease you aren't responsible for necessary repairs of the equipment and these leases often come with better terms and shorter loan periods. Plus, not all leases require a credit score, so poor credit borrowers may stand a better chance of qualifying.
Applying for Construction Equipment Financing
The exact application process you'll face determines if you go through an online lender or a traditional bank, but generally, you'll spend a few minutes to a half an hour answering a lot of questions about your business and its financials.
Before you even apply, you'll need to make sure you have the following:
Proof of income. You'll need to be able to provide proof of income when you apply for construction equipment financing. This way the lender can be sure you have the means to pay back the loan.
Personal and business information. You'll of course be asked all the basics like your name, phone number, SSN, etc. Additionally, you'll need to provide your business's name, industry, and your business's Tax ID.
Your business plan. Again, this is simply to prove that you have a plan to continue to successfully running the business. This helps the lender know you can pay back the loan you're taking out.
Bank statements. Your bank statements will be used to verify your income and is another level of assurance that you can pay back the loan.
If you choose to apply online, you'll need to upload all of this information, while you should be able to bring physical copies if you apply in-person.