Before you dive in:
An unsecured working capital loan could be a lifeline for your business or the fuel you need for the growth of your business.
Think about how your business might benefit with a quick infusion of cash.
An unsecured working capital loan is an enticing option, but there are always risks associated with borrowing money.
Are Unsecured Working Capital Loans Really Unsecured and How Do They Work?
The difference between an unsecured loan versus a secured loan is that a secured loan requires collateral for approval.

Secured Working Capital Loan: For a business this is often a tangible asset, such as real estate, equipment, inventory or company vehicles. You can also use securities, such as certificates of deposit, treasury bonds, or stocks. The advantage to a secured loan is typically a lower interest rate and usually an easier application and approval process. Even businesses with bad credit may be approved for a secured loan option.
Unsecured Working Capital Loan: This loan does not require collateral for approval. The approval is often based on credit history. While collateral may not be involved, these loans tend to have higher fees and more stringent requirements. Additionally, there are some lenders that may not require a specific item of collateral, but they will pursue your business assets if there is non-payment.
How To Use Unsecured Working Capital Loans
Working capital loans are meant to provide an infusion of capital so a business can cover an immediate expense. These loans can be used for a variety of purposes, including:
Finance everyday operations
Marketing and advertising expenses
To have cash on-hand
Cover a short-term expense
Renewable funding source
Take advantage of investment opportunities
Provide funding
Expansion of a business
Pay taxes
Payroll and HR expenses
When You Should Consider Taking Out An Unsecured Working Capital Loan?
Businesses of all shapes and sizes could potentially benefit from a working capital loan and when managed correctly, can be a useful tool for operations. These loans are not only beneficial during limited cash flow, but it can also help a business take advantage of investment opportunities or expansion.
When you need to cover payroll or rent until outstanding invoices are paid
When your business is seasonal, such as with restaurants or tourist attractions
When you have high manufacturing needs during the low-revenue months
When you can purchase higher amounts of inventory and receive a discounted rate
When you need to expand your business, which also includes additional marketing, staffing, or inventory expenses
Pros and Cons of Unsecured Working Capital Loans
Before you sign on the dotted line for an unsecured working capital loan, you should weigh the benefits with the potential drawbacks.
Pros
Funding often available the same day
No Collateral Required
You retain ownership of the company
Payments are tax deductible
Flexibility with usage for operating expenses
Speed and simplicity of funding
Limited documentation required
Cons
Personal guarantee may be required
Smaller loan amounts
Higher interest rates
More strict repayment terms
Higher overall cost of a loan
Meant for short-term financial obligations
How To Get an Unsecured Working Capital Loan
Before you start the process to secure funding, there are a few steps you need to consider beforehand.
How To Determine the Funding Needs of Your Business
First and foremost, you need to run an analysis of how much money you need to borrow. You don't want to overextend yourself by borrowing too much but you also don't want to leave money on the table if you have an opportunity to expand your business.
You will need to review your profit and loss statements and cash flow statements, plus the projected numbers if you do secure the loan.
You should be able to answer the following questions:
What will the funds be used for?
When do you need the funding?
How much will the loan cost?
How much can you afford for payments?
Will you need future financing?
One of the drawbacks of working capital loans is the smaller amount of funding typically provided, which can vary from one lender to the next. Running this analysis prior to the applications will help you narrow down your choice of lenders.
How do you Qualify For Unsecured Working Capital Loans?
The documentation requirements and approval process will vary depending on the lender you choose and the type of working capital loan you choose. In general, you can expect to provide the following:
Personal credit score
Business credit history
Number of years in business
Financial records, including 1-2 years of tax returns
Personal and business bank statements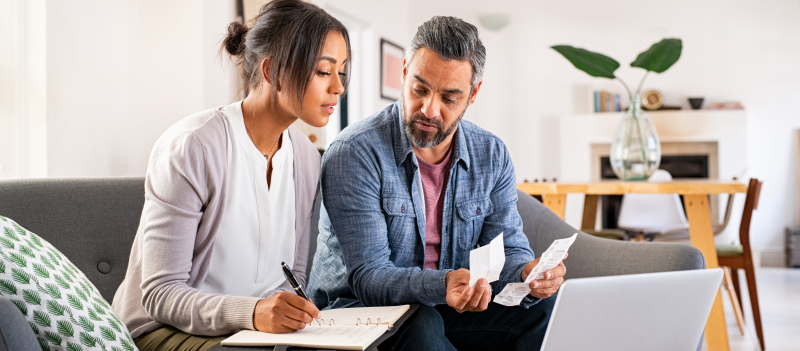 Where To Get An Unsecured Working Capital Loan From?
Another advantage to an unsecured working capital loan is the availability of places where a business owner can apply for funding.
Banks. Banks are often thought of as the first option for finding a loan and there are a wide range of banks offering these types of loans. However, the requirements are often more complicated and stringent, which leads to a higher chance of application rejection.
Credit unions.

Credit unions also offer unsecured working capital loans, often at lower interest rates versus what you find with the large banking institutions.

Online lenders. Online lenders have become quite popular in the unsecured working capital loan space. The application process is usually much easier and funding is often available within hours or a few days. To find out what some of the most recommended online lenders have to offer, visit our list of the best working capital loans

.

SBA loans.

The US

Small Business Administration (SBA)

offers a program for 7(a) loans, which include working capital expenses. Loans in smaller amounts are often available unsecured. Keep in mind the SBA does not lend the money and you have to work with an approved lender for the process.

PayPal. PayPal also offers an unsecured working capital loan option

for businesses who receive a certain amount of payments through PayPal.
What Rates and Terms to be Prepared For?
Borrowing money means knowing what loan terms you're agreeing to. Review loan terms including:
Annual percentage rate (APR)
Payment schedule
Loan term
Fees
Monthly payment
How Fast Is The Funding Available?
The availability of funding is dependent on the lender you're using. Banks and credit unions require a longer application process and approval period, which means the funding lags behind. Going through the application process for an SBA loan is also time consuming and can take up to 90 days. However, if the lender you're working with for an SBA loan is a preferred lender, it can speed up the process.
Online lenders, such as OnDeck and Fundbox, typically offer fast funding, sometimes available within hours.
Alternatives to Unsecured Working Capital Loans
Working capital loan is a somewhat broad term. There are types of loans, or loan alternatives, that fall under the working capital loan umbrella. These alternatives could be helpful for those who may not qualify for an unsecured working capital loan.
SBA Loans
An unsecured business line of credit is similar to the concept of a credit card for business. A lender extends a credit line in the form of a loan. In turn, the business can use credit as they need while paying interest on the amount borrowed. When a line of credit is unsecured, it means the lender does not require collateral from the borrower.

What makes the unsecured business line of credit a popular option is because it's such a flexible product. The funding can be used for a variety of business uses, such as:
Purchasing equipment
Fill in the "gap" when business is short on cash
Pay for unexpected expenses
Make payroll
Expand or relocate your headquarters or building
Acquire real estate
Purchase inventory at an advantageous price
Unsecured lines of credit can be a smart option when you're unsure how much funding you will need or use. However, before deciding how your business could benefit from the use of an unsecured LOC, consider the interest rate, fee schedule, and credit limit from the lender to ensure you can meet the repayment terms.
Invoice Factoring
Invoice factoring is not a loan in the traditional sense, but it does allow you convert unpaid invoices into short-term cash. A small business sells their unpaid invoices at a discounted rate, and in return, the business receives a lump sum payment. The invoices most likely to be sold are between 30 to 90 days out.
Invoice factoring is an attractive option for several reasons. It's a quick way to get money and infuse cash into your business. The approval process is typically easier versus a loan and there is no collateral required either.
On the other hand, it has a high amount of fees associated with it, which can run into the thousands of dollars. You have no control over collection activity for the invoices, which could lead to a damaged relationship with a vendor or supplier. Lastly, if your customer has bad credit or late payment history, it's possible you won't be approved. Ultimately, the factoring company expects payment, which means it will have to come from somewhere.
Merchant cash advance
Another alternative, unsecured lending option is a merchant cash advance and is similar in concept to invoice factoring. In short, you sell your future credit and debit card sales at a discounted rate. The merchant cash advance company will lend you a lump sum payment and you will pay it back based on future sales. A percentage of your daily card sales are automatically sent to the lender, so there is no chance of you missing repayment.
Like invoice factoring, the funding is typically quick and can give you a much-needed financial boost without collateral. The payments also mirror your sales, so if your sales are down, the payment is smaller. This lending has enormous fees and a high APR. It' can also wreak havoc on your cash flow, since you have a percentage of sales automatically taken out.